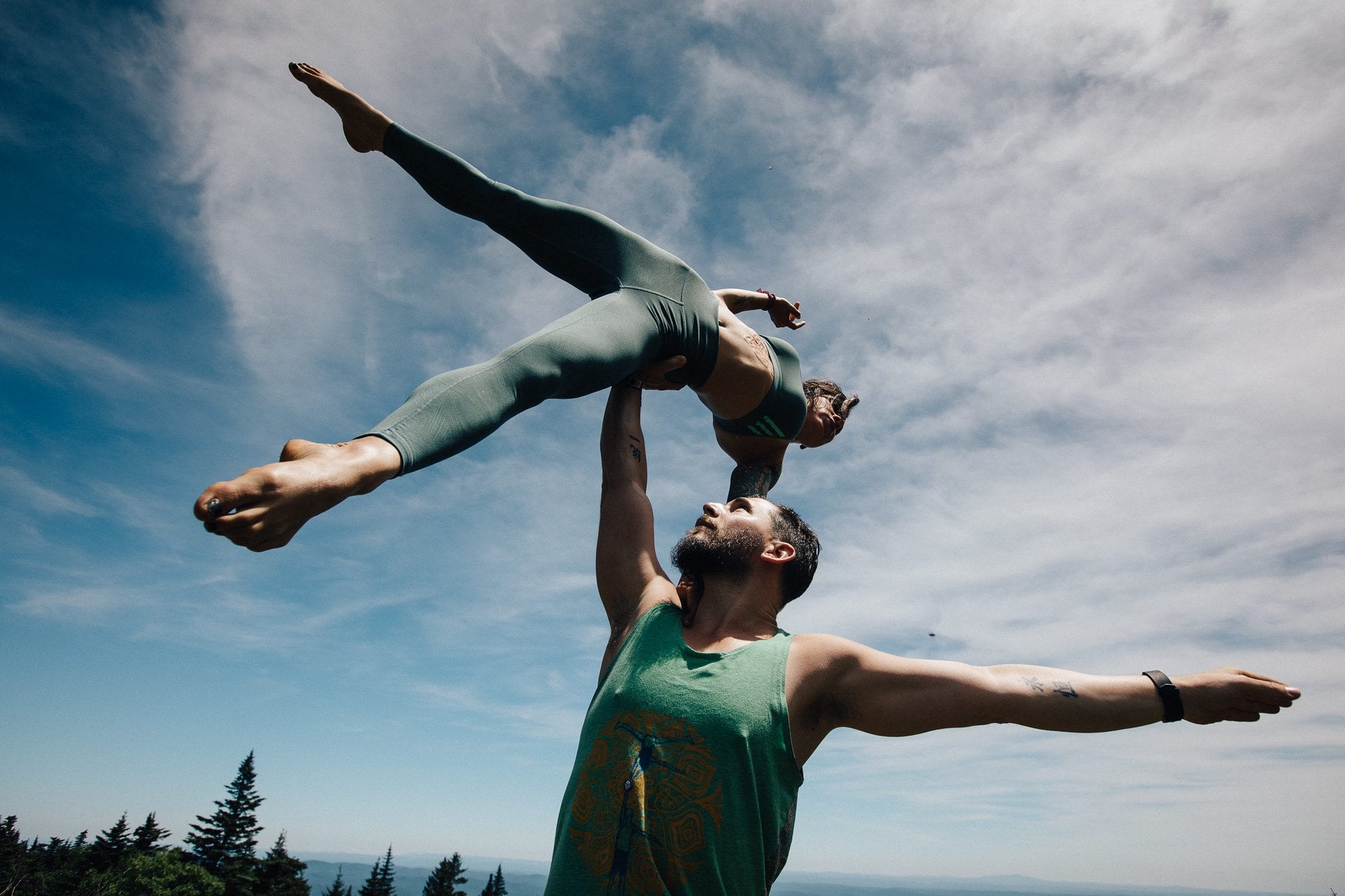 Photo by Chris Eckert
It's early morning and the air is still cool as you head to your first session of the day. It's not your first time at Wanderlust, but it is your first time to attend since you finished teacher training. Everyone has been unrelentingly kind, but—you can't help it—a smidge of imposter syndrome tugs at the back of your mind. You slowly fill your lungs and close your eyes, breathing out the doubt and refocusing on the here and now, like where to set your mat. That's when you see them—a couple of teachers you remember seeing at other festivals. And while everyone has their own struggles, they seem to have a confidence in the general direction they're going. You admire that so much. In fact, you'd like a little more of that for yourself.
The session starts and you were right: a gentle word of encouragement, a well-timed piece of advice—they do seem to know what you need to get to the next step.
Later, you're grabbing an iced tea when you run into one of them again. She shares some of her own journey and you can totally relate. Maybe it's the jolt of caffeine from your matcha or maybe it's fate, but the words tumble out: "I'm new at teaching. Could you mentor me?"
Why Mentorship? Britta Rael Explains
Finding a mentor who can encourage and challenge you can help take your own practice and teaching to the next level more quickly than you could on your own. The right mentor will come alongside you wherever you are in your journey and stimulate growth in the direction you want to go by fostering introspection and self-analysis.
That's been the case for Britta Rael, a Wanderlust presenter who has taught yoga and meditation for over a decade, including practices like Acro yoga and and slacklining.
"Mentorship for me has to do with finding someone you admire either for their skillset or their personal development or achievements that you're interested in replicating," says Britta.
The relationship between mentor and mentee is a co-created experience, a dance, she continued. It's up to the mentor to sus out internal motivators and help the mentee clarify their personal vision. What do they want to share? How do they want to show up? With the vision in place, they turn their attention to what business strategies and personal development can close the gap to get there.
Britta's early mentors helped her increase technical skills and methodology, crystalize her philosophy, and set the bar higher for her to bring a spiritual awareness to her teaching.
Sculpting Experience
The experience reminds her of the quote by Michelangelo, the 15th-century sculptor: "The sculpture is already complete within the marble block, before I start my work. It is already there; I just have to chisel away the superfluous material."
Britta believes that people are capable of doing much more than they're aware of. "I'm not trying to shape someone into something I want them to become," she says, "I'm just giving them the tools to carve away what's not necessary, to maximize their own benefit."
It's not essential to have a mentor, of course, but those interested in evolving their practice can increase their impact by learning from someone who has already been there, who made mistakes and can help apply their wisdom and successes.
"Having someone that bridges the gap between intimate friend and formal advisor has been a really sweet place for me," Britta said of the four or five people she considers mentors. "Those people have been deep friends, but they also have the wherewithal professionally to hold me at a distance."
Mentorship ≠ Friendship (Not Necessarily, Anyway)
A mentor should not a best buddy. Britta's mentor Jason understands how she works and operates. He has more experience than her and gives her guidance in the areas where she needs growth. Hiring a business strategist wouldn't fill that need; she needs to trust and value her mentors' hardships and successes. The mentorship aspect goes beyond pure strategy or business and puts someone in her corner when she needs them most. Sam and Raquel with Yoga Slackers are two more mentors she turns to for advice.
"It's given me someone to confide in my deepest, darkest moments of struggle, and someone to celebrate with at the touchdown zone,"Britta says. "It's really been a support system that's not just all butterflies and rainbows."
The mentors in her  life were so impactful that Britta now offers a 12 week one-on-one coaching program as well as an eight week online coaching course to offer mentorship to others.
"My clients are able to then bring a bit more professionalism, a bit more integrity, and a lot more gusto to whatever they're doing," Britta said. "I get so much joy from slowing down at their pace and having compassion for where they're at in their life, being able to empathize with them. I get so much joy and, really, glee from problem solving with them and alongside them. It's the most fulfilling experience to help someone see their potential—and actualize their potential."
How to find a mentor:
Organically. Spend time in the environment in which you want to grow: attend festivals, conferences, etc.
Tenaciously. Mentorship can be very personal, so finding a mentor can require effort to get to know potential mentors and find a good fit. Don't be afraid to introduce yourself to people you admire.
Thoughtfully. Find someone definitive enough in their methodology that you can learn something unique and clear from working with that person. For yoga, movement or leadership roles, avoid a mentor with harsh black and white ideas of the correct way to get to success. Each person's journey will look different. Find a mentor who's the best at what you're doing, who cares about your goals.
—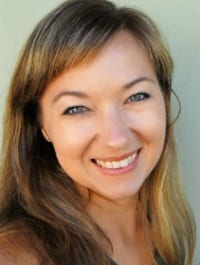 Mari Krueger is a freelance writer and photographer based in Kailua, HI. The perfect day includes family, stand up paddle boarding, and being outside at sunset. She loves hopping on a plane to meet her favorite sailor in port. Follow her at Mari's Passport Diaries and Instagram.