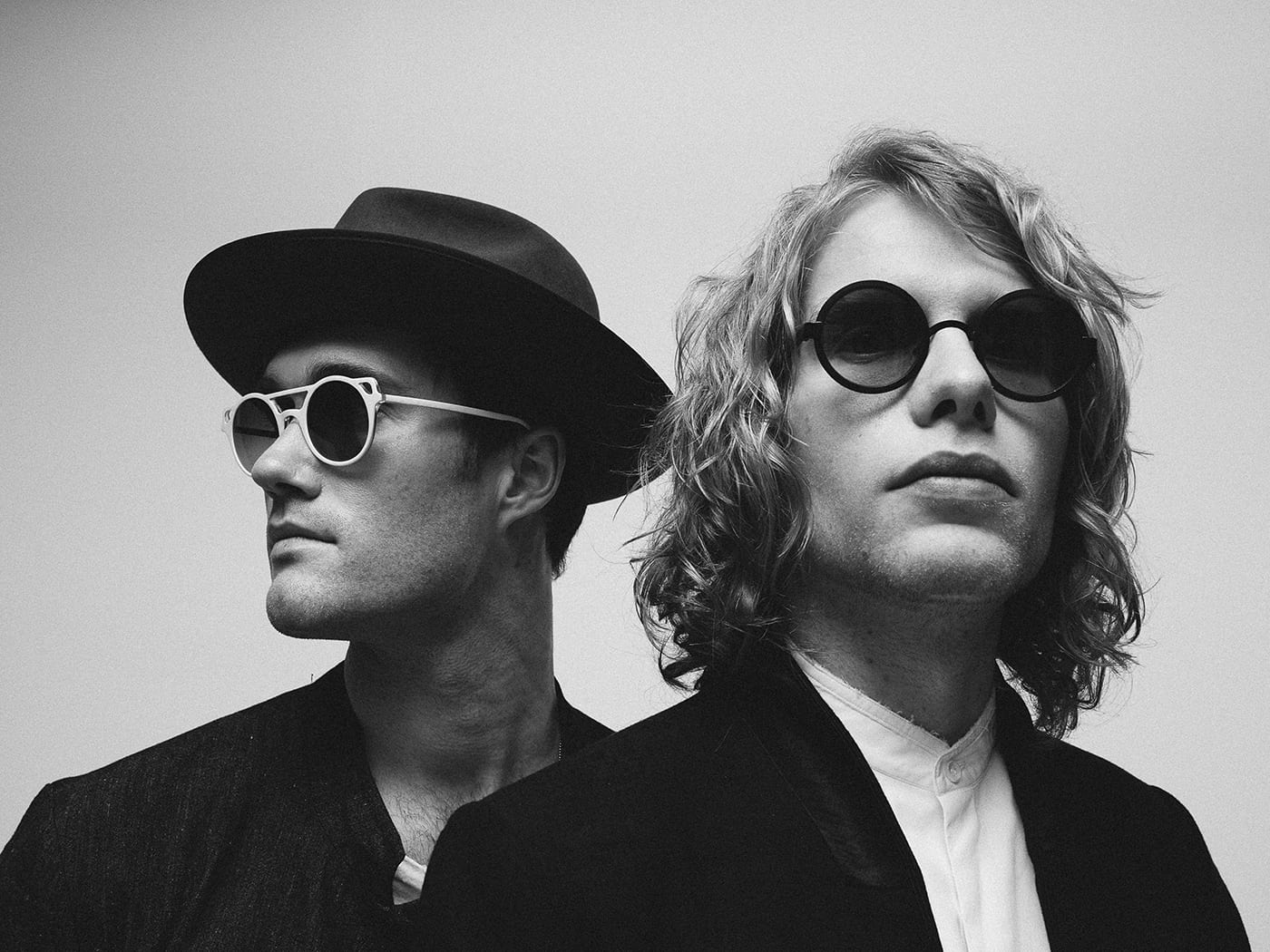 Photo by Zackery Michael
Hailing from Vancouver and residing in Los Angeles, Bob Moses (or the dynamic duo of Tom Howie and Jimmy Vallance) combine electronics and soft indie rock to create musical beats that get your hips swaying and your heart fluttering. In their latest album, Battle Lines, the two address battles—whether those battles be the ones we carry with our partners, with society, or in ourselves. The wistful songwriting of Battle Lines and that of their debut album, Days Gone By, exude longing and perfectly capture the never-ending human stretch toward connection. It's the sort of music you can get lost in, and love every second of it.
Which is why we can't wait to groove with Bob Moses in Wanderlust O'ahu this year, where they'll be headlining the main stage on Friday night. Until then, we've collected some of our favorite lyrics to get ya right in the feels. Know some we're missing? Let us know in the comments and we'll add it. Festival tickets—including music-only tickets—are on sale now. For more information, click here.
---
On Love
I don't know what you want from me
So careless in my company
Oh, if all that you say is true
There'll be no getting over you
– Tearing Me Up
I told myself
What I wanted was someplace else
And the way I felt was better than high
Instead I found
I lose my head if I leave you out
I don't wanna go on without you in my life
– Nothing But You
I'm up for a real hard time
Now you've changed your mind
Knew I'd see the day
Go on, have it any way
Just enough you say
I'm all yours to take
– All  I Want
If you won't leave me, then I won't go
And if you don't lead me, who will I follow?
If I say sorry, would you let go?
It's the only thing we know
-The Only Thing We Know
On Making Change 
Caught in the tide of our own divide
Our moment to make a stand
We're all in the fight for a future bright
It's burning inside our hands
Fell on a line on our own this time
We failed the forgotten man.
– Back Down
On Sadness
Hoping I can make it to the end
Feeling like I'm living in my head
I wasn't looking for a phantom or a friend
I keep feeling like I'm rushing to the end
Trying to find a good place to begin
I keep hoping for an answer in the wind
I wasn't looking for a phantom or a friend
But will I ever know, ever know?
– Enough to Believe
On Motivation
It's gotta mean something
It's gotta mean something to you
You gotta keep pushing
You gotta keep pushing through
– Like it Or Not
Don't miss Bob Moses' performance at Wanderlust O'ahu 2019!