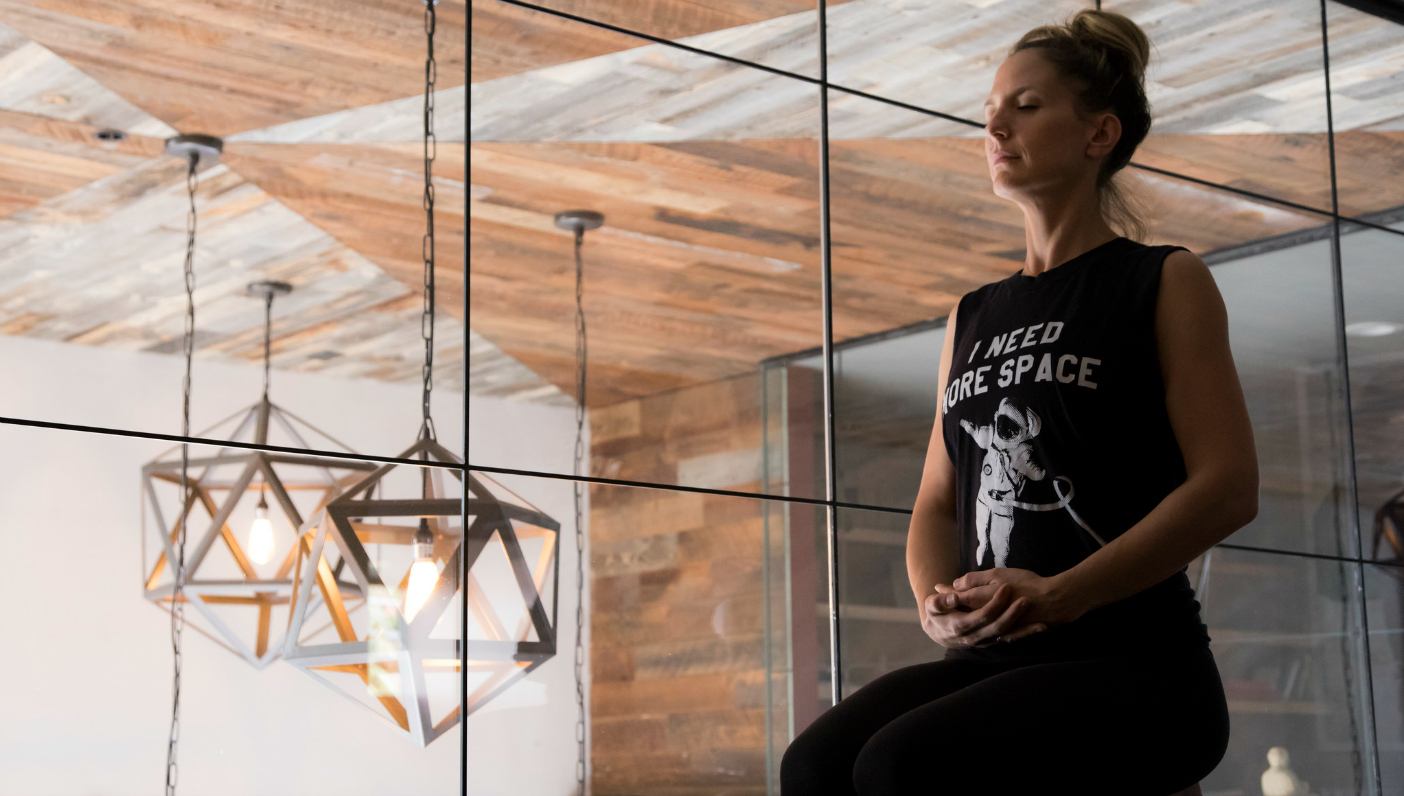 Ready to start a mindfulness practice but unsure where to begin? Join us at Wanderlust Hollywood for Foundation Sundays. For more information, click here. Can't wait to see you there!
---
What's potentially more intimidating than walking into a yoga class for the first time? Probably admitting to your group of Lululemon clad pals that you've actually never taken a yoga class. What deters most new students from stepping onto the mat is the fear of feeling like a failure, of being signaled out for lack of ability, or the fear of misunderstanding where to put what body part. Since yoga is becoming such a popular practice, it is hard for a brand new practitioner to know how and when to jump on the train that takes so many people towards well-being.
The intimidation  factor is understandable; being thrown into the fire of asana can result in injury as well as contempt for the practice. Beginning the practice with a teacher who intentionally guides the student in building a foundation has a dramatic impact on the connection to the practice. It also exponentially increases growth in both the physical and subtle aspects of the practice, meaning that the benefits of yoga manifest more quickly.
Starting Meditation
The need for an introduction to the practice is not reserved for asana alone. A common consensus is that meditation sounds great, but it remains an enigma. How do I start? What do I do once I sit down? What happens if I can't stop thinking? Though one of the outcomes of the practice is stress reduction, there can be a lot of pressure surrounding starting a practice.
Wanderlust has started initiatives to ease the entry into yoga and meditation practices. Along with Schuyler Grant's 21-Day Challenge, Wanderlust is hosting Foundations Sundays. These four-week courses offer students a chance to set up lasting practices in Vinyasa yoga and meditation. Not only is there an experienced teacher working with each member of the group and addressing individual needs, but students get the benefit of learning in community.
Matt Phippen, revered yoga instructor and bodyworker, has put in a lot of time creating Vinyasa class breakdowns, adding in fun and accessible ways to find the correct postures and fully explore the asanas. Matt noted that he caters each session based on the students in the room and their needs and wants. It becomes more of a dialogue then a traditional yoga class where students rarely have a chance to ask questions during the class.
Megan Monahan, Director of Meditation at Wanderlust Hollywood, explained that Foundations Sundays are meant to give people a jumping off point to continue the practices once they leave. The consistency of meeting with the same group every week for four weeks, she notes, adds an accountability factor that is helpful for beginning students.
Since the yoga asana classes follow the meditation classes during the Foundations Sundays, students can take them back to back to make for a fully immersed Sunday morning. The Foundations Sundays will begin again every four weeks, meaning that students who did not sign up for the current four week course will have another chance each month to jump in. Students are not required to take all four classes and can opt to drop in to any of the classes to give it a try.
The investment of $80 for a bundle of four carefully tailored classes is Wanderlust Hollywood's way to encourage students to take time to care for themselves during this tumultuous cultural moment. As Megan noted, the more people who can come to the mat and connect to something bigger than themselves—community, breath, consciousness, movement — the better for us all.
Want more meditation? Check out our meditation series "Guided" on Wanderlust TV!
—
Erin Ward is a freelance writer, yoga teacher, and navigator at Wanderlust Hollywood.