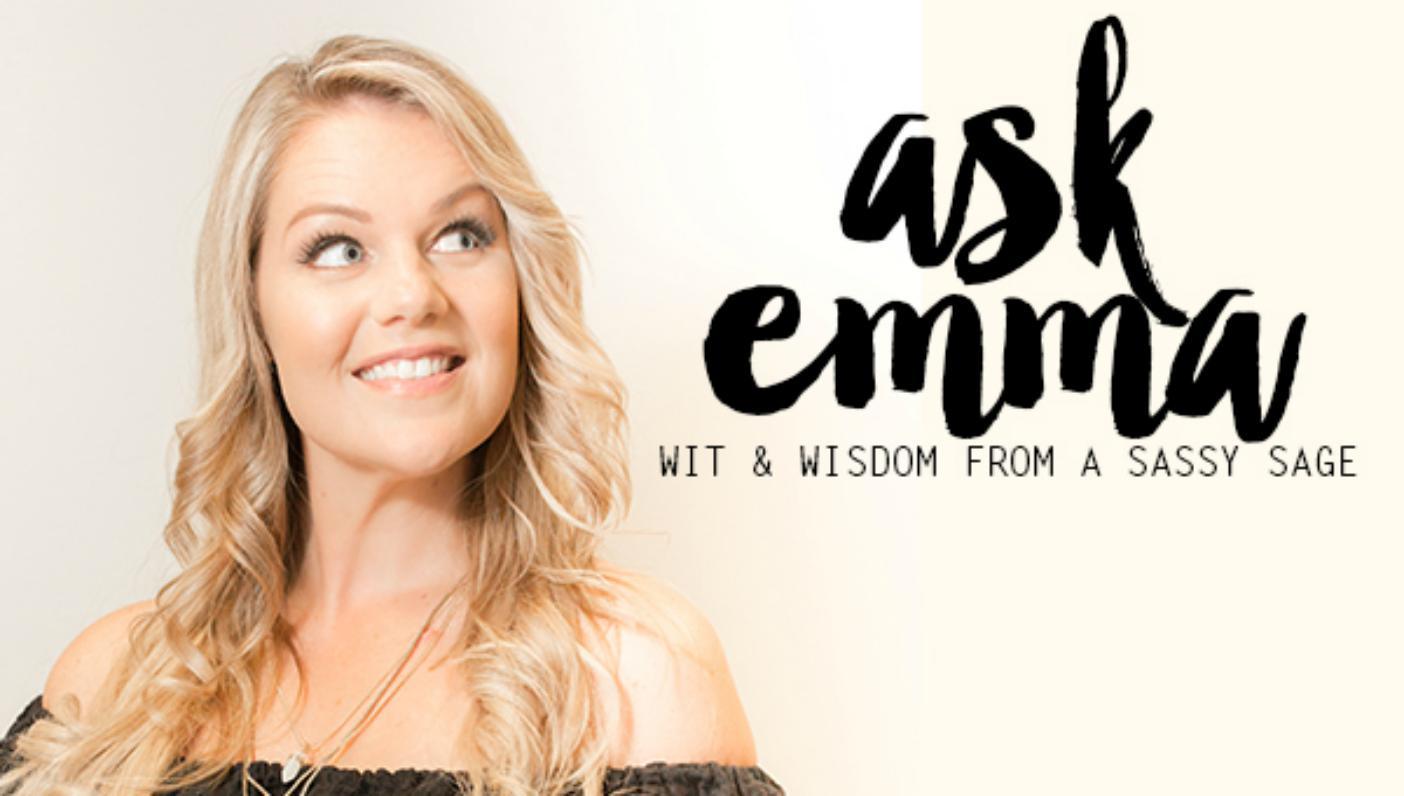 Ask Emma is our straight-talking, semi-irreverent, spiritualist-realist etiquette column for all matters metaphysical and mundane. We openly welcome and acknowledge all views, opinions, feedback, ideas, and questions. Please recognize that this is about spreading useful, positive, helpful, kind, practical tips. Should you feel inspired to share bad vibes or hate mail, we politely and respectfully ask you to peace out.
Ask a question at askemma@wanderlust.com, or turn to her most recent book, The Soul Searcher's Handbook, for more. Emma is also a regular Wanderlust Festival presenter. For more information about Wanderlust Festivals, click here. 
---
I'm a strong woman.
But sometimes I get lonely later in the day, when I get tired and my friends are all busy. Do you have a mantra or meditation for loneliness? Should I get a cat?
One thing I've found to be comforting in times of loneliness for me personally is to connect with my spirit guides and angels. If you just raised an eyebrow at me, I get it… But hear me out. You are never alone. Your guides are always around for some chat and guidance—all you need to do is invite them in. Saying things like, "What do I need to know at this time?" or "Please connect with me" are fun ways of exploring communications. There are also some great guided meditations online, simply give it a Google and go with the voice that most resonates. You may be comforted by connecting with your guides, and I am sure they have been eager to chat with you.
Another great way to curb loneliness is to connect with circles and networks. By meeting like-minded souls, you will be inspired to attend more events, enroll in online conferences, read recommended books, or find courses to attend. There will be some great spiritual and yogi hang-outs, so put your feelers out, ask at your next yoga class, and see if anyone can recommend any circles you could connect with.
Living in New York City, I thought the dating game would be easy.
So many choices! So much to do! But unfortunately, I haven't had much luck meeting a guy who strikes my ideal balance of smart, interesting, kind, and emotionally available—at least not yet. Then a few weeks ago, when I was back in the Midwest for the holidays, I went on a few dates with a guy from my hometown. We hit it off, and we're still talking now that I'm back in NYC. Is it foolhardy to stay in touch, even if there seems to be a real connection between us? Can a relationship start from a place of geographic distance, or am I doomed for disappointment and heartbreak? 
Matters of the heart are simpler than we think. The issues crop up when we think from our head rather than our heart. What does your heart tell you?
If you feel a connection with someone, you owe it to yourself to explore it. Be open to seeing what may happen, and allow yourself some freedom to be curious about a unexpected love. You have nothing to lose, so go for it. Life is full of crossroads, detours, expressways, and lane changes—who knows where the journey could take you. But if you never give it a go, you'll never know. Enjoy the love road trip! And keep listening to that heart of yours.
I was near zen…
until my friend's son started complaining in class. He's 8 years old. Is it OK to ask her to get a babysitter?
I can respect that you were in a sacred space when you were disturbed by the blissful bang of child's play—I feel you! It totally depends in what environment you are in. Is it a paid space you are all entering to enjoy some quiet space and practice? Or is it a communal area? From your question I don't want to assume you are in a yoga studio or in a temple. So while it is important they are mindful of your space, you must also be mindful of the space you are in.
It is fair for you to tell your friend you find it hard to find you zen state in the company of her/his son. It is also an option for you to try and seek your zen in a sacred space of solitude so you know you cannot be disturbed. Find a zen den!
—
Emma Mildon is an author, columnist, and spiritualist that specializes in spiritual research that she shares to her readers through her interactive website, app, and books. Giving her readers easy access to everything from spiritual scriptures across all religions, to different types of yoga to explore, crystals, feng-shui right down to how to work out your astrology and numerology. Be sure to check out her book The Soul Searchers Handbook or visit her website, emmamildon.com. You can also find Emma on Twitter, Facebook, Instagram, and Google+.