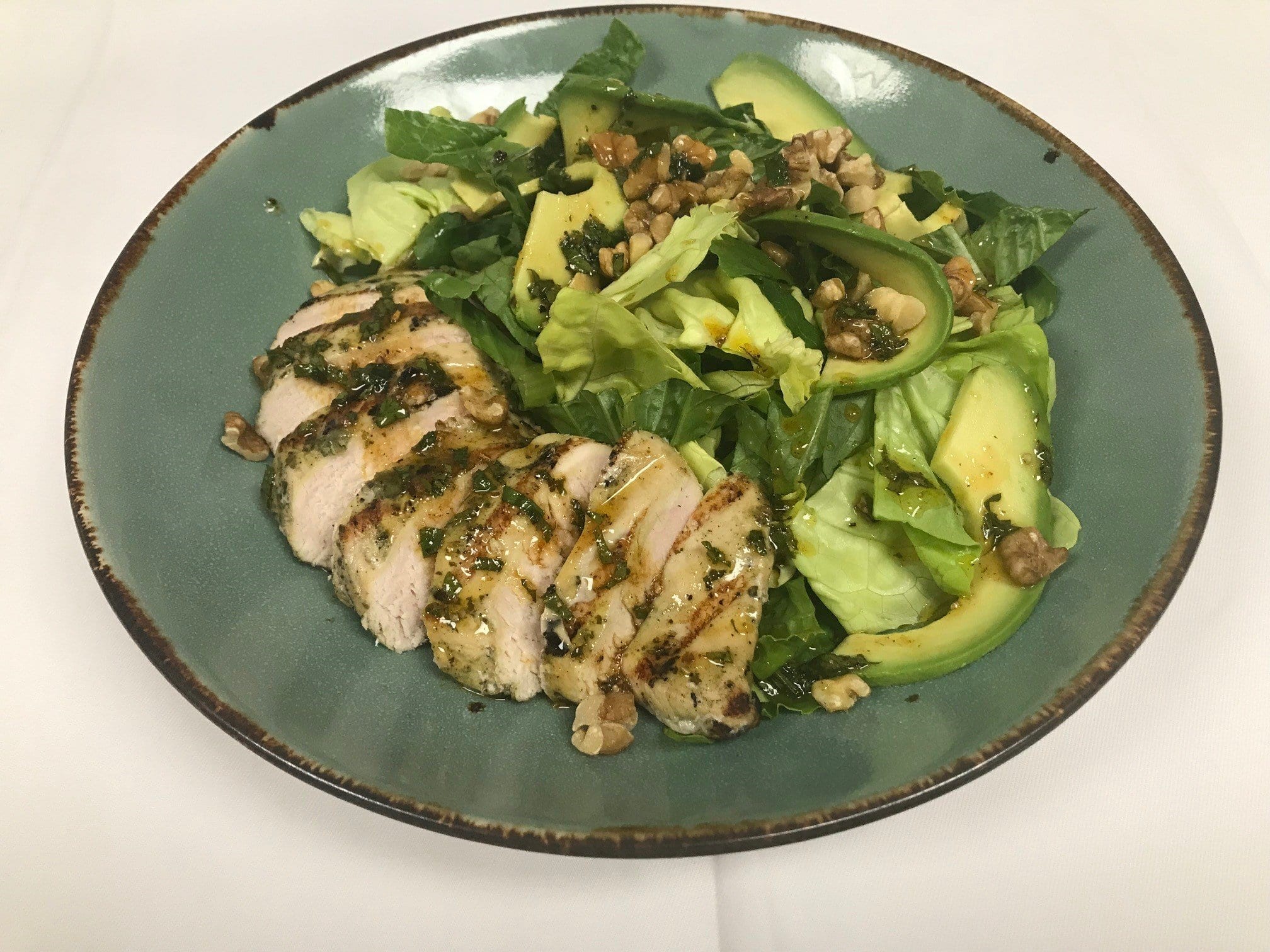 From the luxurious Ritz-Carlton Hotel in Greater Palm Springs.
Ingredients
2 1-lb boneless (fully-cooked) smoked chicken breasts
1/4 cup salad oil
1 tbs sugar
2 tbs white wine vinegar
2 tsp minced parsley
1/2 tsp garlic salt
1/2 tsp seasoned salt
1/4 oregano leaves
1/8 tsp seasoned pepper
1/2 large head iceberg lettuce
1/2 large head Boston lettuce
2 large avocados, peeled and slice
1/2 cup California walnuts
Slice chicken breasts, set aside. Mix oil, sugar, vinegar, herbs, and spices in a large mixing bowl. Mix in lettuce, chicken, avocados, and walnuts.
It's time to live your "wellest." That's what we've always done in this magical, sun-kissed oasis. Since the days of the earliest Native American settlers, we've created a destination for wellness. Besides our legendary hot springs, there are more than 1,000 miles of breathtaking trails for epic hikes, ancient waterfalls and light-filled spas surrounded by whispering palms. Whatever brings you joy, you'll find it here. Greater Palm Springs: nine resort cities, one "wellest" oasis.