photo by Daryl Taylor of D. Taylor Images
As someone who lives with a severe anxiety disorder, the concept of social distancing is not a new one for me. It is common for me to separate myself and spend time alone in moments where my anxiety is most prevalent, as I am an introverted recluse by nature. However, as the global response to the COVID-19 pandemic continues to challenge our normal, social distancing can create a stronghold of anxiety for anyone, regardless of your medical history.
We are all in a place of fear and uncertainty at the moment, and as we continue to take steps to safeguard our health, it is important for us to remember how essential our living spaces are to our overall well-being. Our personal spaces set the stage for our lives, and while we can't control much of what is happening in the world around us, we can control what our spaces do for our hearts, minds and spirits.
Anxiety used to force me into isolation. I didn't know what was happening, when it would happen again or how to respond to it once it did. I would stay inside for weeks at a time, too afraid to leave my small, two bedroom apartment. It took me years of trial and error, a two year addiction to anxiety meds, surviving an accidental overdose and two failed suicide attempts before I started the lifelong journey of recovery and management. While I worked on myself, I also found peace working on the spaces around me.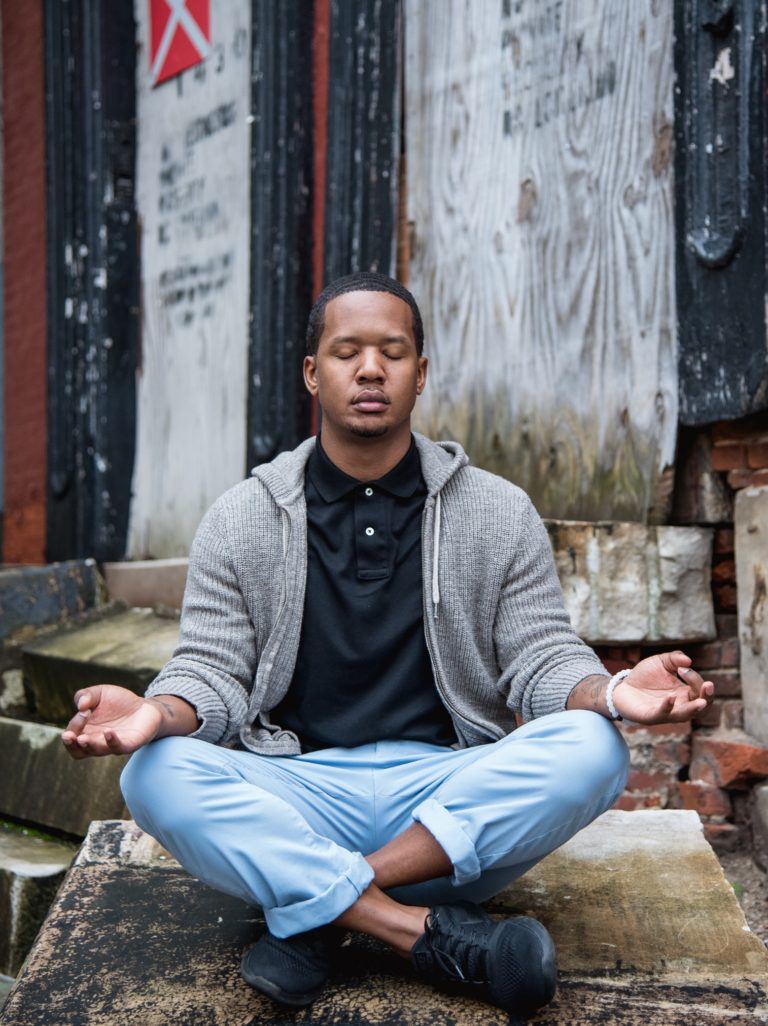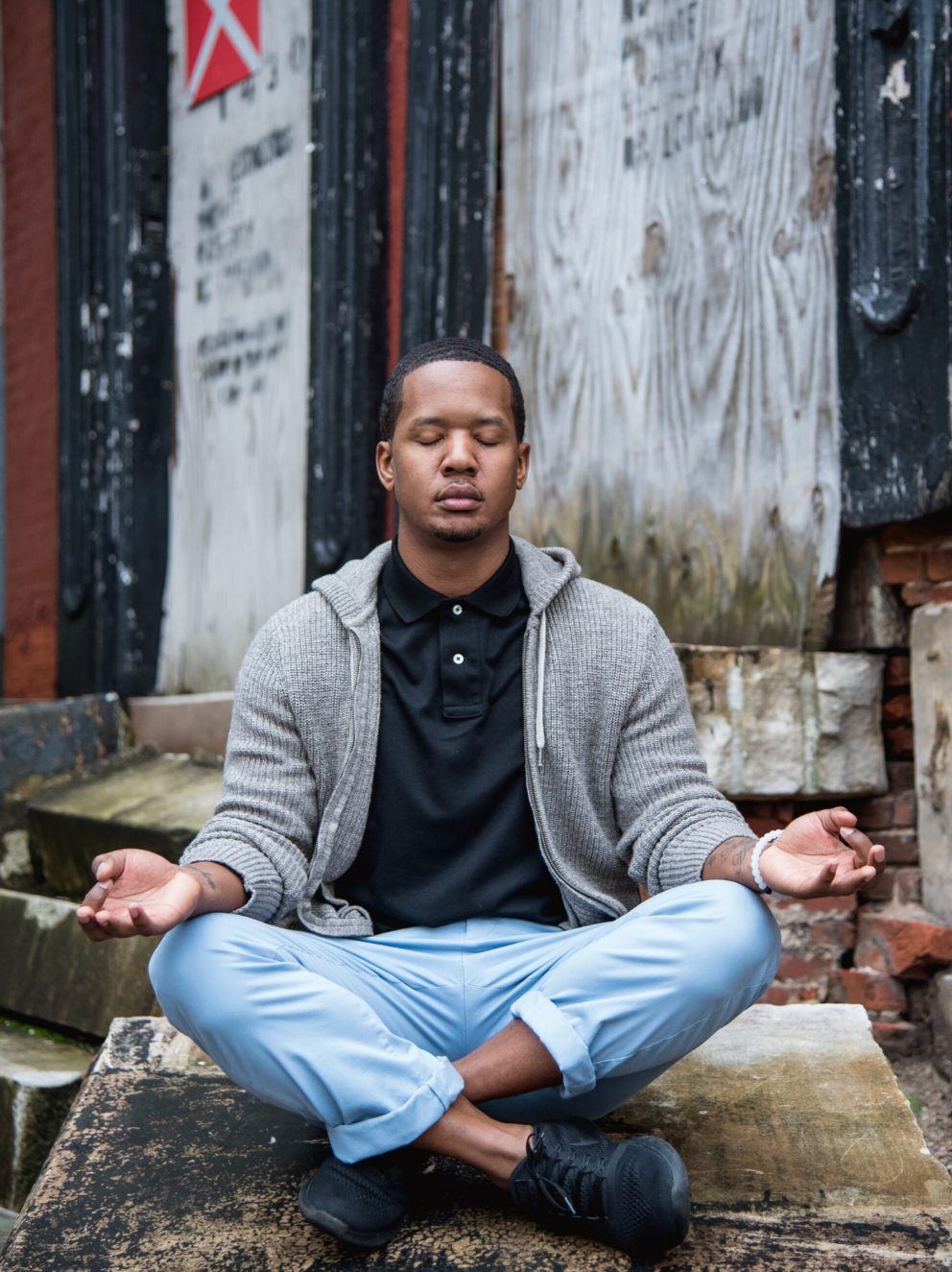 We don't need a picture-perfect home or a ton of square footage to create a safe-haven for ourselves. It doesn't require a Pinterest board or designer furniture. In fact, if you are feeling anxious about what you don't have as it relates to material possessions, this is the perfect time to work on removing those barriers to go inward and explore what you need to make you feel more at home, rather than focusing on the things you have in your home.
The habits we develop in the home grow to become the behaviors we exhibit in the world, and considering what we are currently up against, now is a reminder for all of us to be hyper-aware of the role we play in society and what we give our attention to.
More important than any item, structure or decor, your home is only as peaceful as the things you do in it. Here is a list of 7 things you can implement today to make your home a wellness sanctuary.
Filter Your Media Consumption
I understand the challenge here— in the middle of a global health pandemic, now is not the time to be uninformed. I agree! However, it is more important to not be misinformed. Just as the number of people affected by coronavirus continues to increase, so has the number of unfounded theories and claims about it. Social media sites including Facebook and Twitter, along with blogs and other media sources have seen a large influx of false and misleading information being posted online. The CDC, WHO, as well as local government sites are great sources for up-to-date information.
Make Time To Be Mindful
It is common practice for many of us to start the day by checking texts, emails and our news feeds, especially during times of uncertainty. As a result, this may trigger anxiety, forcing many of us to be more reactive than proactive. Work schedules, technology and the countless other demands of daily life have robbed us of the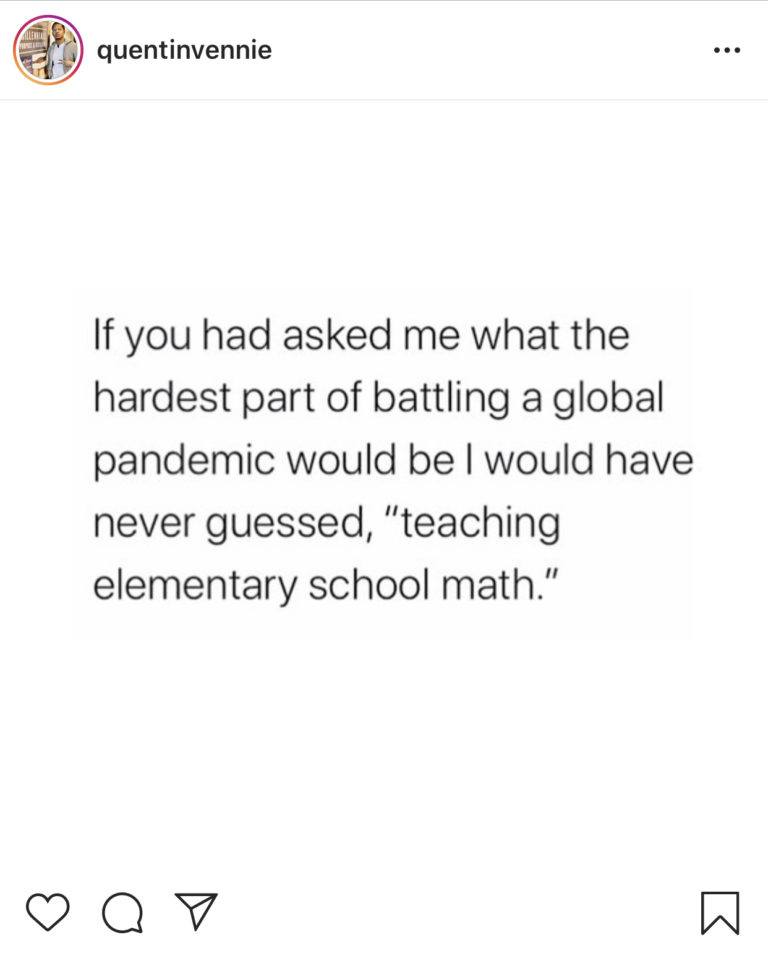 many idle moments of concentrated downtime we used to have throughout the day.
Our ability to focus is more challenging than ever before, which is why now is a great time to begin a mindfulness practice. The simple (not so simple) act of conscious breathing and stillness can help re-center our thoughts, decrease anxiety and increase our ability to problem solve. Whether you wake up 15 minutes earlier in the morning, or take a few minutes to center yourself during the workday, make mindfulness a priority. We need the full capacity of our brains in order to come up with new and creative ways of doing things, especially now.
Keep Your Blinds Open (during the day)
Natural light has many health benefits, not just the Vitamin D we get from being outdoors. Social distancing and executive "Stay at Home" orders can make it very challenging to get enough natural light. Some people don't have backyards, balconies or decks they have access to, and parks are currently closed, so a quick and easy way to increase the amount of natural light you get daily is to keep your blinds open during the day. Increased hours of natural light boosts the brain's production of serotonin, making us feel happier, more energetic and alert. Too much artificial light can interrupt our body's biological clock, which can have a negative effect on our mental and psychological functioning.
Declutter Your Space
Cleaning and decluttering can have very therapeutic effects on our mental health. The space around us often reflects the care we take for ourselves. What we surround ourselves with becomes us, and this is not limited only to people. This is also true for things. A cluttered environment has been shown to drain us energetically, and negatively impacts our overall mood. The importance of possession is knowing and appreciating the use and placement of each item in your home. There is no need in holding onto items that remind you of a part of yourself you are actively trying to change or heal. If it doesn't add to your wellbeing, get rid of it.
Sleep Well
Sleep isn't only essential for our immunity, it is essential for our mental health as well. If the constant influx of new information on your news feed is fueling your anxiety, counter it by getting a good night's sleep. Sleep deprivation impairs our ability to think clearly and is linked to mental health disorders, including anxiety and depression. It also increases our risk for heart disease and memory issues. A good rule of thumb is to not do work in the bedroom, and don't sleep with phones, tablets or laptops in the room with you. The only electronic that should be in the bedroom is an alarm clock. Follow a regular bedtime routine, and avoid caffeine and alcohol close to bedtime. Your bedroom should be for rest, recovery and cuddles.
Start a Garden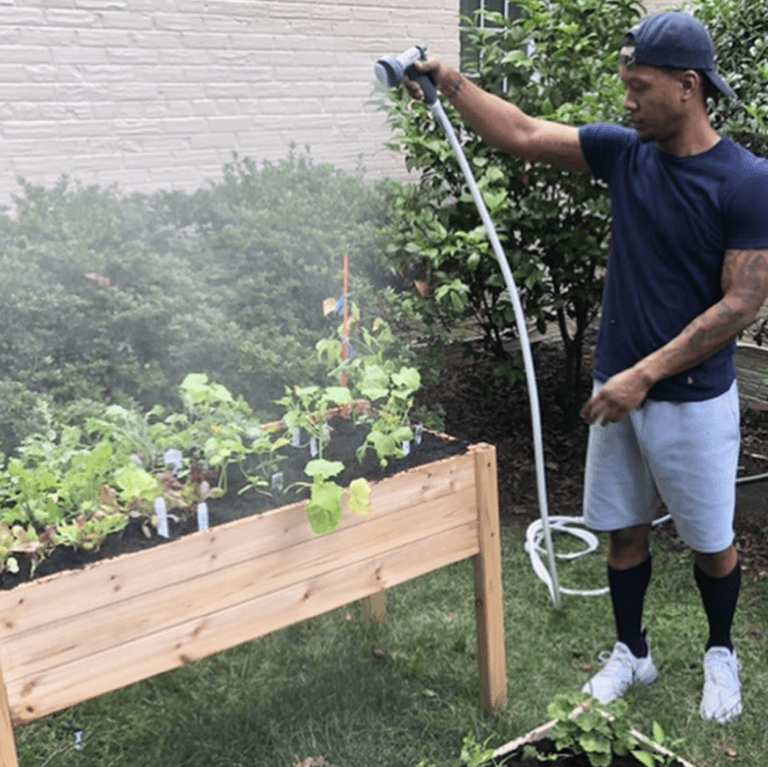 Gardening combines the benefits of being in nature with the patience, clarity and mental focus needed to grow and maintain a harvest. Don't worry, ample space is not a requirement to get started. I started growing organic ginger, parsley, basil and tomatoes in Mason Jars in the windowsill of my apartment 5 years ago. Seeds are easy to get online or in-store and are fairly inexpensive. Today, I have 3 raised beds in my backyard and my family's garden has grown to include lettuce, kale, lavender, mint, carrots, arugula, cucumbers and more. Gardening provides a connection, not just to our food and nature, but to the world around us, even if we can't leave our homes.
Remind Yourself To Be Human
It's okay to feel whatever you feel in any given moment, especially during this time. Go easy on yourself— you are doing the best you can given the circumstances. We are all trying to find our way and navigate these troubled times. Your home should not be a place of contention, it should be a place of growth. Remember to laugh, especially at yourself, and know, regardless of what may be happening in the world, happiness is still allowed.
No matter what practices you choose, do it with love. Change isn't always easy, but it can be fun. I strongly encourage you to take some time to create a vision for what you want your home to be like for you. Go through a bit of trial and error to see what works and what doesn't. Done right, your home should be the perfect complement to your needs and interests, while boosting your mental health and supporting your continued growth.
---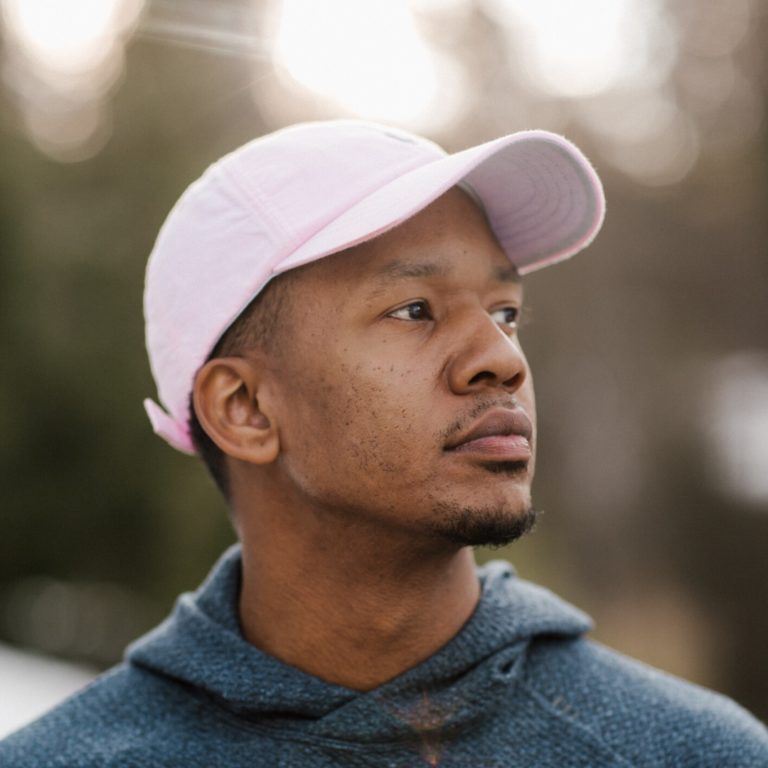 Quentin Vennie is a celebrated wellness expert, motivational speaker and author of the bestselling memoir, Strong In The Broken Places. His work has been featured in the Huffington Post, Thrive Global, Entrepreneur, Fox News, MindBodyGreen, and others. Quentin has been recognized as one of Black Enterprise magazine's 100 Modern Men of Distinction and by the American Foundation for Suicide Prevention for his contribution in raising awareness for mental health and suicide prevention, as well as appearing as the wellness keynote speaker for Colin Kaepernick's "Know My Rights" Camp. Quentin works with youth in under-resourced communities, helping them understand their traumas and turn them into triumphs, and spearheads initiatives that make yoga and mindfulness accessible among communities and populations that don't ordinarily have access to them.
Find more about Quentin on his website, Facebook and on Instagram.