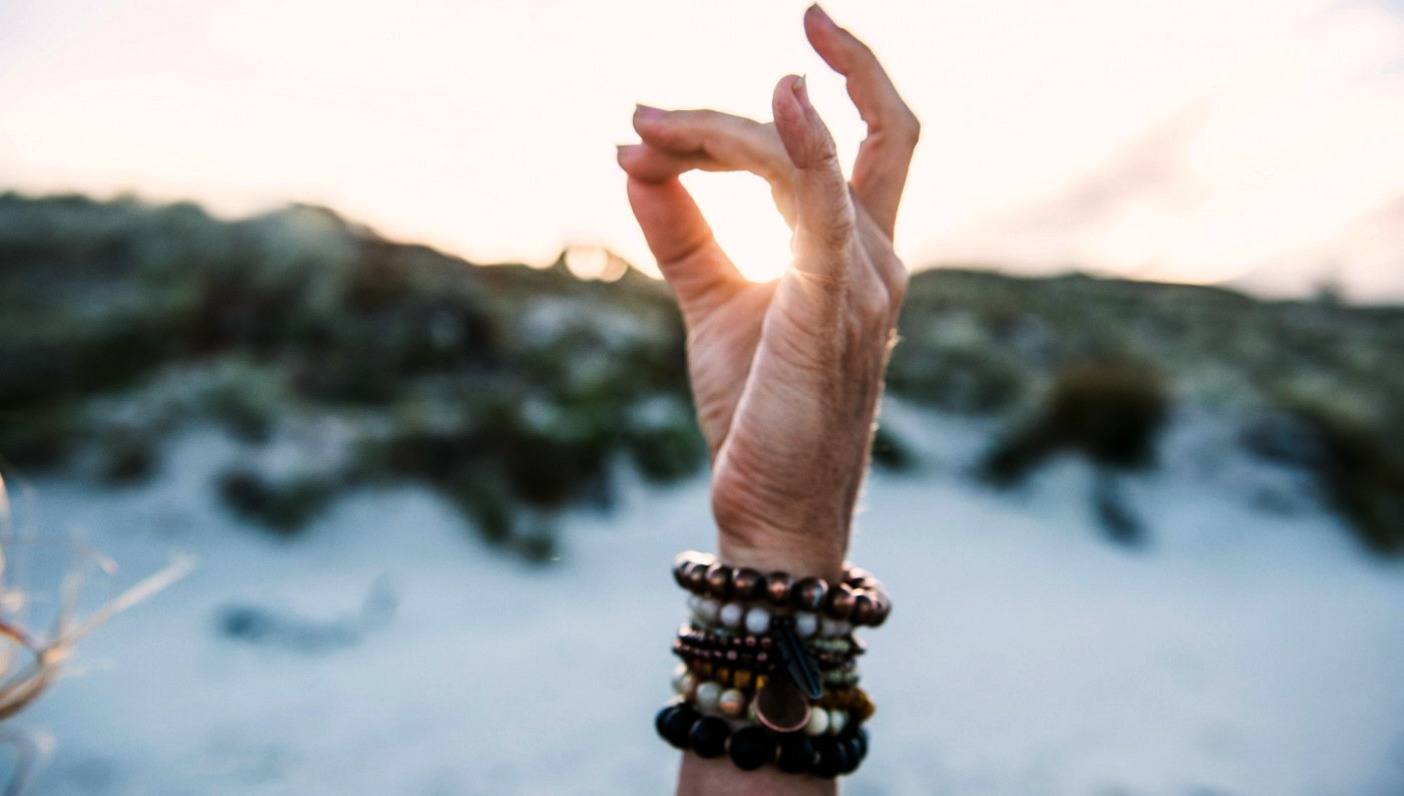 We've been jerks to the Earth and the ecological problems we face can't be solved by one person or the government or a special interest group. It is up to each and every one of us to make different choices each day to help improve the environment and reverse the damage we've caused.
Here are a few of many Earth-friendly companies that truly understand this mission and are doing their part to create sustainable products we use on a regular basis.
1. NOMADIX

Our friends at Nomadix create towels from 100 percent recycled material and the designs are printed using a method that doesn't produce the toxic waste water that a traditional dying process creates. They're beautiful, durable, and they're perfect for yoga, going to the beach, camping, and beyond. Get one.
2. SUSTAIN
Sustain takes condoms to the next level. Their condoms are fair trade, nitrosamine free, vegan, not tested on animals, non-GMO, FSC-certified, and they donate 10 percent of their pre-tax profits to helping women get access to affordable reproductive care. They are committed to connecting the dots between condoms, hunger, health care, poverty, and climate change. We love them.
3. MARLEY COFFEE
Rohan Marley, son of the legendary Bob Marley, remains committed, like his father, to people and the planet to create a brighter tomorrow. And boy howdy, does it show. For every single serve capsule sold, Marley Coffee donates one cent directly to Water Wise to improve water access, protection, and cleanliness in communities where they source coffee. It gets way better: Marley Coffee launched a recyclable solution to single-serve by transitioning all their cups to the easy-to-recycle EcoCup™. Most other major coffee brands are still five years away from a sustainable solution. In 2014 in North America alone more than 10 billion cups made it to landfills! Gross. But this change rules.
4. SURYA BRASIL
Suyra Brasil uses biodegradable coconut and buriti exfoliators instead of the harmful microbeads that are killing our fish. They also use sugar cane plastic in their packaging and all of their organic, vegan products are guided by Ayurvedic principles. Nice.
5. ALTER ECO
Alter Eco works with small producers in the Global South who grow quinoa, rice, sugar, and cacao to directly benefit co-ops and farmers, helping them with sourcing using Fair Trade principles, producing only organic and non-GMO foods, creating minimal waste by working toward 100 percent compostable packaging, and offsetting carbon emissions. That's enough right there to make any chocolate guilt-free. Yum.
6. TOMS
You may know TOMS shoes, but do you know Coffee by TOMS Roasting Co.? They've presented True North Cafe at some Wanderlust Festivals. But it gets better: For every bag of coffee you purchase, TOMS donates one week of clean water to a person in need. That rules.
7. YELLOW 108
Salvaged = saved. Yellow 108 is a Los Angeles-based headwear company specializing in sustainable hats and accessories made from salvaged and recycled materials. Our friends use what eco textile factories consider waste, enabling them to create a limited edition products from season to season. They don't use dyes and they manufacture products in the same country as the materials are salvaged. And, to make it even better, the hats are cute as hell.