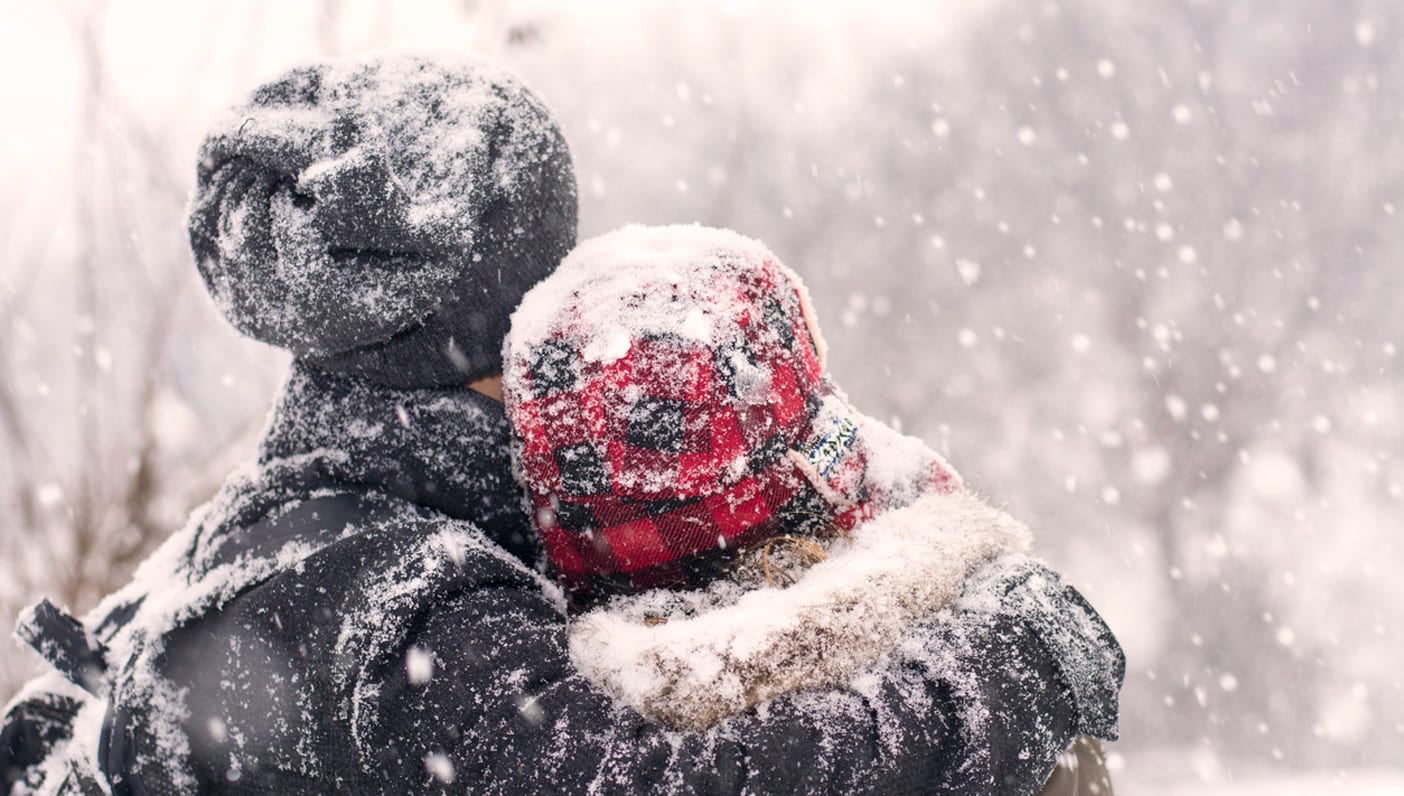 Winter is here. You may not be surrounded by mountains filled with snow, but winter nonetheless has something whimsical to offer no matter where you are. Cold weather brings people together, we yearn for warmth, love, and connection. The holidays deliver big family meals, endless gratitude, and it just seems like time moves a little bit slower than usual.
When the first winter breeze blows through the trees you can feel the magic in the air. People seem to be a bit nicer and nobody can complain about a little vacation time! This winter season, I challenge you to be open and accepting to new beginnings, learn to love more, and allow time to slow down so you can appreciate each and every moment.
1) With the change of season comes new beginnings
2) Cold weather
3) Layering all of your favorite clothes into one outfit
4) Hot cocoa, hot cider, and peppermint-spiced lattes
5) Snuggling up to someone you love
6) Celebrating the holidays
7) Presents!! (And Presence!!)
8) Cooking big meals with family
9) The smell of bonfires
10) Christmas lights
11) S'mores and Irish Coffee
12) Warm socks
13) Days off!!
14) New Year's is just around the corner
15) Curling up with a book
16) Ugly Christmas Sweaters
17) Holiday Parties
18) Giving back
19) Being grateful for what you have
20) Sweaters, scarves, and mittens
21) Ski and snowboard trips
22) Christmas carols
23) Ice skating
24) Building snowmen and having snowball fights
25) Catching snowflakes on your tongue
26) New Year's resolutions
27) Traveling
28) Visiting family and friends
29) Making phone calls you should've made a long time ago
30) Holding hands with your lover
31) Long hugs to keep warm
32) Heated blankets
33) Mistletoe
34) New Year's kisses
35) Popcorn garland
36) The pace of life slowing down
37) Arts and crafts
38) Stockings, letters to Santa, and Christmas morning
39) Candy canes
40) Gingerbread houses
41) School being cancelled because of snow
42) Sweat pants!!
43) Finding a special someone
44) Snow angels
45) Doggies in sweaters
46) The smell of fresh winter air
47) Open windows
48) Comfort food
49) No mosquitoes!!
50) Carbohydrates are back in season
Happy Winter!
—
Zuzu Perkal is an independent artist, photographer, yoga instructor, and adventure enthusiast in Austin, Texas. Her days are filled with coffee, paint, and daydreams. She believes mistakes are simply a beautiful opportunity for growth and that our own life experiences serves as our most valuable teachers. Zuzu recently graduated from Wanderlust's first Teacher Training Program and is on a mission to continually expand her consciousness while following her journey down the yogic path. She is currently experimenting with the concept of a floating yoga studio and mixed medium practice.