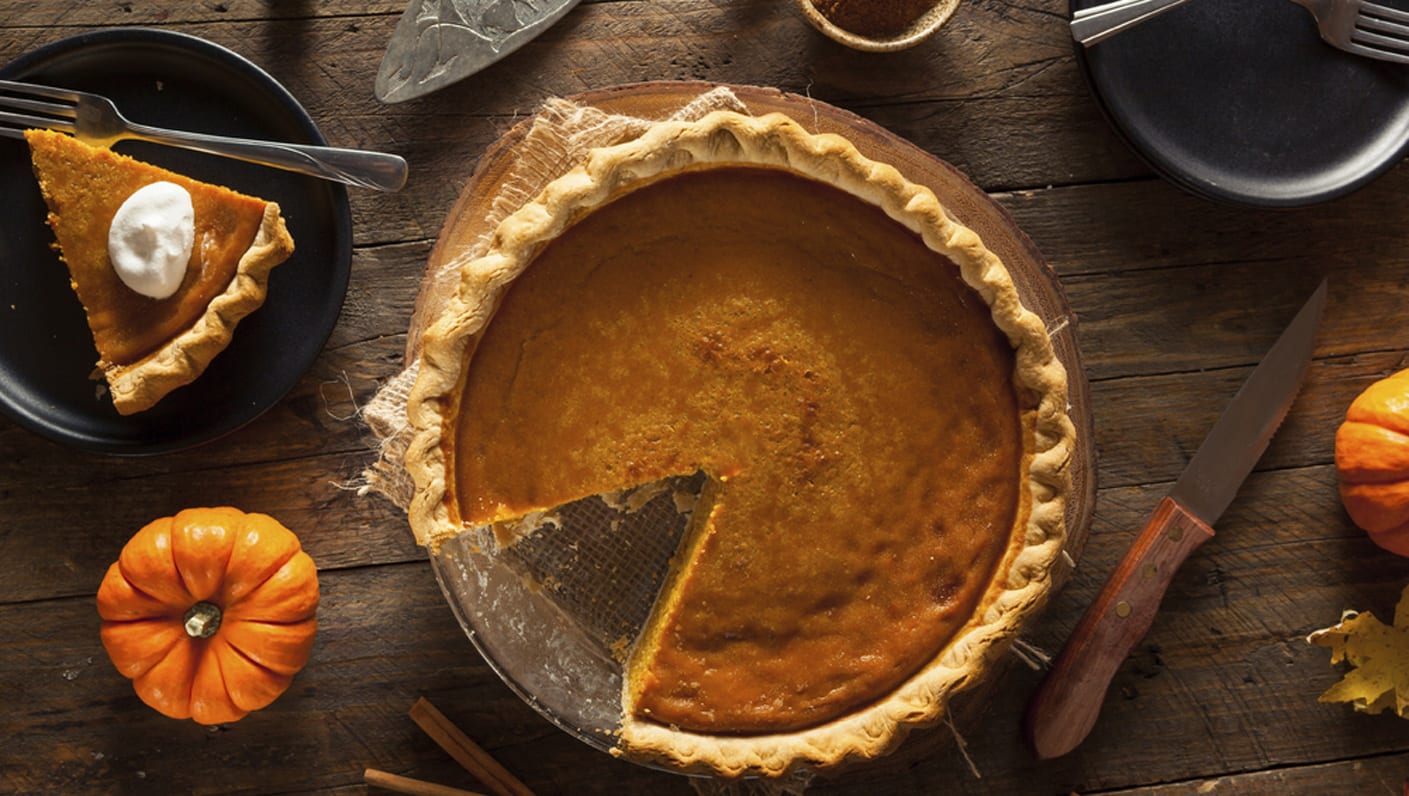 It's the holiday season, and in addition to showering your family and friends with deserved gratitude, I hope you're gifting yourself with festive treats. It's a great time of the year to nourish yourself with soul food. And while mashed potatoes are classic and Grandma's cranberry salad is a necessity, my eyes are always on the pie.
Pumpkin, chocolate silk, caramel pecan. The options are limitless. For vegans, however, things tend to get a bit more challenging. A pie crust without butter? Dairy-free whipped cream? The constant substitutions can be overwhelming, and pie should never be overwhelming.
Here we've collected five of our favorite vegan pie recipes in order to save you some ingredient-swapping strife. Your friends (and the cows) will be ever-so-thankful.
1. Pumpkin Spiced Apple Pie from The Minimalist Baker
Maybe you love classic apple, but are looking to expand your pie-making horizons. This pumpkin spiced apple pie combines all of autumn's dessert necessities; it's comforting, loaded with seasonal ingredients, delicately spiced, and seriously simple. Pumpkin pie spice is added to the crust and the filling, which adds a unique riff on this American staple. And who doesn't love some lattice work? (We promise it's not that hard!)
2. Chocolate Pie from Food 52
When it comes to desserts, there is little sexier than a chocolate pie. Tofu, dark chocolate, and maple syrup lend to it's seductive creaminess, and the graham cracker crusts adds a crunchy platform. Enjoy at the end of the evening alongside the fireplace, or as midnight snack when it comes time to raid the fridge.
3. Pecan Pie from Hell Yeah It's Vegan
This pie is essentially a candy bar in dessert form. It's the sort of thing that your childhood self would have coveted, relishing in each chewy bite while savoring a snow day. The recipe is great as is, but feel free to get creative and add a touch of bourbon, molasses, or cinnamon in order to fit your pie preference.
4. Pumpkin Pie with a Gingersnap Crust from Lunch Box Bunch
Is there anything better than the earthy custard of pumpkin pie? Yes, and it's a vegan take on the classic, made without any animal products and nestled inside a gingersnap crust. This recipe uses fresh pumpkin, cashews, and vegan cream cheese to create the creamy filling. Don't be wary of the intricate recipe; the result is a unique treat sure to wow everyone, including any meat-eating friends.
5. Salted Date Caramel Pie from Vegan Ricca
No added sugar, dark chocolate, and a salted date caramel? This pie is a gastronomical marvel. It's best served cold, and is soft enough to be enjoyed with a spoon. The best part is that this bad boy can be made days in advance, so you focus on other details if you're hosting or traveling.
Added bonus! Coconut Whipped Cream from Gimme Some Oven
A pie without whipped cream is like yoga without savasana; it's possible, but that little something extra makes it sublime. In this recipe, you'll learn everything you need to know about making a coconut whipped cream. Enjoy on top of one of the aforementioned pies, hot chocolate, or straight from the bowl while watching the family football game.
—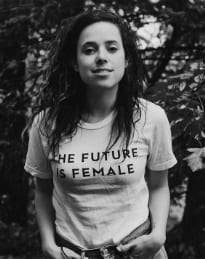 Amanda Kohr is the Senior Content Editor at Wanderlust. You can find her exploring new highways, drinking diner coffee, and on Instagram.