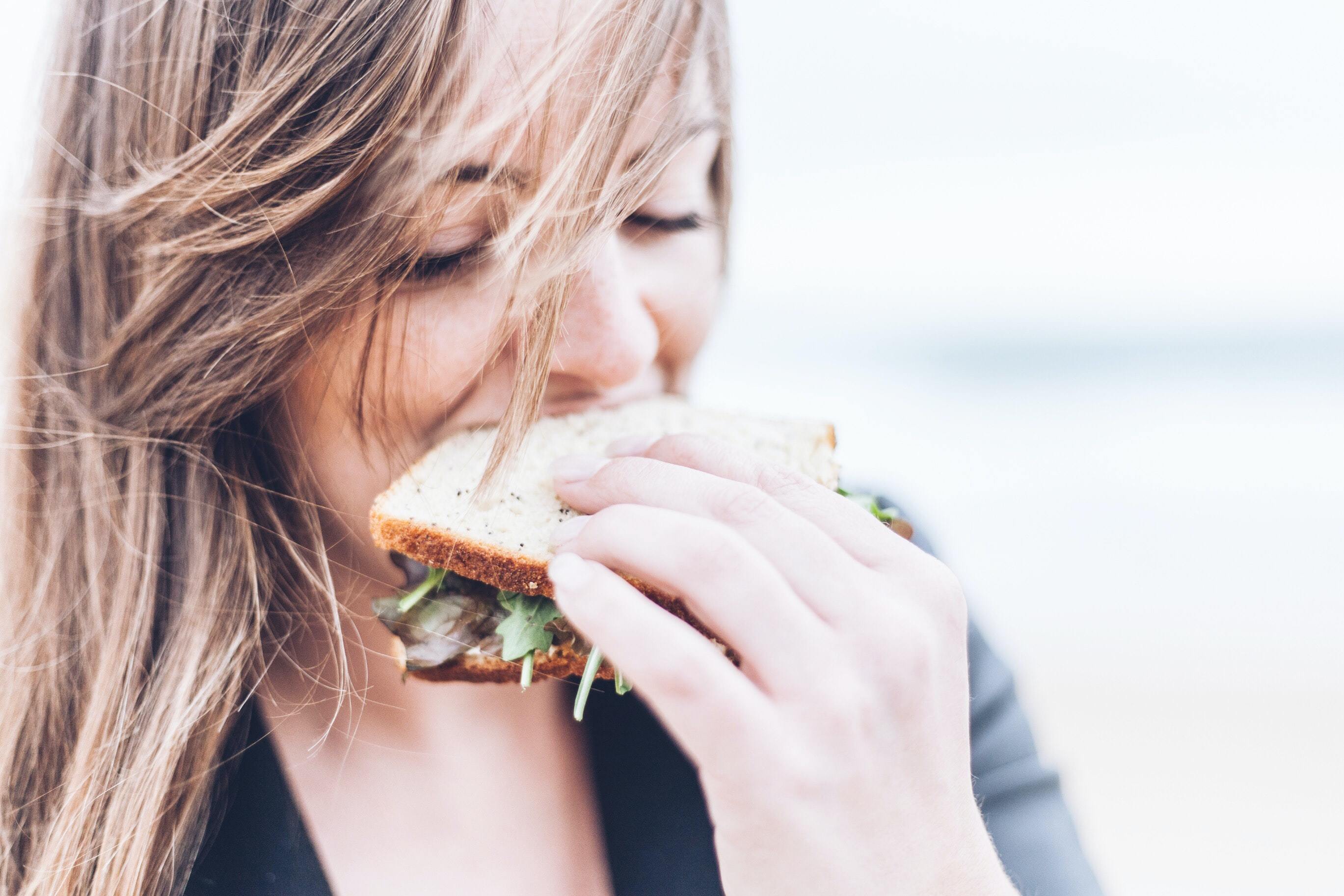 It's driving you crazy.
The loop, that is.
Maybe it's that steady, addictive rumination about food. Maybe it happens most noticeably after eating dessert or carbs. (The guilt can either be subtle or foreboding.) Perhaps it happens when you know you're stress eating, but don't know how to stop.
The loop: I just ate x. Should I have eaten x? I want to stop thinking about x. I can't stop thinking about x. (Am I crazy?) I just ate x. Repeat.
Frustrating? An understatement.
Here's the reality: As a culture, we're collectively starving for a way to live healthy without anxiety, stress, shame, or any more g-d diets. On some level, we know we're capable of this: We know that vibrant health should not come at the expense of sanity, nor self-love at the cost of physical health.
In a word, we need to learn to nourish ourselves. To feed ourselves goodness from the inside out—with devotion, love, joy, and lightness of being.
The payoff is big.
It's not just that we stop feeling guilty around food. It's not just that the loop slowly slips away and dissolves. Instead, when we do this work, we free up the brainspace to think about more empowering, perhaps more expansive things: our passions, how to serve our communities, how to be a boss lady, to name a few.
That's why today, I'm excited to share with you 3 practical, simple tips for nourishing yourself and bringing joy back into eating.
Tip #1: Home cook a healthy version of your favorite dish from childhood. My favorite way to find healthy takes on a dish are to search "paleo [insert dish name]." While I'm not here to preach any one diet, using the term "paleo" will narrow your search to recipes containing mostly whole, unprocessed foods. Eating foods that you've always loved help you reconnect with your inner kid—someone most of us could use a lot more of these days!
Tip #2: Get in the habit of setting a beautiful table. Most of us eat in a total rush—scrolling through Instagram, texting, or at our desks. Take a moment to put some positivity into your eating space. Candles, flowers, placemats, what have you. It'll help you connect with your food and associate eating with a pleasant experience.
Tip #3: Take a long, leisurely walk outside. Yeah, this one's not directly related to food. But many of our issues with food/our bodies stem from giving all our energy away to others and not taking time to be alone, learn about ourselves, and just be. Walking is so lovely because you get to just hang out, check in, and enjoy your environment. I like to do 45 mins–1 hour.
Not so hard, right?
Pick one tip and implement it today. Your new commitment? It starts now.
Photo by Gardie Design
—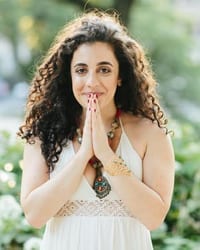 Valerie Bisharat is a Food and Body Issues Specialist who helps women feel amazing in their bodies so they can live free. Valerie is the creator of Nourish, the 8-week online program helping you end your food guilt, live healthy, and never diet again. For free food and fitness tips—including healthy eating strategies, workout how-to's, and mindset tricks—register for her email community!