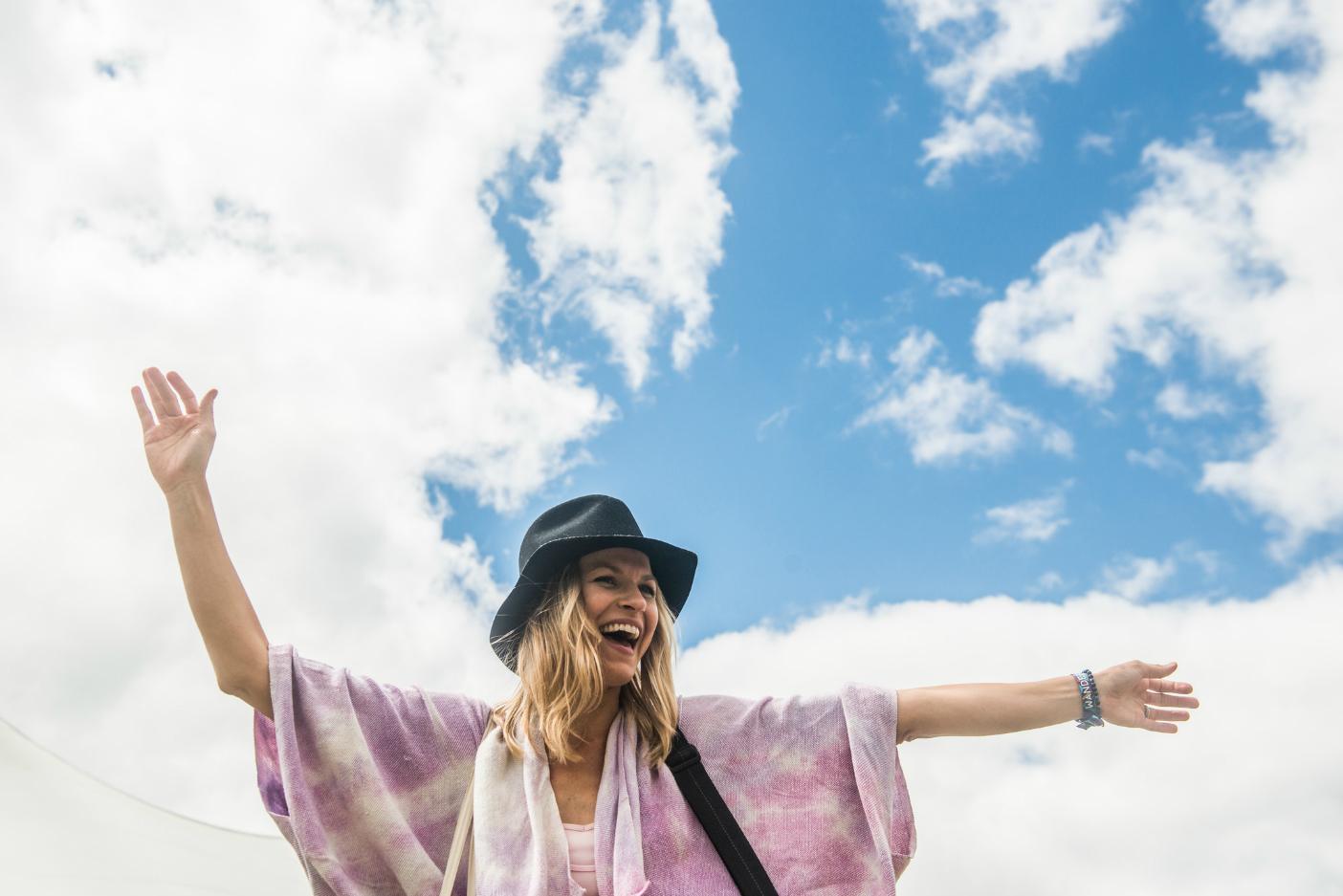 Photo by Ali Kaukas
In need of a change? It's natural to feel that mid-Winter slump taking its toll. Perhaps you're bored with your day-to-day routine or struggling to find that creative spark. In that case, it's time you find creative ways to treat yourself like the VIP you are. These easy and affordable ways to bring a little more luxury into your life—no bank breaking required.
Our favorite way? Snag a Premium Package to a Wanderlust 108 this year, and take your 108 experience to the next level. For more information and tickets, click here. 
---
1. Trade manicures with a friend. 
There's nothing quite like freshly painted nails to help make you feel like the queen you are. But those experiences, or spending money on a spa treatment, don't always have a place in your budget. Instead swap mani-pedi sessions with a friend; you'll still get have some pretty new nails that you didn't paint yourself while saving some dollars. Bonus points? You can catch up and turn it into a mindful conversation between the two of you.
2. Master your turmeric milk lattes. 
Buying fancy drinks from the local coffee shop can be incredibly tempting—especially when there's all sorts of new speciality drinks hitting the menu. From dirty chais to vanilla-cardamom lattes, there's something so exciting about sipping a speciality coffee drink. But rather than drop $5 day after day on these little taste treats, get crafty in making your own. We suggest this turmeric milk latte—the combination of turmeric, coconut milk, black pepper is the perfect balance of nutritious and comforting. Serve it up whenever you need a little bit of luxury. If that's not your thing, there are plenty of other smooth and spicy treats to enhance your morning routine. 
3. Invest in essential oils.
Yes, you have to pay for essential oils in order to make this happen, but it's totally an investment in feeling like a princess in the long run. Essentials oils are fantastic tools when it comes to creating luxury. You can find specific types to tie into your daily needs, promoting everything from energy to sleep to relaxation. Keep them in a special (and organized) spot in your bedroom or bathroom. Scent your baths with eucalyptus or use a few dabs of lavender for a relaxing self-massage.
4. Hitting the spa? Find the freebies.
If you do choose to spend some money on a spa-day, find one that sets you up with some treats. Some spas and salons provide free tea, champagne, and even cookies for their customers. Arrive early with a book to take advantage of these perks. Suddenly your eyebrow wax goes from being maintenance to total luxury.
5. Select Airbnbs over hotels. 
These days, you can get an Airbnb for half the cost of a hotel. Hipcamp, or the Airbnb for camping, sometimes offers discount cabins, RVs, or camping spots for super cheap as well. When you take the time to search for a bargain, you'll be surprised with what you discover.
6. Rosewater, rosewater, rosewater. 
This pretty-scented stuff slides easily into your yoga bag, backback, tote, purse, or nightstand drawer. It's super cheap—and a little goes a long way. Keep rosewater around for spur-of-the-moment freshness.
7. Course your own meals. 
Have you ever been to a restaurant when they break up the meal into installments? Us too, and it feels fantastic. The meal is elongated, there's more time to connect with your dining partner, and the overall experience feels a little more, well, special. There's no reason why you can't do this at home. Next time, whether you're cooking solo or with a buddy, start out with some snacks for while you cook, like olives, cheese and crackers, or spiced almonds. Follow this with a simple salad before moving onto the entree, all while cooking things that fit within your budget. Finish the meal with another delicious (yet affordable) option, such as a few bites of your favorite dark chocolate bar or a scoop of coconut ice cream.
8. Make your own beauty products. 
Good for the environment and good for the soul, making your own beauty products allows you to stock up essentials (and more) without forking over a huge chunk of your paycheck. You can also get entirely creative with the scents, ingredients, and feel of your homemade products, something that's not always achievable when you're out shopping. Set up your new supply in a clean, cozy space and enjoy.
9. Consider packages. 
Yes, you're spending money, but packages are often more affordable ways to get more stuff. If you're going to treat yourself, treat yourself right. Certain Wanderlust 108 packages include premium or reserved mat placement and additional merch, giving you more bang for your buck.
10. Grow your own herbs. 
Have you ever placed a few sprigs of peppermint in your water? What about a little cilantro in your morning green juice, or fresh thyme on scrambled eggs? If not, your life is about to change forever. Adding fresh herbs is such a simple way to enhance food and drink, for nearly no cost at all. And when you grow your own herbs, you save yourself trips that you might have spent at the grocery store. Keep your plants in a pot outside the window. They'll be waiting whenever you need to add a little flavor!
11. Make time for tea. 
Teatime isn't just for old ladies in Victorian novels. Next time you're curling up with your favorite book or alongside a few friends, opt to enhance the experience with mug of your favorite tea. Giving yourself a chance to breathe and hone in on a moment can be an intensely rewarding experiencing—and for virtually no cost at all.
12. Find deals on fancy items.
Plenty of places have crazy specials on specialty items that are otherwise considered luxury. You may need to scour your city or town to find them, but trust us: They exist. Bars may have deals on snack food for happy hour—you don't need to get an expensive cocktail to partake. Treat the experience like you would even if you were spending your life's savings. $1 oysters, anyone?
13. Turn anything into a celebration.
Favorite TV show on? New flavor of ice cream at the grocery store? A dog's birthday? Turning small moments into celebrations is a great way to feel special. Rather than drop $50 going out for drinks, invite some friends over and encourage everyone to bring their favorite wine, kombucha, or snack. Light the candles and put on your favorite music. You and your friends will appreciate the mundane suddenly becoming magical.
14. Purchase fresh flowers.
A little goes a long way with a bundle of fresh fauna. In many places, you can pick and create your own arrangements, paying for the individual flower rather than an entire bundle. This lets you be more in charge of your price point and creatively craft your own design. Split up the bouquet and place the arrangements around the house to get the most bang for your buck.
15. Buying a new toothbrush. 
It may seem like a small, insignificant purchase, but replacing your toothbrush just makes you feel cleaner. Even better—buy a pretty one that gives back. Bamboo toothbrushes are a great way to go.
16. Use cloth napkins
Good for the environment and good for the wallet, cloth napkins are a way better alternative to regular paper towels. While you're at it, take the time to set the table. Your partner will be so impressed with you, he or she might even offer to clean up.
Remember—at the end of the day, luxury is a state of mind. Take note of the simple things that make you feel special and implement them into your routine.
—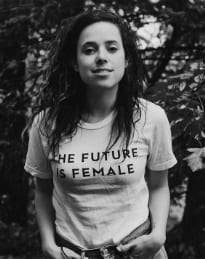 Amanda Kohr is the editor at Wanderlust. You can find her exploring new highways, drinking diner coffee, and on Instagram.