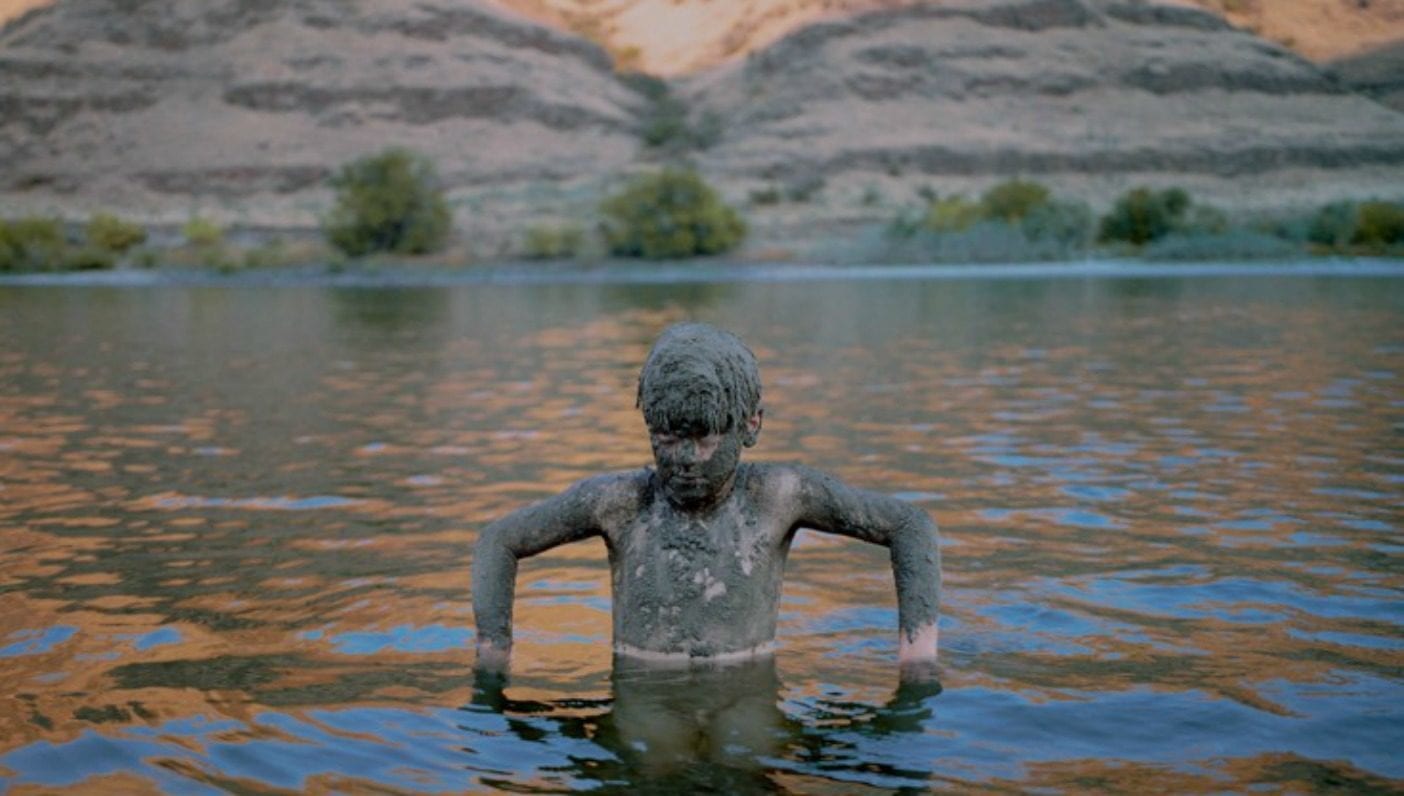 Sandman: Snake River, Washington Photo courtesy of Dennis DeHart
This piece is from our partners at Fatherly. Want more like this? Sign up here.
---
For the last 10 years Dennis DeHart, a professor of photography at Washington State University, has showed his boys Emmit and Asher why the great outdoors is so great. The result was a series called At Play, an artistic meditation on the importance of free play in nature. DeHart says that he owes a lot to his "mountain man" grandfather, who first got him out of the house and into the woods, and he wanted to pass that tradition along to his kids. Below he talks about a few of his favorite photos from the last few years, and what happens when you add a little dirt and water (and the odd Luchador mask) to childhood. Of the photo above he says: "Rivers make up a significant part of the region and play a vital role in energy and recreation. The photograph was made on a hot summer day in the Snake River, near Asotin, Washington."
"The image [below] was made in the front yard of our friend's house during an afternoon get together. Fire and sticks have continually been a source of fascination for my two boys."
"This photo was made in the semi-mountainous terrain of Orcas Island called Mt. Pickett. The trail is next to Moran State Park and is the path that sons take in order to visit their Nana."
"A love for animals has always been a part of my younger son's narrative. The reverence and respect evolved while he was learning to ride horses. There is nothing like managing a 2,000-pound horse as a 9-year-old, to learn about the power of nature."
This article was originally published on Fatherly. If you enjoyed this article, check out these other stories:
Help Your Kid Master Balance With Tips From America's Most Extreme Dancers
Turn Your Kid Into Exercise Equipment With These 7 Jogging Strollers
6 Ways to Ensure Your Dad Back Doesn't Explode Before Your Kid Goes to College
Fatherly is a parenting resource for men who understand that embracing what they've become doesn't mean giving up who they are. Men who want to be great fathers without turning into cliches. Men who spent their formative years laughing at blogs about dads in short shorts, but who will never, ever wear short shorts themselves. We're committed to making the parenting process easier, whether it's offering a spot-on recommendation or a shameless laugh to help you focus on spending more quality time with your kid and less time freaking out.