Yes, if you go on any diet you will lose weight. However about 95% of people who lose weight will regain it within 1-5 years. A diet is a great temporary food plan. It can be very successful for achieving a specific result for an event such as a wedding or holiday but it rarely works in the long run.
The reason for this is that results have little to do with the actual goals set, such as losing a stone, but everything to do with the systems / habits you put in place to achieve the goals.
But with so much advice out there we often do not know where to start so we buy the diet books, join the gym and then end up doing nothing at all. Then January 1st comes around again and we make the same resolutions as we did the year before with very little chance of sticking to them this year either.
There is nothing that can impact your life (and weight) more than implementing good habits.
I am going to make it easy for you, here are six core principles of healthy living that most effectively add years to lives, and life to years.
1. Food.
Eat whole, real foods and avoid processed foods. If you do this not only will you never have to count calories again but more importantly you are significantly reducing your risk of all chronic disease.
2. Movement.
Regular physical activity at moderate intensity will assist weight control as well as reduce cancer risks,, simply this means walking 10,000 steps a day. If you are an athlete then of course train hard but over exercising can actually do more harm than good.
3. Sleep.
Sleep is key to all health and wellbeing. Are you getting enough? You need to be getting 7–9 hours of sleep a night. Our bodies all require long periods of sleep in order to restore and rejuvenate, to grow muscle, repair tissue and synthesize hormones.
4. Stimulants
Sorry you are not going to like this one but we all know the more you reduce caffeine, alcohol, smoking the better.
5. Stress.
Stress is an inevitable part of life, but you can improve the way you respond to stress and avoid / change some of the situations that create negative stress.
6. Love.
Clinical trials demonstrate that those with loving relationships are far less vulnerable to chronic disease than those without.
So rather than saying "I will get healthy" it is time to say "I AM healthy".
And if you are ever unsure what to do then ask yourself "What would a healthy person do?" If you act like a healthy person long enough you will become one.
—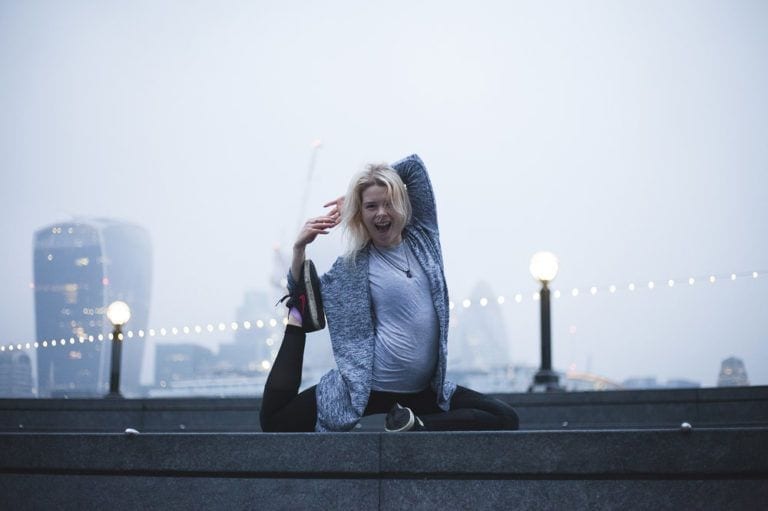 YEH Yoga is run by Emily Harding, a London based yoga teacher, certified with Yoga Alliance UK – always with extra added good vibes! Offering fun, accessible and uplifting yoga classes suitable for all levels, with a particular emphasis on making yoga welcoming (and not scary!) for those beginning their yoga journey.  Connect with her on Instagram and Website.