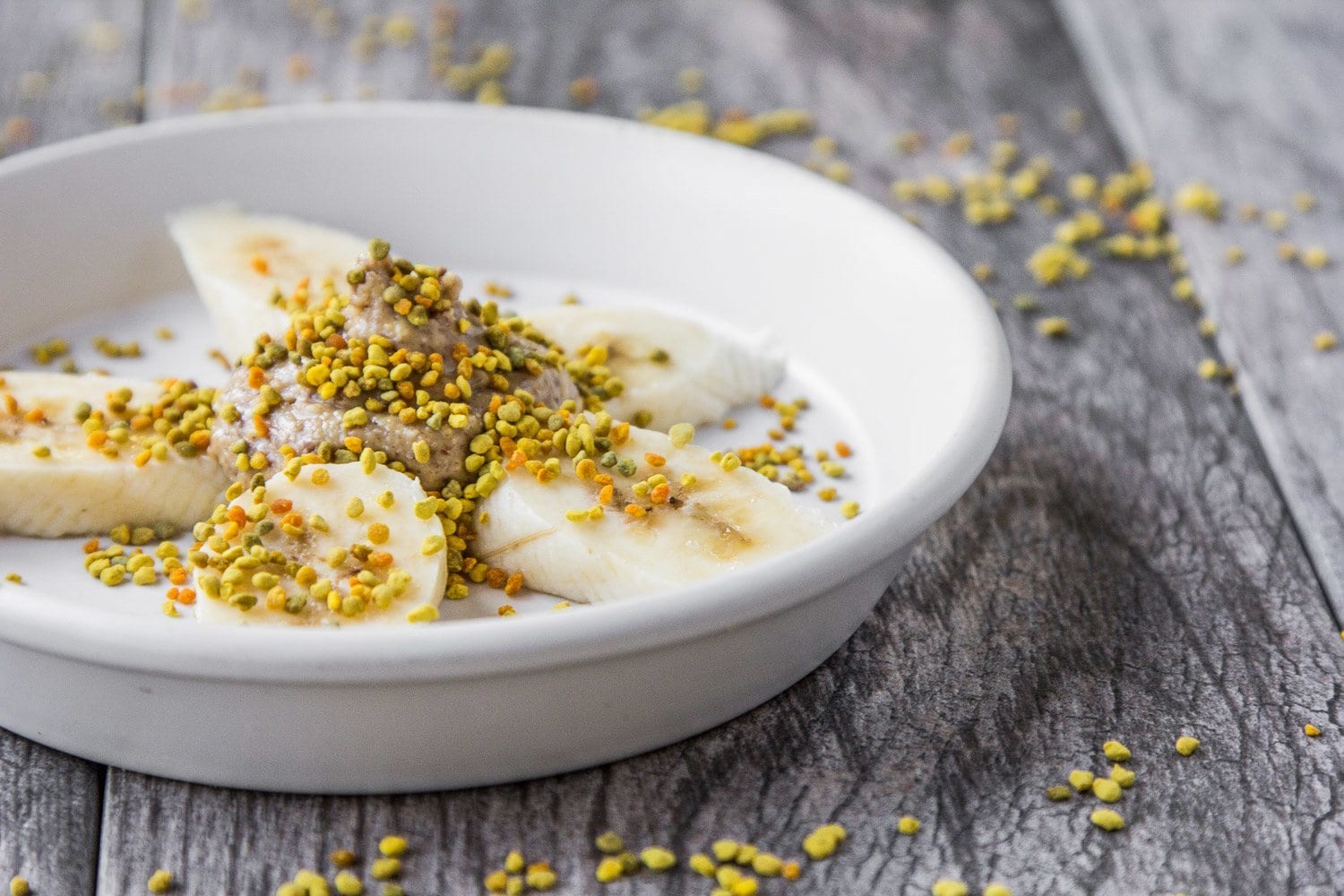 I have two favorites. One is an easier on-the-go snack and the other is super fast so that you can get going!
First is, quite simply, a zip lock baggie of mixed nuts. I either love to do an assortment of various nuts such as almonds, cashews, walnuts, seeds, and anything else in a trail mix. Or I love straight up almonds.
Having this in my purse really helps in moments of the day when I'm hungry but not quite ready for a full meal, or on the go and unable to stop for a snack. It also helps me make better food choices because I'm not starving by the time I can actually sit down and have a real meal.
To ensure you have this for your week, fill up a huge jar of your favorite nuts and keep it on your kitchen counter. Use a regular size zip lock or other favorite carrier and fill it up ¼ – ½ way, depending on how long or demanding your day will be. Snack on them whenever you need to!
My Second snack is a banana, bee pollen and nut butter. This is a super easy, quick and energizing snack. I peel one banana, slice it into several bite-sized pieces and put it on a plate. Then I sprinkle bee pollen all over it! I add a gob of nut butter on the side (I change it up between almond, peanut and sunflower butter) and spoon it onto each bite. It's so good!