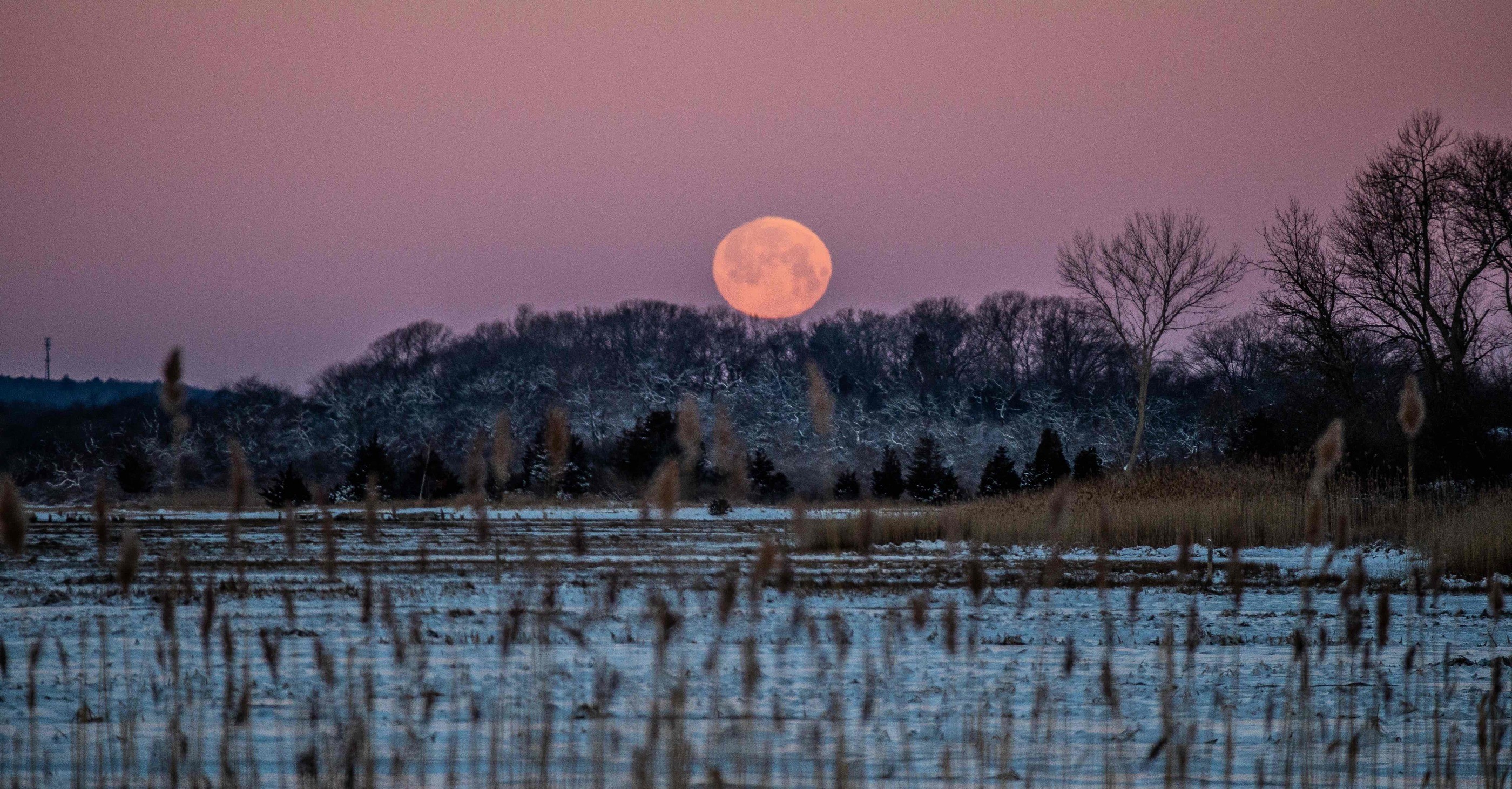 Since the beginning of time, humans have been gathering under the light of the moon to share stories and songs, to attune to the rhythms of mother nature, and to bring forth the power of the divine feminine.
There is something wildly sacred that happens when we intentionally gather during the full or new moon cycles. As the moon is the ruler of the waters and water governs our emotions, we can physically get attuned to the waters inside our bodies and consciously create a container for our emotions to be harnessed in a healing way.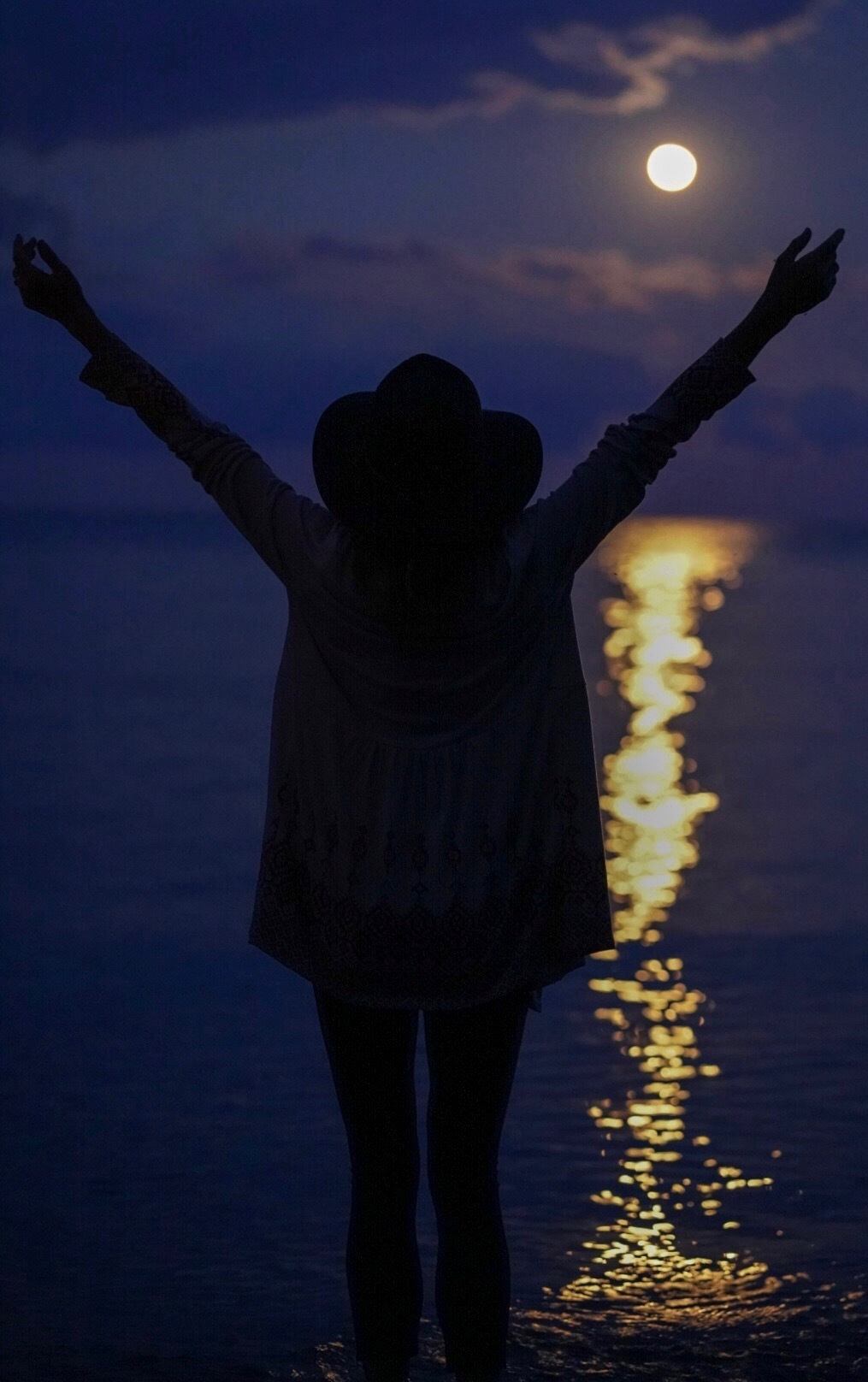 During the full moon, we are naturally more intuitive, receptive and creative. When we create opportunities to create intentional soul care rituals under the light of the full moon, we unearth a deeper listening to our present state and a call to action to empower ourselves to live our most fulfilled life.
There is a beautiful vulnerability that comes through our whole beings when we can directly and radically state what is currently moving through our emotional, spiritual, physical and mental state. When we can share with a circle of like minded beings how we really feel and what is honestly going on in our lives, we can begin to free ourselves from the charge of negativity or imbalance and begin to direct our feminine power towards light, love, and transformation.
Below is a full moon ritual that can be done in a group or by yourself. Let it be a rough guide, use your intuition, have fun planning it out, gather your people, and celebrate the divine feminine that dwells inside of you and the moon.
Full Moon Ritual
Intention: To call upon, support and align your authenticity and personal vision.
1. Gather seasonal items from nature or objects in your home that are symbolic of your evolving personal vision and authentic nature, have a candle and your journal beside you.
2. Create an altar that is inspired by nature's 4 elements:
AIR: in the East for living from your heart.

FIRE: in the South for shedding ego and old stories
.
WATER: in the West for flow, creativity to meet your shadow and work with it.
EARTH: in the North for your grounding and earthly strengths to activate your personal vision.
3. Light your candle, cleanse your space with fresh air or essential oils/incense/herbs to clear away negative energies and welcome in a meditative, sacred, and silent space.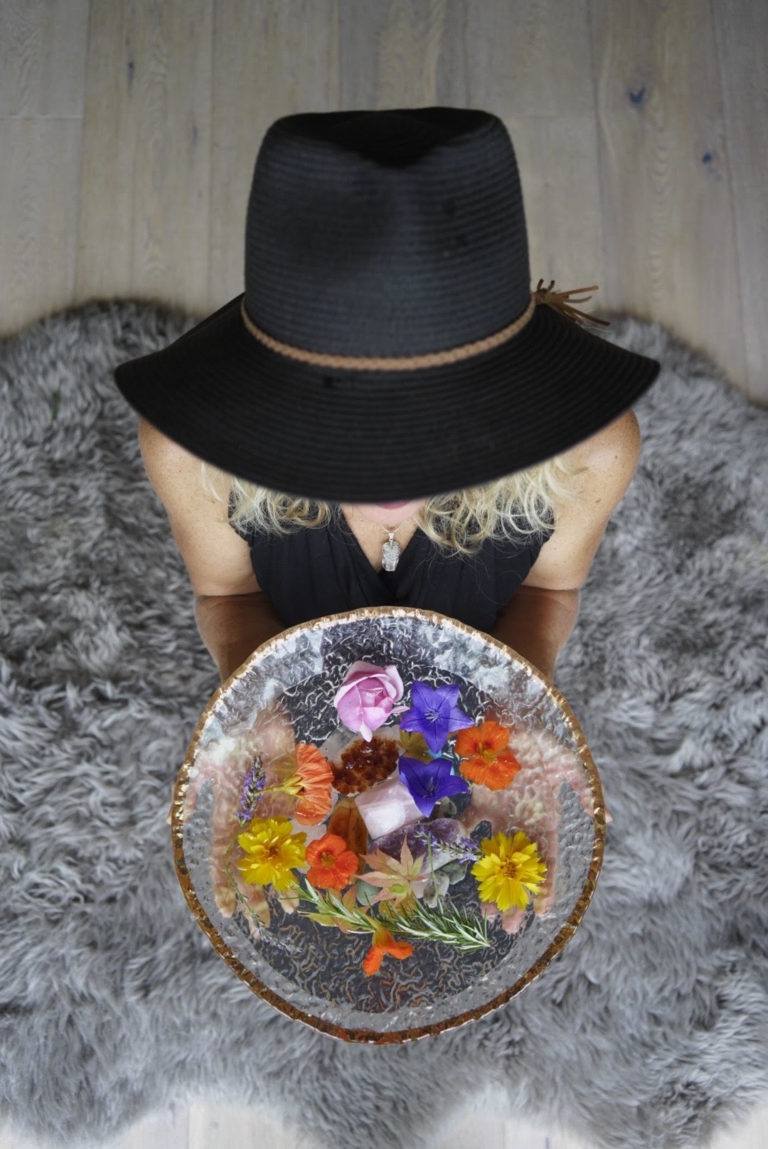 4. Connect to your breath, get soft, and surrender completely.
5. Begin to call forth your gratitudes, allow your body to become a channel of compassion and love. Allow anything you are wishing to release at this time to be expressed through the exhale. Allow yourself to inhale fully what you are inviting in during this lunation.
6. If comfortable, speak your intentions out loud. This is a powerful way to activate energy fields from both the physical and the spiritual planes.
7. Place your hands on your heart. Open your mind, body, and heart channels to receive any guidance in the form of words, visions, and feelings.
8. Come to a guiding mantra in the " I AM…….I WILL" format. (For example, « I am powerful in my Authenticity. I will trust my unique offerings and share them with the world »).
9. If you are sitting in a circle with others, each person takes a turn to share what they are releasing, what they are inviting in, and their guiding mantra.
10. Create: paint, write poetry, collage, make jewelry, bath salts, massage oils, herbal teas, etc. Being creative brings forth a grounding nature within, a feeling of connection, nourishment and inspiration to your ritual.
11. Seal In Sacred Space: Return to a quiet place within. Intentionally close the Ritual by expressing gratitudes, songs, breath and insights. Thank the Moon for her wisdom teachings this month.
"Tend to your inner self like you are tending to a garden. Observe when it's time to weed, to water, to plant and to harvest. Attune to the rhythms of the moon, and bring forth rituals that unearth your true nature. Allow the rituals to ground, inspire and activate your heart's desire." – Mara Branscombe
If you're interested in learning more about Rituals, click here to read about Mara's upcoming Spirit Counsel Mentorship Program. You'll learn how to use rituals to help you cultivate your personal vision, as well as how to recognize and release toxic thought patterns or repetitive stories in your life. Learn how to move through major life transitions with mindful, moving, and awakening practices in order to bring your personal visions and goals closer to reality.
—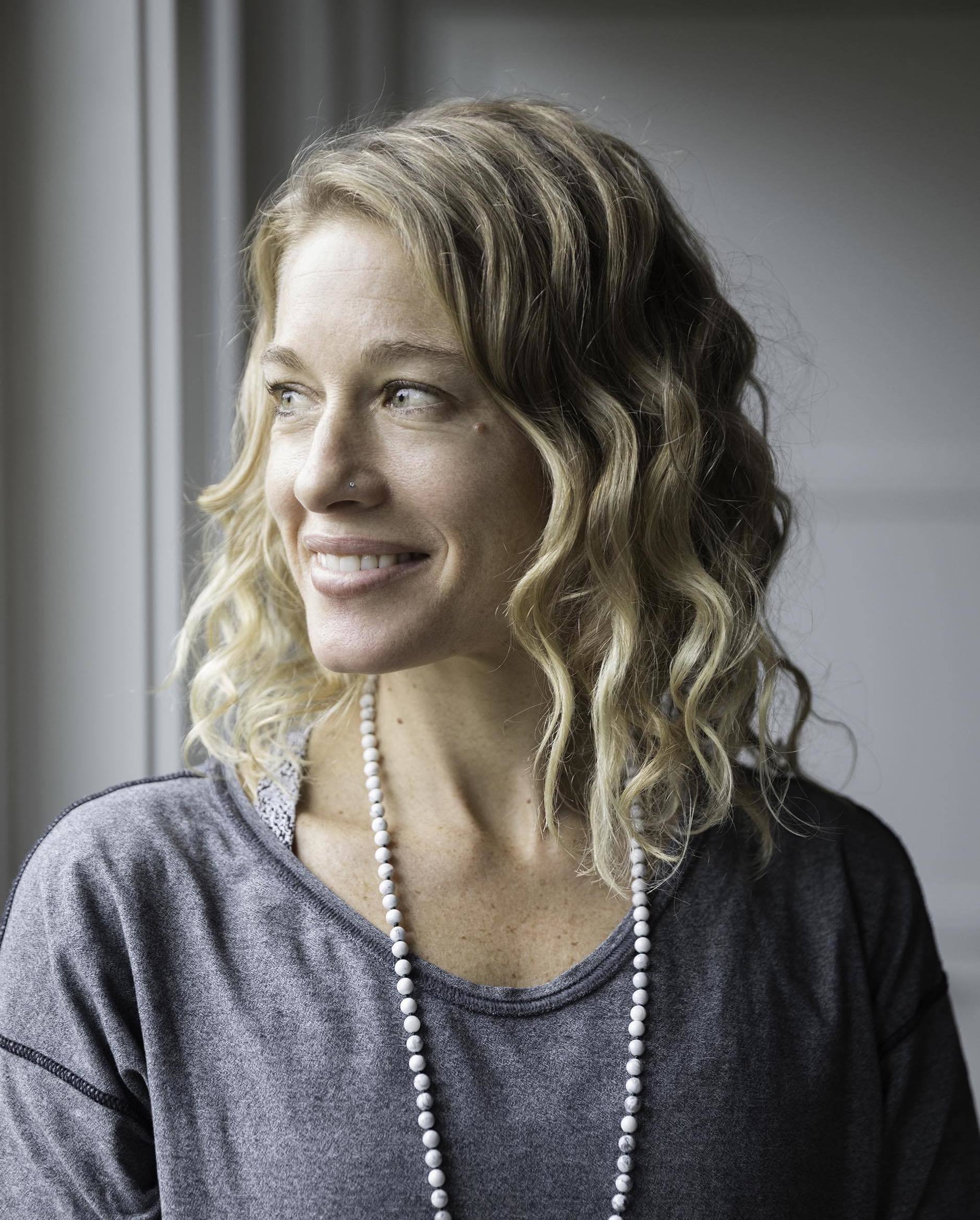 Mara Branscombe is a mother, yogi, dancer, mindfulness leader, ceremonialist and spirit coach. Mara was awakened to the potency of Hatha Yoga in India twenty years ago. She is a Mesa Carrier in the Incan Shaman lineage and offers Reiki, intuitive counseling and shamanic healing to her clients. Teaching yoga and meditation for the past twelve years, Mara weaves together her background as a dance artist, her practice in the shamanic tradition, and her twenty years of experience on her mat. Mara is a regular contributor to gaia.com/mara and her most recent online classes and articles can be viewed here.