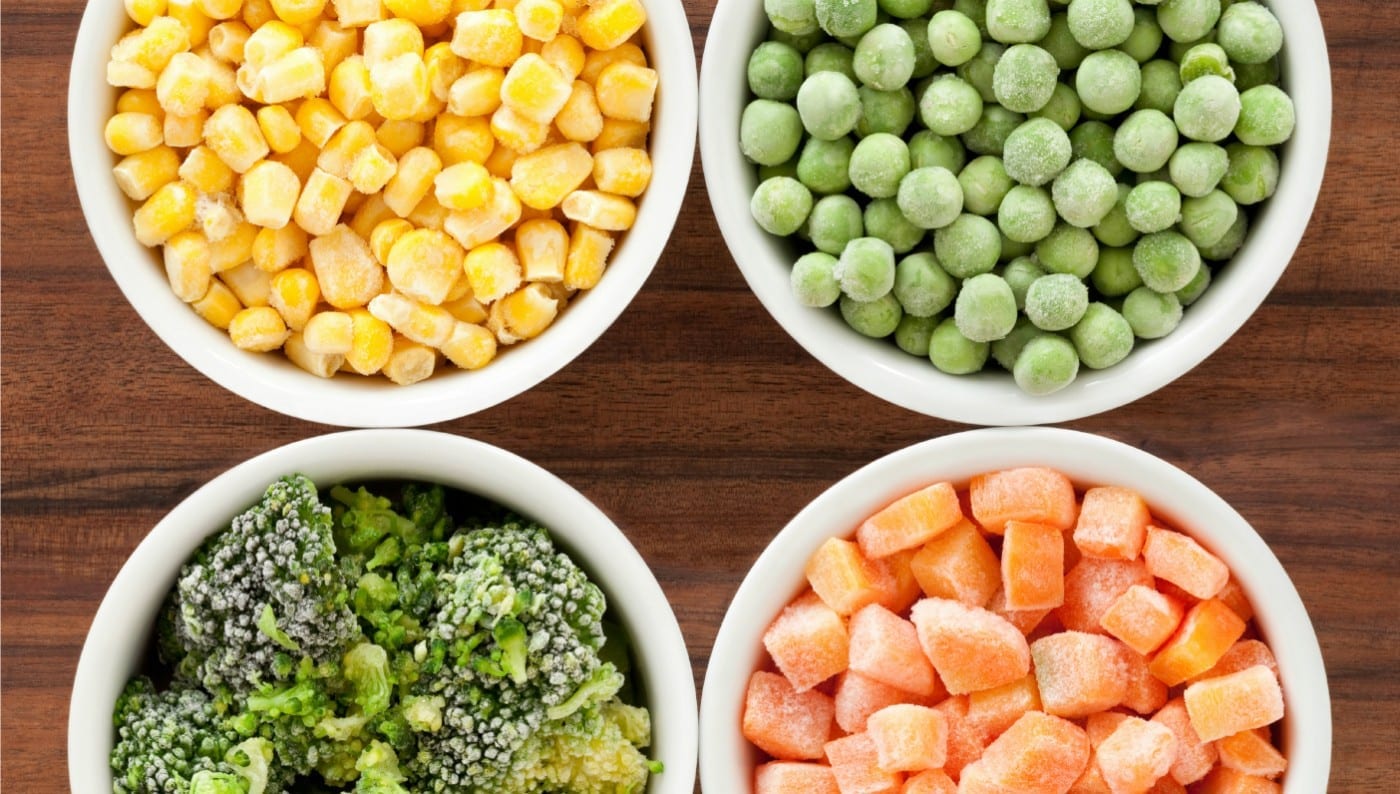 It's that special time of year again, when the weather gets chillier and nudges us indoors, when our schedules heat up with gatherings galore, and when we host our family and friends for warm, heavenly meals.
There's no denying that food is a centerpiece of the season. But the season comes at a time when finding fresh ingredients isn't always easy, and our ability to devote ourselves to lengthy preparation of home cooked meals dwindles as our calendars fill. This can be a recipe for enormous stress.
Frozen fare just may be the best solution to this food quandary. Now don't go getting your tastebuds in a twist—frozen food is healthier than other types of preserved food. Read on to learn why.
Nutritional Value
Conscious frozen food companies make a special effort to pick and flash-freeze their fruits and veggies at the peak of their ripeness. This ensures the food maintains its highest nutritional value, potentially making frozen food options even more nutrient dense than fresh foods. Why? While the nutrients of frozen food are somewhat locked in, the nutrients in fresh produce diminish during the process of storing, transporting and placing them on supermarket shelves (though eventually frozen foods will also begin to lose nutritional value).
Several studies reinforce the claim that frozen foods can contain more nutrients than their fresh counterparts, proving that serving up nutrient-rich frozen food during the holiday may very well be another way to give your family and friends some extra love.
Convenience
The holiday season means many of us get busy giving of ourselves, making self-care even more important than usual. Minimizing cooking time could be an important part of that self-care regimen, and grabbing frozen food options may be the best way to do that.
Plus, if you make the right frozen food choices, there'll be no need to feel bad about not tying yourself down in the kitchen for your loved ones. Frozen food now comes in varieties that are GMO-free, organic, preservative-free, hormone-free and ethically-sourced. This means you can actually conserve your energy while feeding yourself and your family mindfully and healthily.
Minimizing Waste
Unfortunately, the holidays can also be a time of overindulgence and wastefulness as consumerism shoots through the roof. As a matter of fact, information from the EPA shows that household waste increases by 25 percent between Thanksgiving and New Year's Day, including food waste.
It's common practice to fill the kitchen with extra food during the holidays. But, food spoilage from perishables we put in the fridge but don't use and the dizzying amount of leftovers we throw away, are big parts of the holiday food waste problem.
Frozen food can be part of the antidote. Frozen veggies, for instance, can be used bit by bit as needed, instead of sitting in the fridge while they wither away. To top it off, some frozen foods even come in eco-friendly packaging, which adds another layer of positivity to the quest for minimizing waste.
With a little research you'll find that frozen food choices have expanded to include health-conscious options, with everything from gluten-free meals, to cage-free meats, vegan choices and more. Once you've found the right brand that supports your nutritional needs and lifestyle choices, frozen food can be good for your body, ease your mind of senseless stress, reduce your environmental footprint and allow you to be just a bit happier during the holidays and throughout the rest of the year too.
Written by Kinisha Correia for Luvo
In partnership with Luvo
Luvo is a revolutionary frozen food company that offers great tasting, nutritious fare made from the highest quality ingredients. The company seeks to change the way North America eats by removing the barriers to eating well. Good food sparks change.