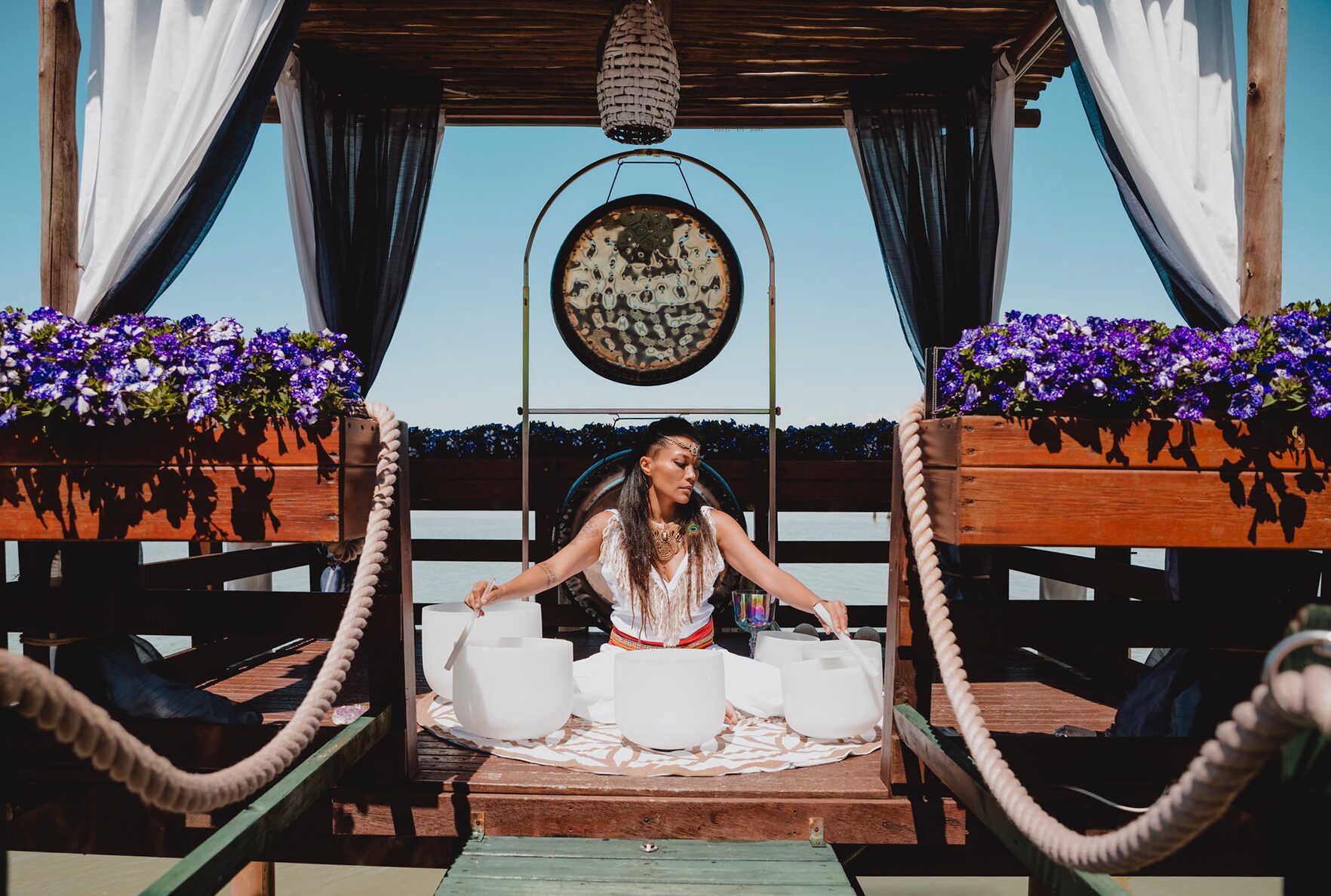 Throughout history, the power of ritual has been integral to both ancient and modern civilizations. From high holidays to vision quests, tea ceremonies, moon gatherings, honoring the wheel of the year, and birth and death rituals—humanity has experienced the deepening of self, community, and spiritual awakening through the power of ritual. 
A ritual is anything done with intention. It could be as simple as calling forward your gratitude upon waking, lighting a candle at mealtime, or talking a silent walk through the park to clear your mind. It could be more elaborate and organized: a blessing way for a mother to be, a coming-of-age ceremony for a teenager, a celebration of life ritual for a loved one passed. When we activate intentional rituals, we track sacred life passages, and honour the depths in which the ordinary and sacred realms co-exist.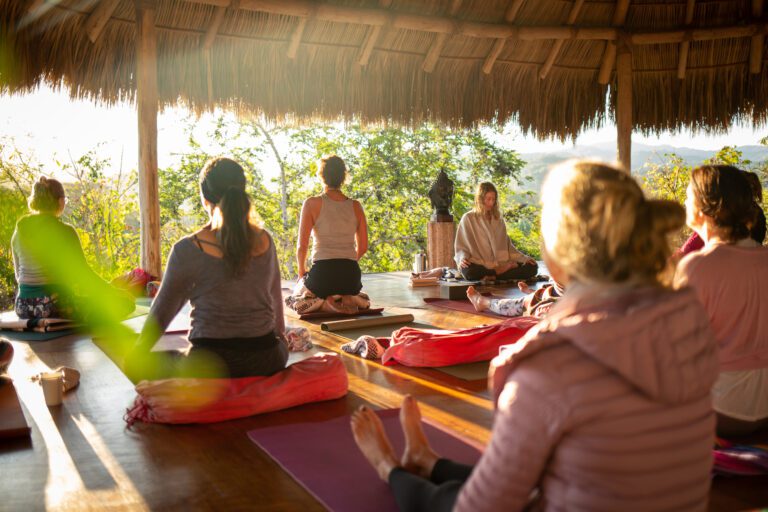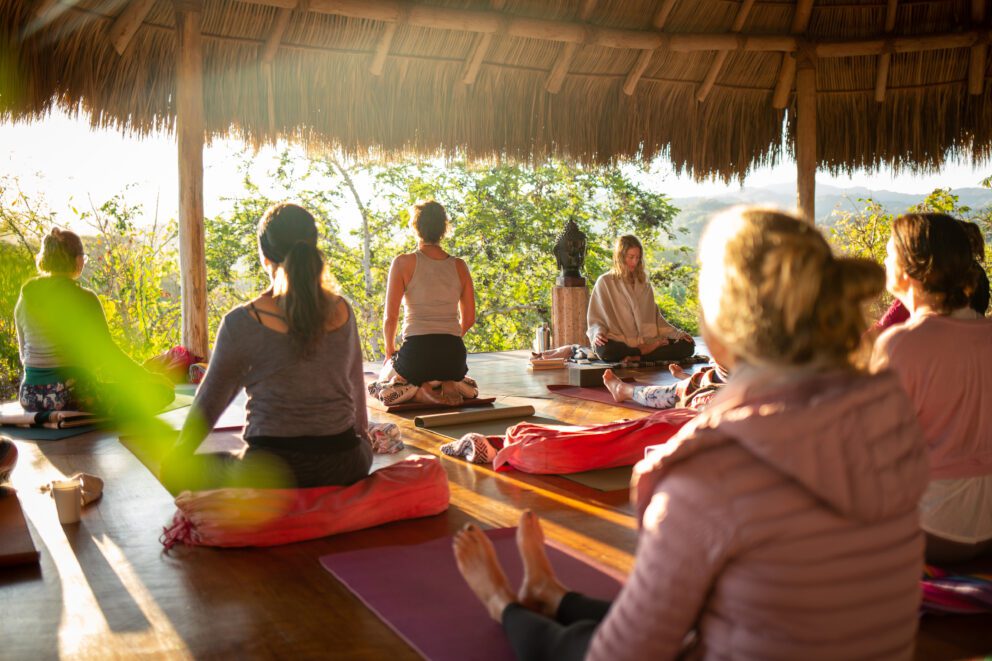 Answering the call to ignite a life steeped in positivity and possibility is to discover the daily rhythms and rituals that generate a balanced mind-body state. Our fixation on the daily dramas and chaos of life no longer rules us. Ritualizing our healthy habits becomes soul nectar for the modern times. Our perspective shifts more readily, we let go of the small stuff, and discover the practices that anchor us to our highest self—no matter what life throws our way. When we commit to soul care, a personal sanctuary awakens, reminding us of the vastness and beauty of this one, precious existence.
When we begin to self-guide our rituals, we unearth a primal and instinctual rhythm that nourishes the frequency of who we are becoming. There is a sublime satisfaction that comes from consciously engaging in our healthy habits. We feel whole, connected, and intuitive—and this is the gift that weaving daily rituals into your life brings forward. 
The state of our mind distinguishes everyday habits from intentional rituals.  If we arrive at the yoga studio or the gym in a constant state of overwhelm, stress, and distraction, then this becomes our experience.  To welcome in a present, ritualistic state of mind, we must first clear the channels of intensity before we can access a flow state.  
Try this simple 2-minute ritual "Clearing Your Energy Field" to support your daily transitions.  Before you step onto your yoga mat for example, visualize taking off a coat or a layer that represents what you were doing prior. So: work life, family life, and the multi-tasking mind dissolves and you step onto your mat clear of those roles and responsibilities.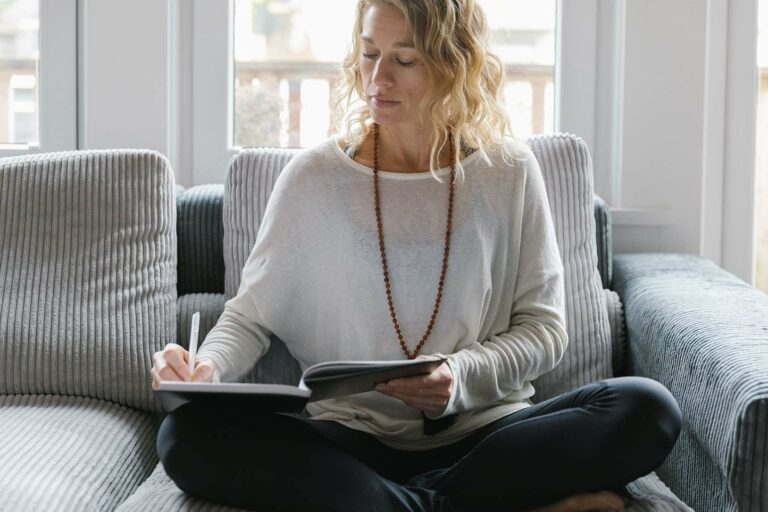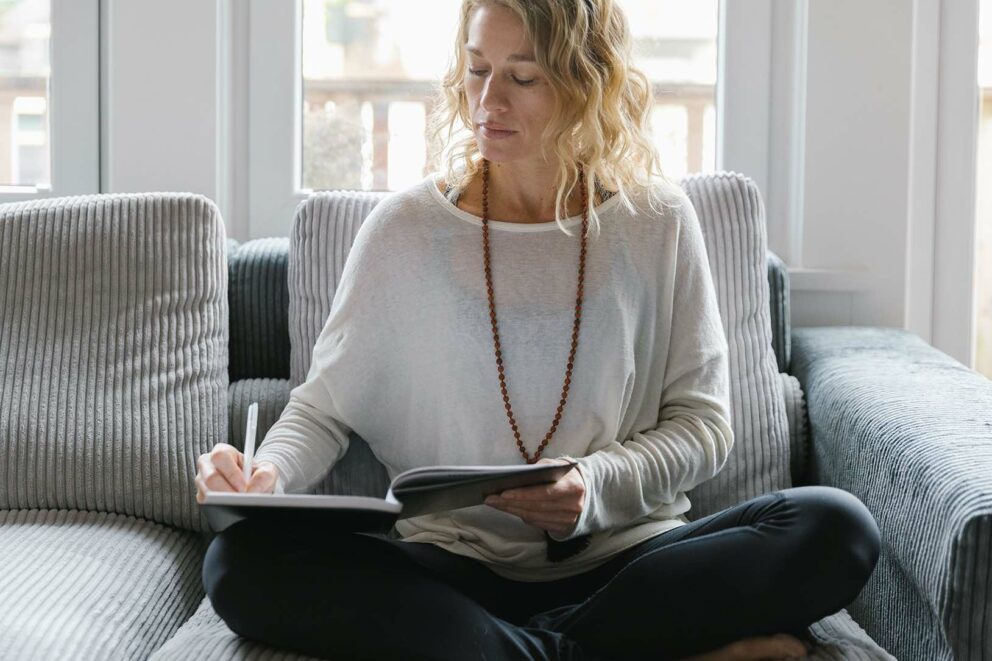 Utilizing this power of presence inherent in our daily rituals builds resilience and a greater capacity to stimulate mind-body connectivity. We generate a sense of calm, find clarity in our thoughts, words, and actions. We can more readily observe when we are acting out of toxic habitual patterns, and naturally reroute towards a state of grace and ease because we have built up our mindfulness muscles.  To welcome a sense of reverence and ritual into your home, work, and relationships is one of the most life-giving services you can offer to yourself and the world. 
When ritual becomes embodied in a rhythmic way, glimmers of the sacred naturally reflect the riches of life's experience. From land to sea, sun to moon, and light to dark: we find depth in opposition, and naturally attune to a range of perspectives. Our consciousness shifts through the ceremonial life-gate, we discover our true desires, name our boundaries, and connect to our higher self. We slow down, listen more deeply, and align with what matters most. We nourish our natural quest to engage in our bona fide calling while observing our life through the lens of wonder, awe, and compassionate inquiry. Indeed, the power of ritual is soul fuel for the times. 
10 Soul Care Rituals to Activate Intuition, Self-Love, and Joy
 Upon waking call forth 3 or more items for a gratitude list;

 Light a candle, give thanks for another day, call forward a "I am_____, I will____" statement;

 Move your body + connect to your breath consciously as least once a day;

 Practice intentional acts of kindness + compassion;

 Spend time in nature to reset your nervous system—and turn your device off;

 Journal your negative or limiting thoughts, liberate yourself by connecting to the positive;

 Forgive yourself so you can be forgiving to others;

 Honor the full and new moon through nourishing, creative, and grounding practices;

 Light a candle at dinner time, offer gratitude's to the food and farmers that sustain us;

 Turn your devices off 30 minutes before bed, drink relaxing tea, and massage lavender on the soles of your feet and your temples, consciously release unfinished work.
 —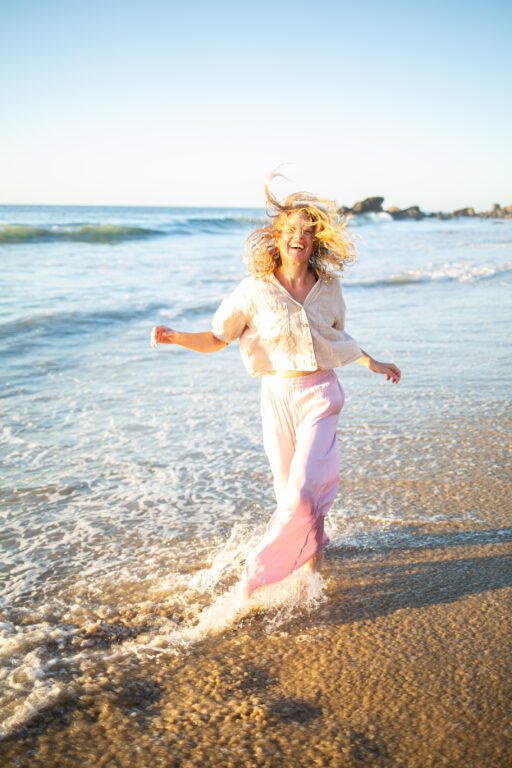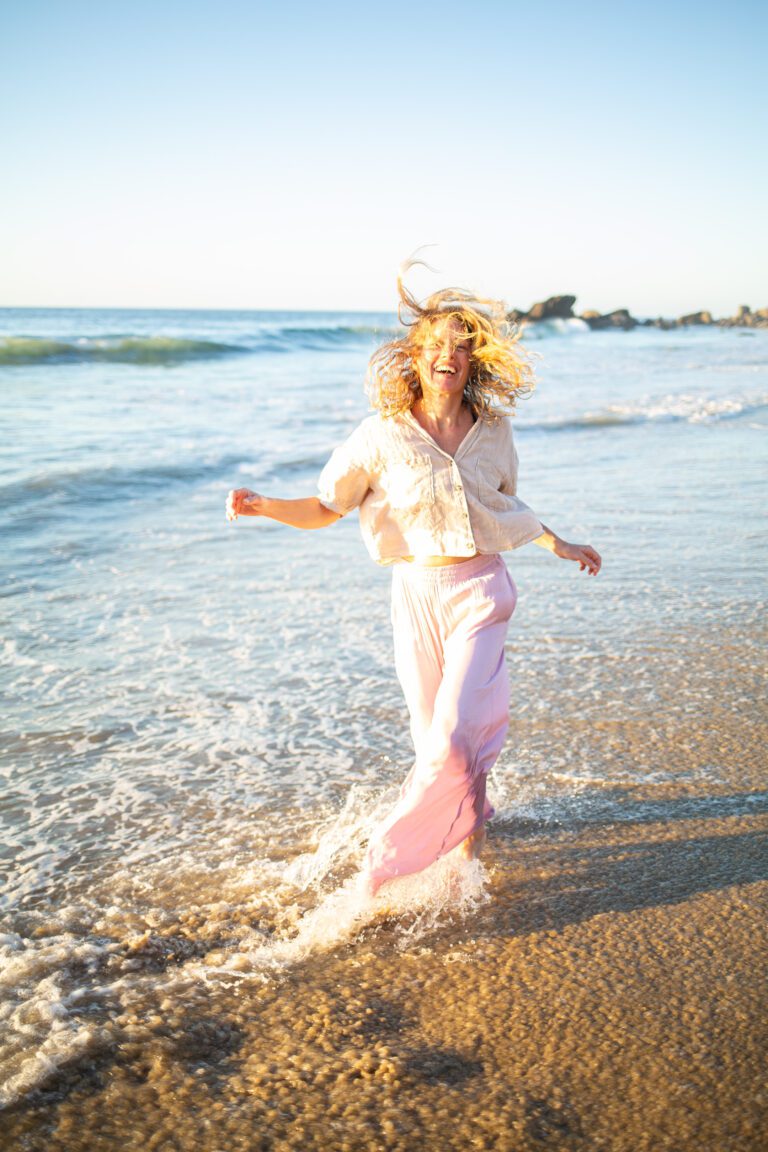 Mara Branscombe is a mother, writer, yogi, artist, teacher, mindfulness leader, ceremonialist and spiritual coach. She is passionate about weaving the art of mindfulness, self-care, creativity, mind–body practices, and earth-based rituals into her life and work, and she has been leading community ceremony since 2000.
An adventurous spirit, Mara has sailed across the Atlantic Ocean, trekked across the Himalayas, studied yoga in India, planted trees in Canada's north, lived off the grid in a remote cabin in the woods, worked as a Waldorf (Steiner School) teacher, and then found her passion for dance and choreography. All the while yoga, meditation, mysticism, and ritual have been at the heart of Mara's journey. Her trainings in the Incan Shaman lineage and the Pagan tradition have greatly inspired her life's work of earth-based, ceremonial, intentional, and heart-centered living and loving.