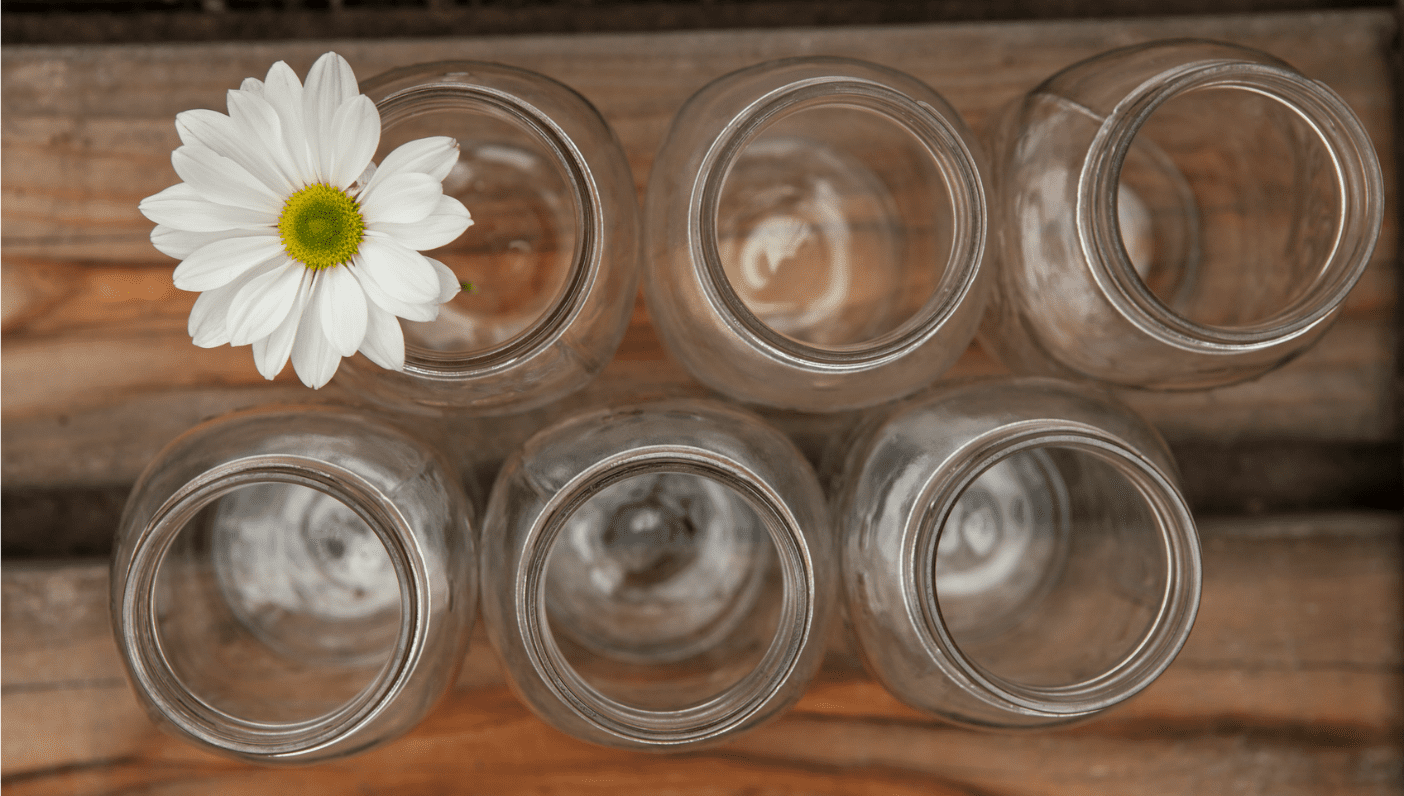 Lauren Singer is a Wanderlust presenter and sustainability expert. Want more Zero Waste tips? Click here for more information. 
---
DIY Household Cleaner
Ingredients:
32 oz organic white vinegar packaged in glass
Organic essential oils of lemongrass or grapefruit
Spray bottle, ppreferably a glass bottle with a spray top so you can see what is going into it
Metal funnel
Water
Combine vinegar and essential oils into jar. Mix well. You can add this to a spray bottle for easier cleaning. 

Lip Balm
Ingredients:
Metal tins to put it in
Double boiler
Spatula
3 tbsp of beeswax
2 tbsp coconut oil
2 tbsp shea butter
20–30 drops organic essential oil of peppermint, lemon
Organic beet root powder (if you can find it)
Metal spoon
Melt ingredients together in double boiler. Add essential oil and coloring, put into container, let cool.

Organic Vegan Deodorant
Ingredients:
1 tbsp shea butter
1 tbsp coconut oil
2 tbsps arrowroot powder
1 tbsp baking soda
Double boiler
Spatula
4 oz mason jar to put finished product in
Bowls to put each of the ingredients in
Melt ingredients over a double boiler. Add in any desired essential oils if you want to add fragrance to the deodorant. Pour mixture into a four ounce mason jar, and apply directly to armpits using clean fingers.
Body Lotion
Ingredients:
1/4 cup cocoa butter
1/4 cup shea butter
1/4 cup coconut oil
Sweet almond oil
Double boiler
Bowl for each of the ingredients
Spatula
Large jar or bowl to put finished product in
Hand mixer
Refrigeration
Combine shea butter, coconut oil, sweet almond oil, and cocoa butter (you can use mango butter if you don't like cocoa butter's chocolatey scent, or double-up on your shea butter). Melt over a double boiler. Let slightly harden in the refrigerator. Add about 20 drops of an essential oil for scent. Whip with hand mixer to reach a whipped cream like-consistency. Place in a mason jar and keep in a cool, dry place. If it starts to settle, place in the refrigerator and then re-whip it.
Massage Oil
Ingredients:
Sweet almond oil
Jojoba oil
Grapeseed oil
Organic essential oil of lemon, peppermint, rose
Glass bottle to put it in
Funnel
Combine ingredients in a jar, add oils as desired. 

—
Lauren Singer is author of the Zero Waste blog Trash is for Tossers and founder of organic cleaning product company The Simply Co. An Environmental Studies graduate from NYU and former Sustainability Manager at the NYC Department of Environmental Protection, the amount of trash that she has produced over the past three years can fit inside of a 16 oz mason jar. Her work has been profiled by New York Magazine, MSNBC, NBC, AOL, Vogue, CNN, Yahoo, Fox Business, BBC, and NPR among others.