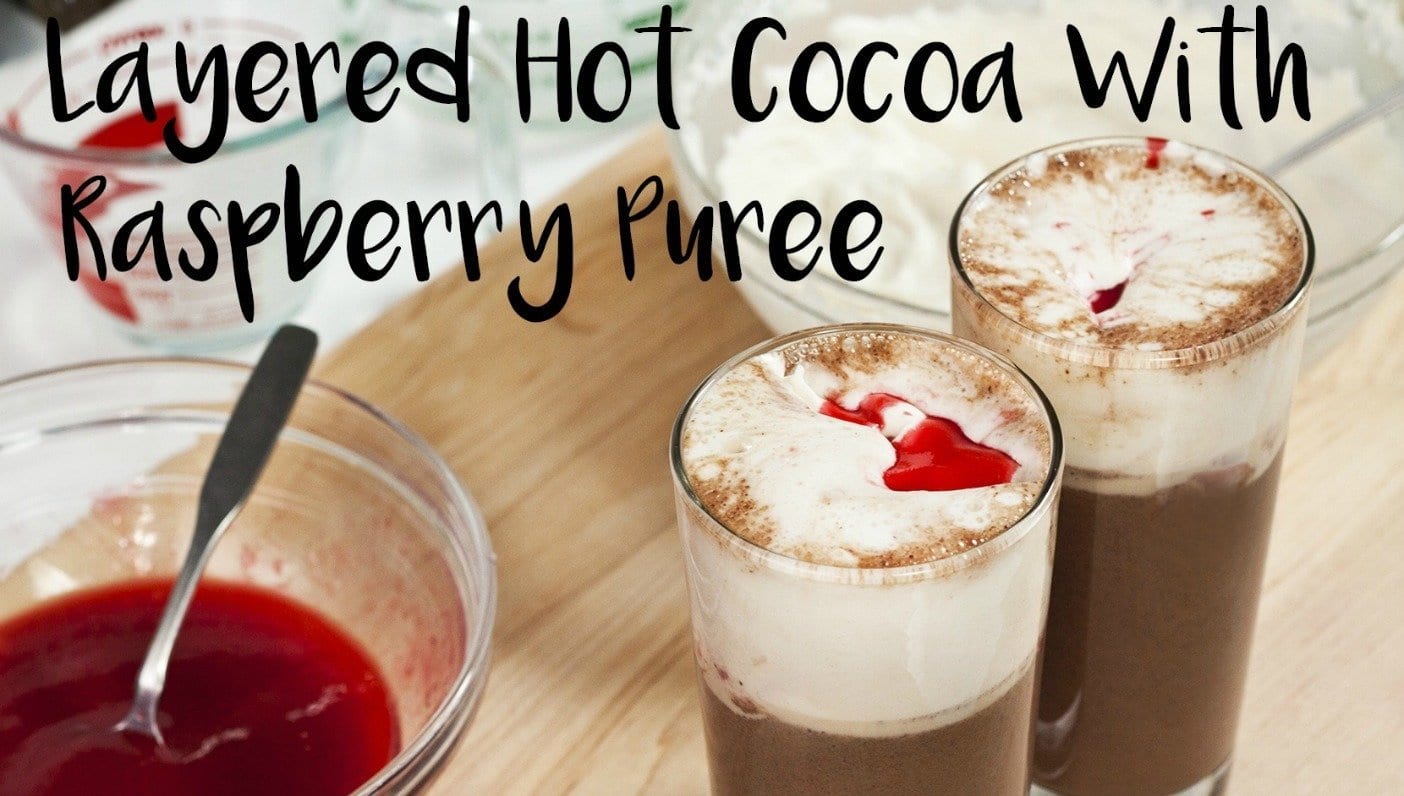 This recipe is part of a Wanderlust TV series, Play With Your Food.
---
Serves 4
Raspberry purée:
6 ounces raspberries
¼ cup granulated sugar
2 tablespoons freshly squeezed lemon juice
Whipped cream:
1 cup heavy cream
2 tablespoons confectioners' sugar
1 teaspoon pure vanilla extract
Hot cocoa:
1½ cups whole milk
½ cup heavy cream
6 ounces bittersweet or semisweet chocolate, chopped
2 tablespoons brown sugar
First, make the raspberry purée: In a saucepan, combine the raspberries, sugar, and lemon juice. Bring to a simmer over high heat, stirring to dissolve the sugar. Once all the sugar has dissolved, transfer the mixture to a blender or food processor and blend until smooth. Strain through a fine-mesh sieve and let cool.
Next, to make the whipped cream, simply whisk the heavy cream, confectioners' sugar, and vanilla extract together until soft peaks form.
Then, make the hot cocoa: In a saucepan, combine the milk, cream, chocolate, and sugar. Bring to a simmer over medium-high heat, stirring until the sugar has dissolved, the chocolate has melted, and the mixture has thickened slightly.
To serve, divide the hot cocoa among tall glasses. Spoon in a thick layer of whipped cream, then drizzle a final layer of raspberry purée. Serve with a long spoon.
—
Maria Zizka is a Berkeley-born food writer, cookbook collaborator, and recipe developer. Most recently she co-authored the forthcoming Sqirl cookbook, Everything I Want to Eat, which will be published by Abrams in fall 2016. She is currently working with Elisabeth Prueitt and Chad Robertson of Tartine Bakery.
Save