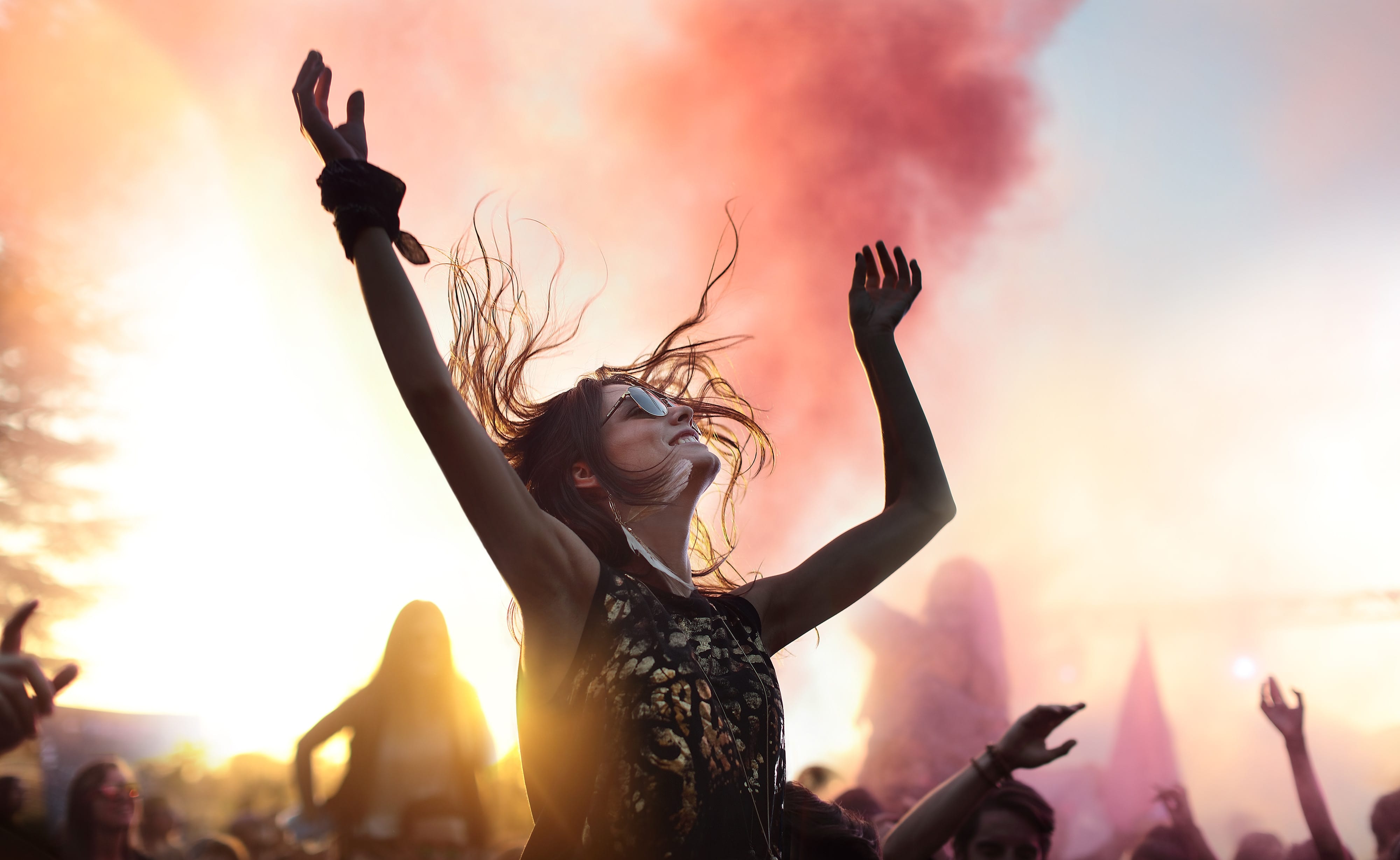 Photo by David Calderon
"If you find freedom in the body, then the heart and mind follow," says Lucia Horan. She and her partner, Douglas Drummond, are teachers of the 5Rhythms®–a combination of structured and interpretative dance practiced by thousands of people around the world who have found deep physical, emotional and spiritual benefit within its teachings.
The 5Rhythms was developed by Gabrielle Roth in the 1970s who studied philosophy and movement from shamanism to eastern traditions. Among the millions of rhythms that exist, Roth highlighted five in particular, that, together, created a meditative and transformational experience. The movements are labeled Flowing, Staccato, Chaos, Lyrical and Stillness®, and they correspond to states of being.
The effect of moving "through the wave," as the sequence is called, is entirely individual as dancers are free to express their own movements, in what Douglas describes as "an open container." Lucia, who grew up dancing the 5Rhythms, says the dance has given her a sense of ease, and ultimately of liberation.
"We often live with very rigid constructs and beliefs to which we try and conform, but when we dance we have the opportunity to see this rigidness in our bodies and step out of it. We notice the way our arms are stuck by our sides, or the way we have a position that feels 'safe' to us," she says.
« The safe space that the room and dance create allows you to explore parts of yourself you've kept hidden away » – Douglas Drummond
By moving the body into new positions, we begin to shift perspectives. Lucia says she sees students who arrive feeling stuck or fearful and leave feeling connected and virtually stress-free.
Douglas, who has been dancing the 5Rhythms since his late teens, credits the practice with helping him overcome shyness.
"When I first came to a class, I was blown away by seeing people so free. The safe space that the room and dance create allows you to explore parts of yourself you've kept hidden away," he mentions. Douglas says practicing the 5Rhythms has also helped him navigate his life off of the dance floor with greater ease. "If I find myself getting caught up in my own process, I remember the feeling in my body of Flowing, and then I see how my mind might become more fluid, for example. While the Lyrical state teaches me to see how effortless I can be in my life, and Stillness helps me explore my relationship with the unknown."
Lucia and Douglas teach two forms of the 5Rhythms: 90-minute classes and longer workshops. In drop-in classes, students are taken through a warm-up, and introduced to a theme for the class, and to some movements. With curated music, students are then guided through the wave where they can explore the movements and 5Rhythms on their own, with partners and in a group. Workshops and retreats allow for more in-depth study of the philosophy of Roth's work, and to dive into the dance as a means of personal exploration.
« With practice we begin to experience ourselves as energy in motion » – Lucia Horan
"How deep we want to go depends on us, but the dance offers us an opportunity to get in touch with this internal landscape," says Lucia. "So often we are wrapped up in life, avoiding going inside to listen or to feel. With practice we begin to experience ourselves as energy in motion. We begin to see the constant change that is happening in the world, and to which we belong." When that alignment occurs during the dance–of feeling part of the whole, or entering a trance—students can experience a release of emotion or stress, which can bring greater clarity or a sense of well-being.
For couples dancing together, issues that may have been kept beneath the surface can arise, and the practice can be a place to allow that healing to take place. Lucia says it is impossible to repress emotion and to disguise it while dancing.
"Anything unresolved appears and invites itself to be resolved," Lucia says, elaborating that it is impossible to repress and disguise emotion while dancing. She adds that the dancing can help partners become more engaged in their relationship, as well as more excited and also honest with one another. Doug says practicing the 5Rhythms has taught him how to give unconditionally and how to surrender.
"Dancing with a partner you learn when to let go, when to step aside, and it helps you reach a place of deep cherishing and gratitude for one another—again which can be taken off the dance floor and into the day-to-day of a relationship," he says.
That's the key to the 5Rhythms, adds Lucia—to create a life of more ease and space and appreciation.
"Through the dance we learn to be effortless within our daily struggles, to switch rhythms when things change, and live in appreciation for the small things. The dance is really just a metaphor for life," she says. « How we respond in the dance is essentially practice for how we will respond when the music stops. »
For more information, visit Lucia's website, 5Rhythms, and 5Rhythms Hawaii. 
—
Helen Avery is a senior writer for Wanderlust Media, and journalist, yoga teacher, and minister. She heads up spirituality and myth for Astronomy group, Slooh, and teaches Eastern wisdom for Awakening Together. You can find out more about her on her website, Life as Love.