Le seul triathlon du bienêtre au monde
Wanderlust 108 consiste à pratiquer trois activités, soit la course, le yoga et la méditation, à votre parc local préféré. C'est une célébration de l'entraide, une occasion de s'enraciner afin de mieux s'élever.
5 km
Cette course de plus ou moins 5 km est la vôtre. Courez, marchez, sautillez, flânez, allez à votre rythme. Ce qui compte, c'est de se rendre au fil d'arrivée.
YOGA
75 minutes de yoga dynamique avec la musique d'un DJ? C'est la façon Wanderlust. Que ce soit votre première ou votre 500e fois sur votre tapis, vous trouverez votre rythme.
Méditation
Tout le monde assis. Notre séance de méditation guidée de 25 minutes vous libérera l'esprit, relaxera votre corps et conclura votre triathlon du bien-être.
À quoi s'attendre
Come together for fun-filled and challenging day for your mind, body, and spirit.
Joignezvous au mouvement du bienêtre
Joignezvous au mouvement du bienêtre
Un événement pour tous
Amenez vos amis
Réservez une activité
Dégustez et magasinez
7:30 AM - 9:00 AM
7:30 AM - 9:00 AM
Check In, Drop Your Bag & Grab Coffee
9:00 AM - 10:30 AM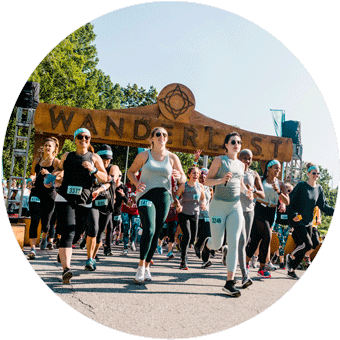 9:00 AM - 10:30 AM
5K Run (or walk): Triathlon Part 1 - Fueled by adidas
11:00 AM - 12:30 PM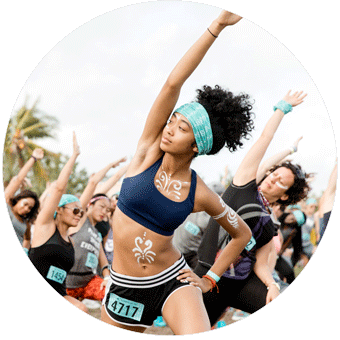 11:00 AM - 12:30 PM
Yoga: Triathlon Part 2
12:30 PM - 1:00 PM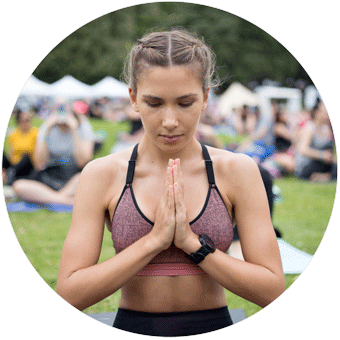 12:30 PM - 1:00 PM
Meditation: Triathlon Part 3
1:00 PM - 3:00 PM
1:00 PM - 3:00 PM
Grab Lunch, Head to Your Scheduled Activity, or Chill
3:00 PM - 3:30 PM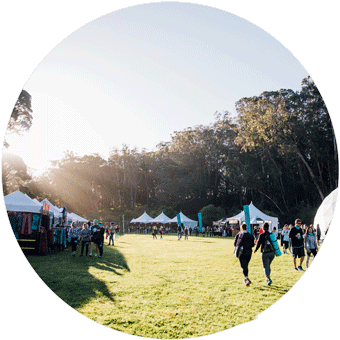 3:00 PM - 3:30 PM
But Wait ... There's More