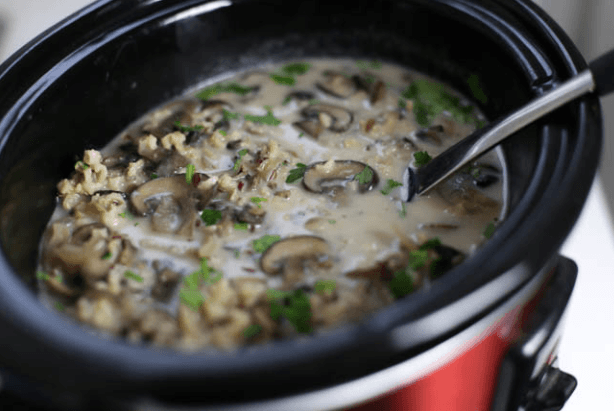 This is an easy, healthy, and incredibly filling dinner that takes minimal effort. Great for one of those evenings that you get home from a long day and just want to relax and let dinner cook itself… Or after a grueling yoga class 🙂 If you'd like an easy go-to meal for the rest of the week, double the recipe and have awesome stew to add over rice or a bed of greens!
Ingredients
1 tablespoon olive oil
1 1/2 cups diced white onion
1/2 pound baby bella mushrooms, sliced
1 ounce dried porcini mushrooms, chopped
2 carrots
1 cup black lentils
1 cup wild rice
1 tablespoon chopped fresh sage leaves
4 sprigs of fresh thyme
3 sprigs of fresh rosemary, plus 1 sprig for garnish
7 cups vegetable broth (organic veggie or mushroom stock recommended)
3 cups water
2 teaspoons salt
1 teaspoon freshly ground black pepper
To make the stew:
In a small pan, heat the oil over medium heat. Add carrots, cook for 2 minutes.
Add the onions and baby bella mushrooms and cook for 3–5 minutes until the onions have become translucent and the mushrooms reduced in size.
Place the onion-mushroom mix in a 4-quart slow cooker, along with the dried porcinini mushrooms, lentils, rice, sage, thyme, and rosemary. Toss the ingredients together and then cover with the vegetable broth and water.
Cover with the lid and cook for 7-8 hours on high, stirring occasionally.
Before serving, stir in the salt and pepper and pick out thyme and rosemary stems if possible.
Note: If you don't have a slow cooker, cook lentils and rice each separately in stock pots using vegetable broth. Add to pan with cooked mushrooms and onions, let all come together over low/ medium heat. Add broth to desired texture.
—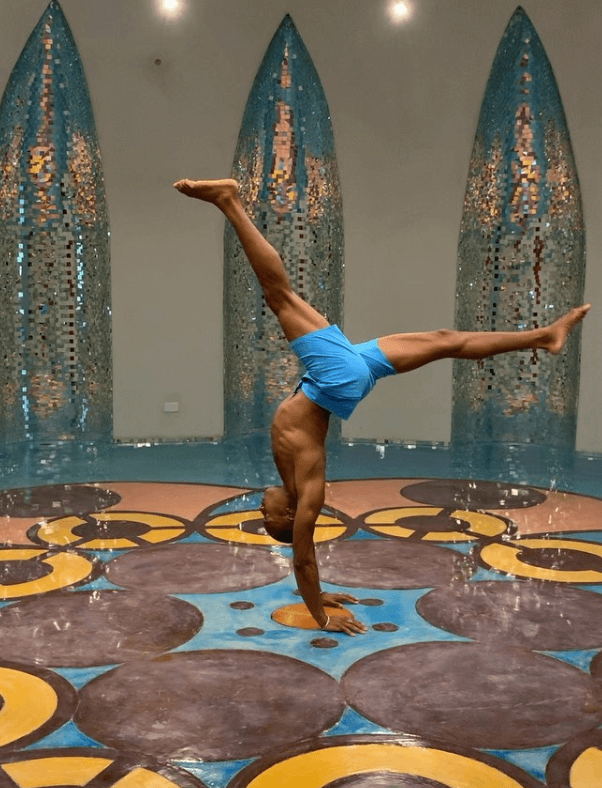 Andrew Sealy is a connection catalyst, a yoga artist, and a movement creator. His days are spent traveling to find adventure, practicing to cultivate growth, and constantly absorbing wisdom to creating new experiences that he shares with love, to friends around the world. Through the unique practice of Yoga and mindful living, Andrew embodies progressive knowledge while positively influencing and empowering his students. Andrew's teachings aim to answer the question: How can we adapt to create and evolve to sustain? Follow Andrew around the globe on Instagram and Facebook.
It's time to live your "wellest." That's what we've always done in this magical, sun-kissed oasis. Since the days of the earliest Native American settlers, we've created a destination for wellness. Besides our legendary hot springs, there are more than 1,000 miles of breathtaking trails for epic hikes, ancient waterfalls and light-filled spas surrounded by whispering palms. Whatever brings you joy, you'll find it here. Greater Palm Springs: nine resort cities, one "wellest" oasis.