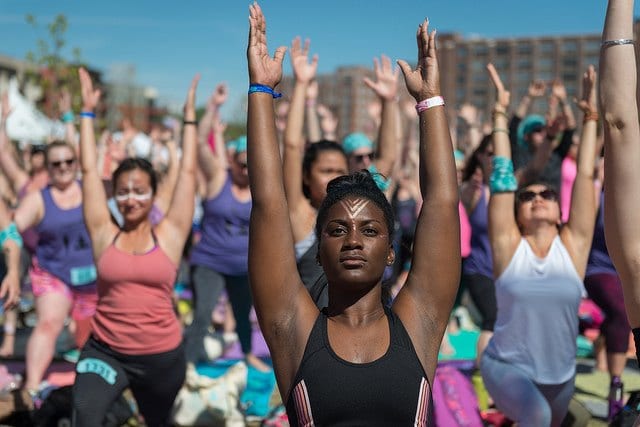 Photo by Leah Overstreet
Have you joined us in the past for the Atlanta 108? We've got great news for you—your best day ever just got better. This year, experience our inaugural 2-day Festival in Atlanta. Featuring the teachers, classes, community, and magic that made Wanderlust the premiere yoga event in the world… Right in your backyard. Grab a friend, or 10, and get ready for the experience of a lifetime.
Not sure what we mean by a 2-day Festival? Let's break it down:
Wander your way! Purchase a 2-day pass, a 1-day pass, or a community ticket. Community tickets are just $1.08—the proceeds from which are donated to (RED).
The Community Area will feature some of your favorite local teachers and studios.
With a 2-day pass or a 1-day pass, schedule up to three (3) activities per day, plus a Speakeasy (just like our traditional 4-day Festivals!)
With any type of ticket, you can purchase classes a la carte for $26.08 ($25 plus a $1.08 donation to (RED)) each, either online or day-of.
Activities? Choose from boutique fitness like HIIT, celestial soundbaths, and cutting-edge mindful lectures… And, of course, yoga taught by your favorite teachers from around the country.
Who are those favorite teachers, you ask? Dr. Chelsea Jackson Roberts, Dana Flynn, Octavia Raheem, Faith Hunter, Kathryn Budig, Light Watkins, Lama Rod Owens, and Derek Cook, for starters.
Ready to join us? Click here to buy tickets.
Still need convincing that you need this in your life? These photos below have been culled from our past 108 events to get you excited. We are SO. EXCITED. to come back to Atlanta. See you in the park!
---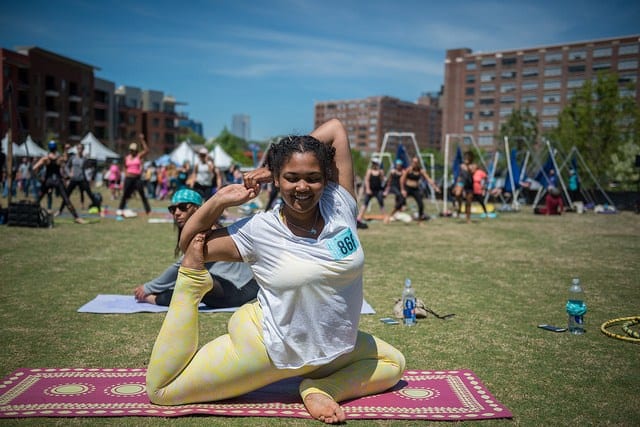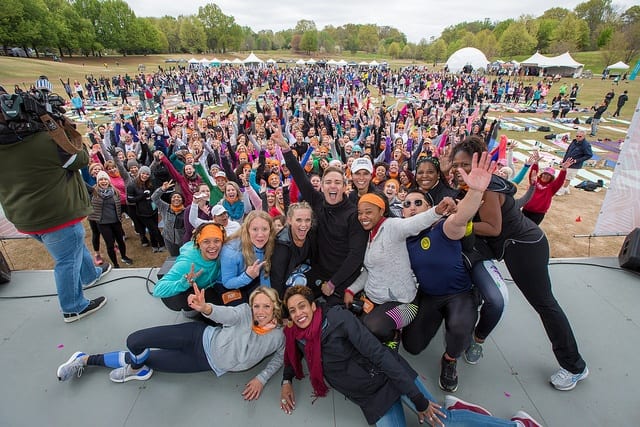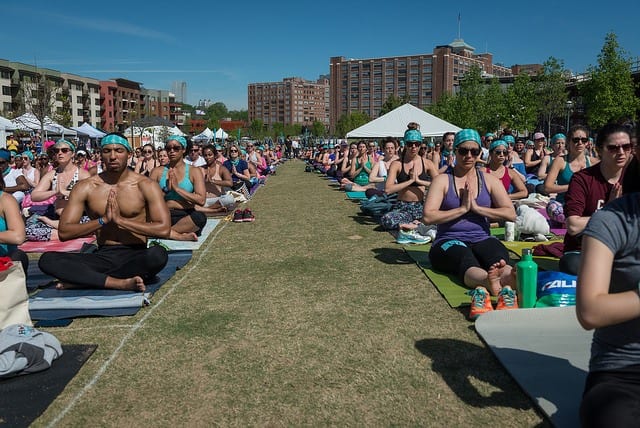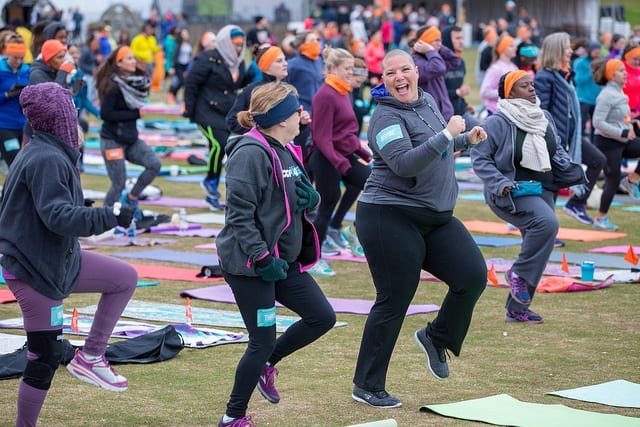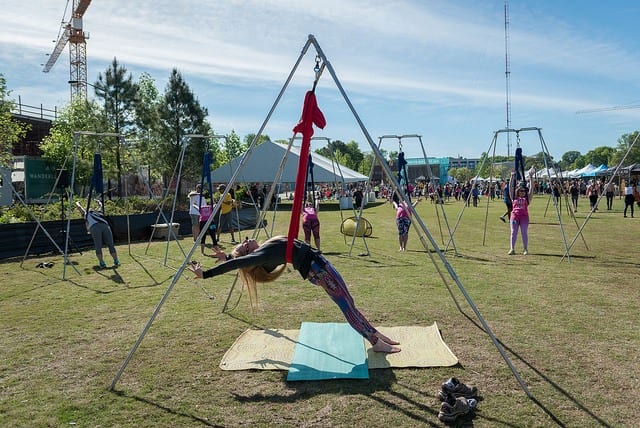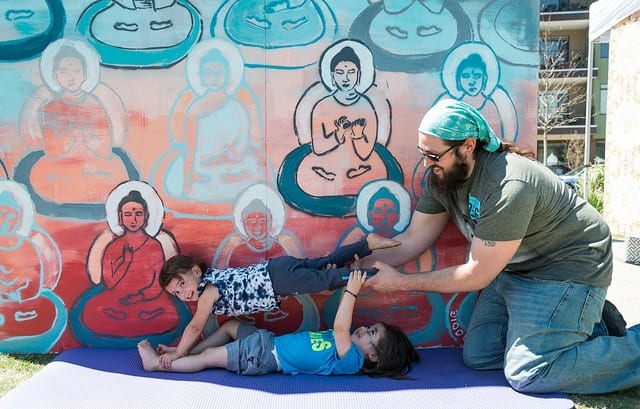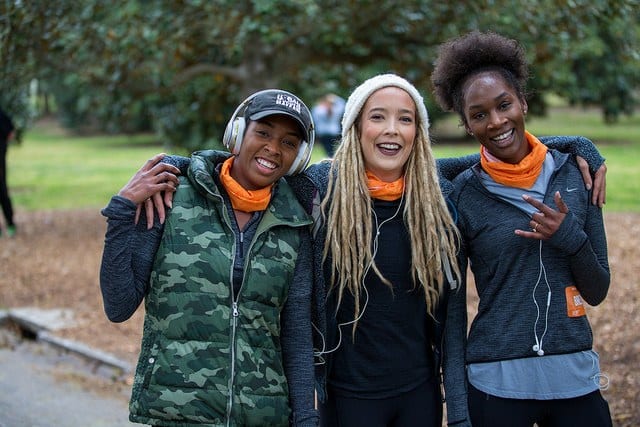 Join us! For tickets and more information, click here. Can't wait to see you there.