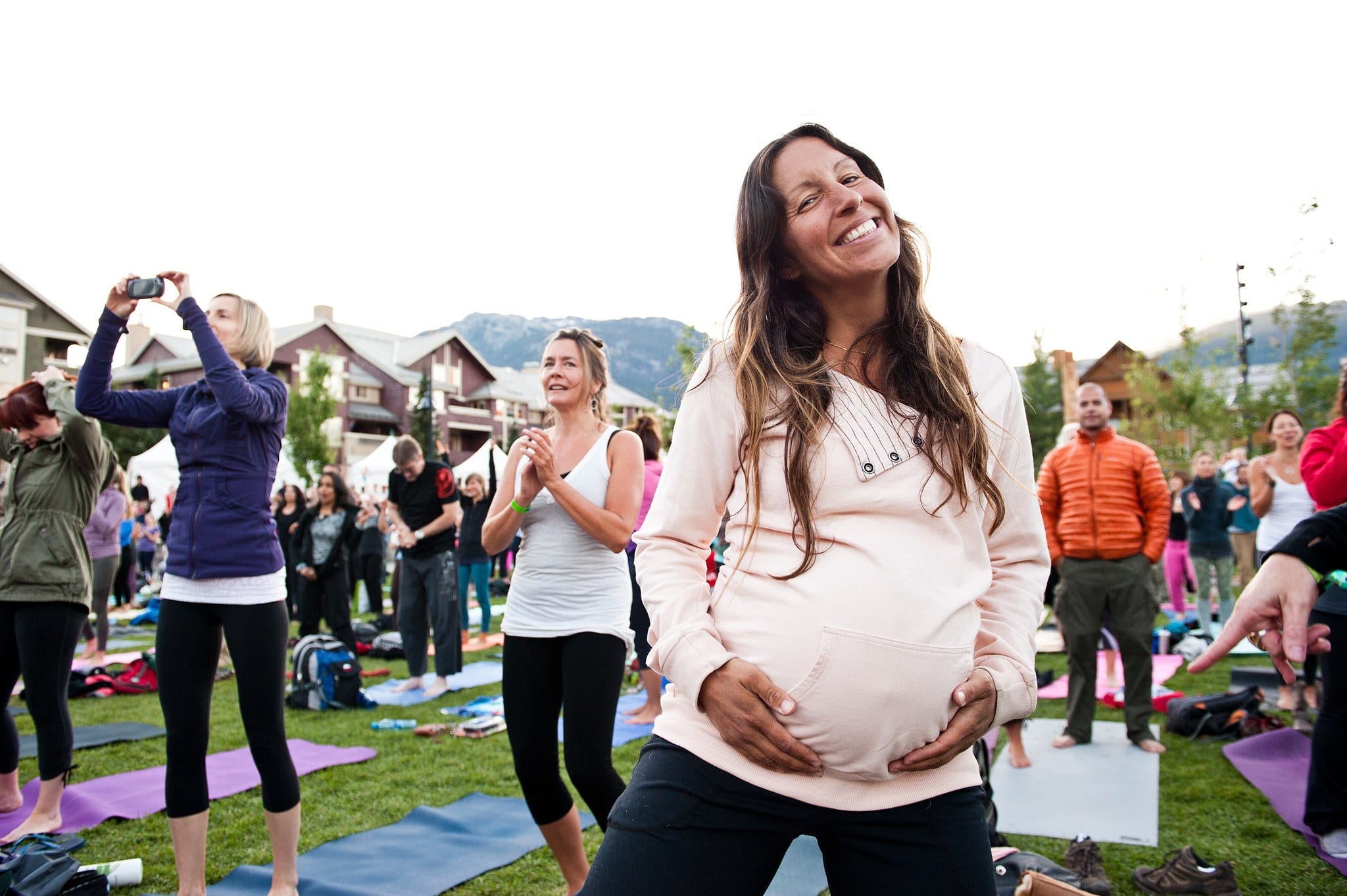 Photo by Ali Kaukas
Rachel Page, a Philadelphia-based Kundalini yoga instructor and mama to 19-month-old Saraswati, had many reasons for not wanting kids. However, after she enrolled in a prenatal Khalsa Way (the Kundalini-inspired version of prenatal yoga) teacher training in Spring 2016, all of that changed.
"I realized what a conscious pregnancy and raising a conscious child could be like," says Rachel. "I thought, 'I can do this and I can do it right.' I used the techniques that I learned in the training and in subsequent prenatal yoga classes throughout my entire pregnancy, such as focusing on my breath, moving my body every day, dancing and doing pregnancy squats. Any form of yoga makes you focus on your breath more and create body awareness, which comes in very handy when you are laboring for hours. When you take a prenatal yoga class you learn these useful techniques."
What is prenatal yoga?
Prenatal yoga prepares a woman's body and mind for pregnancy, child birth and beyond, through gentle asanas, stretching, meditation and breath work (think along the lines of a Restorative or gentle Hatha yoga class, but 100 percent geared toward the pregnant mama and her baby).
Prenatal yoga takes into careful consideration the changes in a woman's body, ensuring her and her baby are in a safe and supportive environment. An expectant mom can rest assured in a pregnancy yoga class, knowing that all of the course material is specifically designed to support her changing body and also has the best interest of the child's health in mind. Asanas such as inversions, ab work and advanced yoga postures are avoided; instead, careful attention is placed on body awareness, how to breathe properly, and exercises that can be safely modified for any phase of pregnancy.
During the first 17 weeks of pregnancy, a woman can generally continue with normal physical activity, but should always listen to her body even in these early weeks and is encouraged to speak with her health care practitioner. After the seventeenth week, the general rule is to avoid any activity that places unnecessary strain on the abdominal area, which is why prenatal yoga classes are a great option.
How can a Vinyasa teacher incorporate prenatal modifications into class?
Yoga teachers can support pregnant women in class, most importantly, reinforcing the importance of listening to her body, not overdoing it with strenuous activity, and offering modifications throughout class. Depending on how many weeks she is, whether she has a regular yoga practice, and whether she's faced complications during pregnancy, will all factor into whether a regular yoga class is the right fit for the mama to be and how to best guide her.
Here are a few ideas for incorporating prenatal modifications into class:
Avoid excessive strain on core and ab work, inversions and other advanced postures.
Suggest gentle asanas such as cat cow (great position to labor in) or pregnancy squats, which open up and strengthen the hips.
Offer gentle breath work that instills a sense of calm, such as alternate nostril breathing.
During savasana, invite the woman to lay on her left side in a fetal position and not on her back, to ensure maximum circulation for baby.
A great way to learn how to best support expecting moms is to take a prenatal yoga class in your community or online. Most prenatal yoga teachers will happily welcome you to their class so you can learn (just explain in advance why you are there). Or consider becoming a certified prenatal yoga teacher through an upcoming Khalsa Way training.
What is Khalsa Way Prenatal Yoga?
Khalsa Way prenatal yoga was created by Gurmukh Kaur Khalsa and is inspired by the teachings of Kundalini yoga as taught by Yogi Bhajan. Khalsa Way yoga has similarities to other prenatal yoga classes, which are generally gentle and flowing, but Khalsa Way also incorporates slightly more challenging, yet safe exercises, ultimately tapping into a woman's innate strength and power.
Each class for example, has a "3 minute keep up exercise," an arm exercise that usually challenges the woman to keep up and relying on her breath to carry her through the exercise, proving to herself how much she is truly capable of, on and off the mat. Khalsa Way also reinforces to the expectant mama that she already knows what is best for her and her baby, reminding her of an already accessible, intuitive force within that can always be called upon during pregnancy, labor and beyond.
—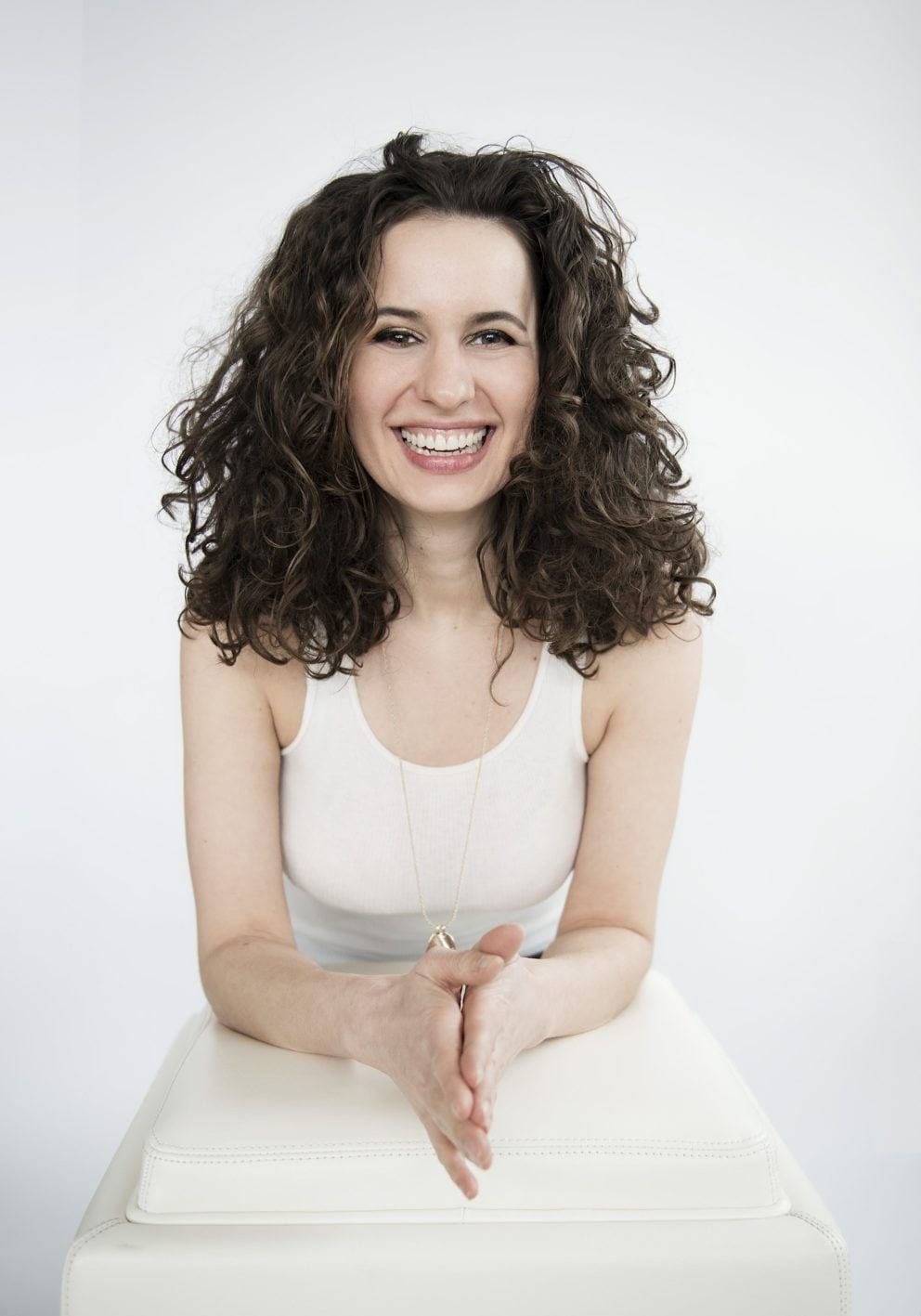 Jennifer Coulombe, MBA, left her 9–5 office job in 2016 with a dream to work from anywhere in the world. In 2017 she launched Sat Nam babe, mindfully made, yoga-inspired clothing for kids under six and babies (think ethical supply chain, pants made out of recycled plastic bottles and unique prints designed with love). Jen is also an iFundWomen crowdfunding coach, supporting female entrepreneurs as they raise funds for their business and is a certified Kundalini and Khalsa Way prenatal yoga teacher. Jen recently said goodbye to New York City living and currently resides in Saratoga Springs, NY.