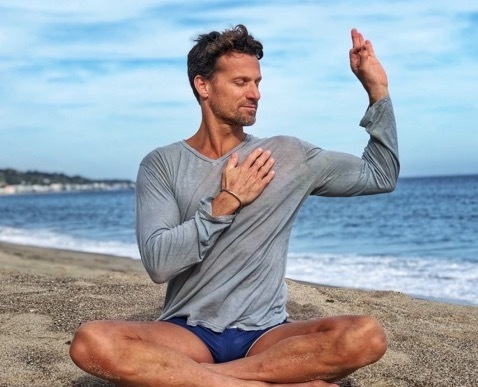 Get to know the fresh faces on the Wanderlust TV platform, like Stephen Muzzonigro, a Wanderlust Hollywood teacher who teaches Kundalini classes, as well as binaural beat meditations. Find his classes on Wanderlust TV here.
---
When was the first time you tried the practice?
I tried Kundalini for the first time more than 25 years ago after seeing a notice up in the then-new local crystal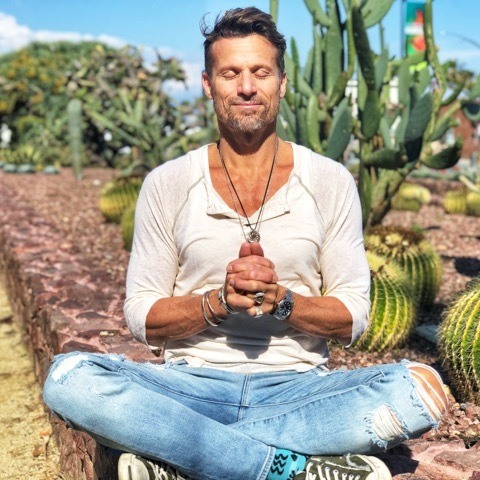 bookstore in Huntington, NY. I've always been curious about all things unseen, however, this bookstore was truly the portal into exploring all things "spiritual" as an adult. So I attended this really cool, slightly weird-sounding class and it just so happened that four days later was the White Tantric summit in NYC. Without hesitation I attended the Tantric and it wound up being one of the most powerful experiences of my life! Not to mention that White Tantrics are a very advanced form of Kundalini and I had absolutely no idea we would be doing 31 and 62 minute kriyas (with my new teacher checking to make sure my posture was perfect). It was a very beautiful and powerful experience… but ouch!! 
What changes have you noticed in your self since you began a steady practice?
The most profound change I've seen in my life with a regular practice of Kundalini is an enhanced sense of intuition which enables me to see things for what they truly are. Subtlety is another big part of the practice and for sure it's been an incredible journey finding different ways to show up each day with more and more grace and refinement. It's been my experience that with deeper and more regular practice, synchronicities and magical alignments become the norm. Your outer world begins to reflect the depth you reach both within yourself and on the mat (or sheepskin in this case) 🙂 I'd say all that, plus a greater capacity to love others. 
In what way are you finding your practice a refuge, or therapeutic, or a means of connecting at this time?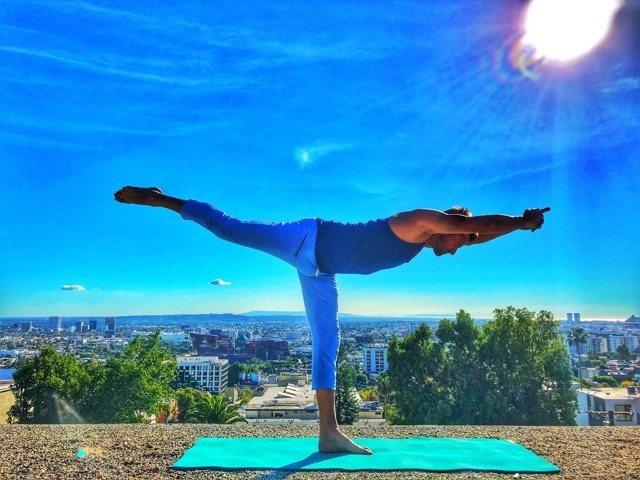 Each time we make the commitment to get on our mats and "do the work" I believe we are enlisting to something even greater than we may be aware. With all the craziness going on, there's nothing like taking a break from it all and tapping into that vast place of power and stillness deep within. I believe we're all feeling the pressures of these times and perhaps one of the best remedies we can access is the power of community and connection in a time when we've been cut off from one another. That being said, there's a certain exhilaration and excitement knowing that on whatever given days we'll be coming together to practice… letting go of our worries for a moment and finding that place of neutrality and balance once again. 
What is the intention you carry as you share these sessions online with Wanderlust TV? What essence are you hoping is transmitted through the practice that goes beyond just watching someone on a screen?
Beyond all the physiological benefits of the practice, it's my wish that—at least for a few minutes each day—we simply drop our individual concerns for a moment and catch a glimpse of that subtle awareness that connects us all. What a miracle and blessing it is to be alive. Coming together for some breathing, bending & chanting… especially during these times of incredible change. My prayer is that we finally awaken to the infinite power that resides within us all, while at the same time remembering we're all one consciousness having an individual experience. It's truly such an honor connecting through this medium: sharing, evolving, and expanding together as one world family.
~~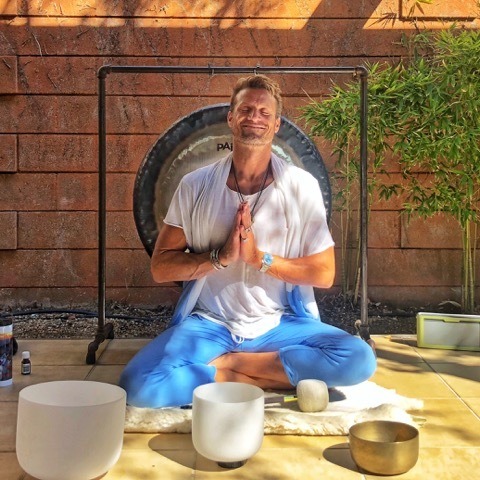 Stephen Muzzonigro, originally from NY, is one of LA's most dynamic Kundalini Yoga instructors, having taught hundreds of classes over the past 6 years. Currently he can be found teaching at Wanderlust Hollywood as a KRI Certified Level I & II Kundalini Instructor. His greatest passion is helping individuals remember their birthright as powerful creators awakening to their infinite potential. Stephen also works with tech companies in the form of 'binaural beat' guided meditations helping bring balance and clarity to an often chaotic work space. Find him on Instagram, Facebook and Wanderlust TV.