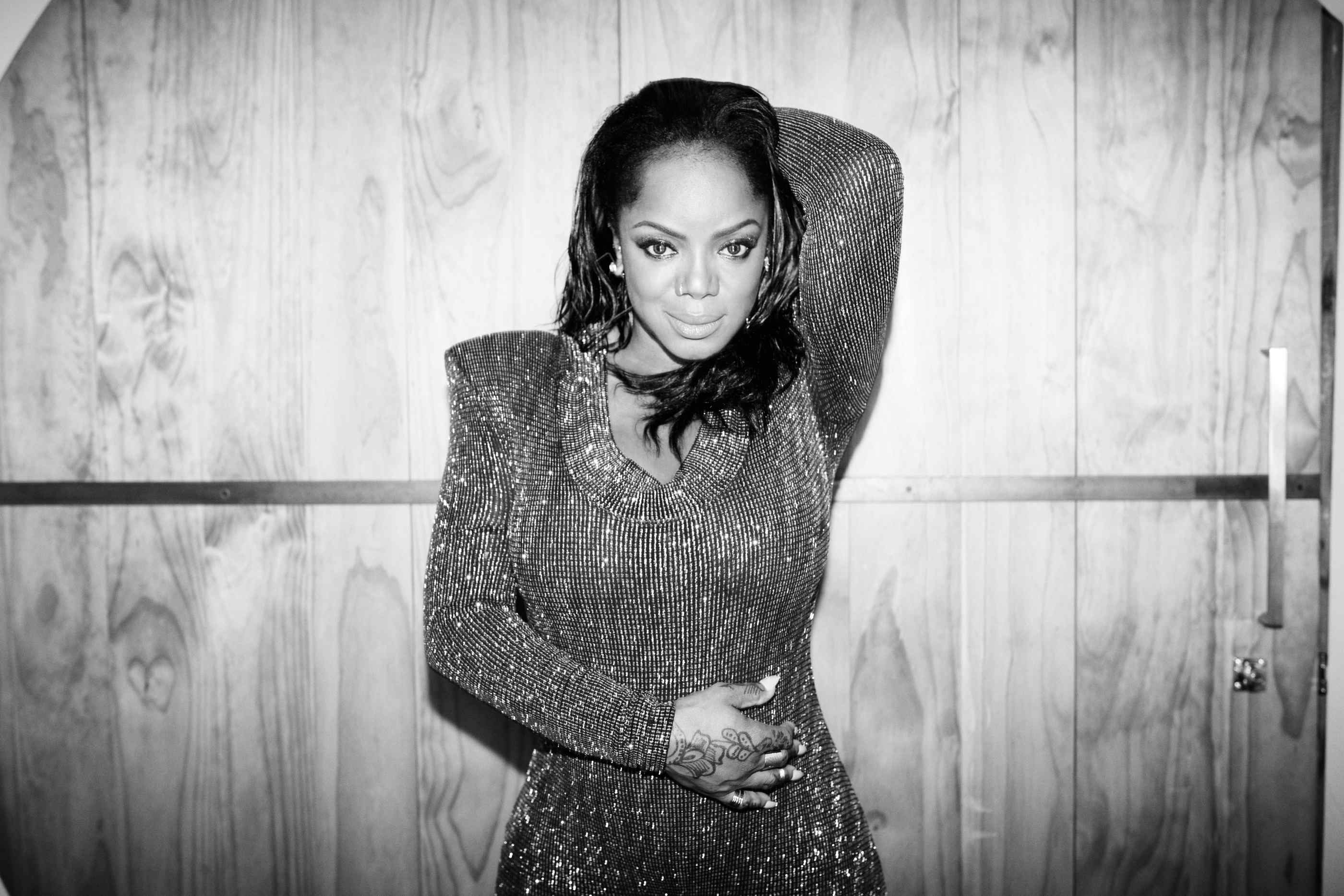 Photo courtesy of Paradigm Talent Agency
Leela James is a jazz and R&B artist known for her artistic integrity and throwbacks to American soul music. She's collaborated with artists such as Wyclef Jean, Robert Randolph, and Moby, and has released six albums to date. Hailed by Rolling Stone as "one of the few southern soul singers who can still achieve a hit today," Leela's newest EP, Are You Ready, performed with The Truth band backing her, embraces a grittier rock side of her vocals. Here, we've collected our favorite lyrics from Leela to remind us of the power of love—and just how deeply relationships can rock our lives.
Leela is headlining Wanderlust Stratton this weekend! Music-only tickets are available as well as full Festival passes. For more information and to purchase, click here.
---
To Feel Empowered
If you see me, you see her
What you do to her you do to me too
I am every woman
I am more than just that woman to you
– "That Woman," 2019
You see, man made the cars to take us over the road
And man made them trains to carry the heavy load
It's a man's world, man's world
Wouldn't be nothin' without a woman or a girl
– "It's a Man's Man's Man's World," 2009
Sweet like sweet potato pie
Like collard greens and yams on the side
I'm full from top to the bottom and this ain't no lie
I'm hot like Mississippi burning in the middle of July
– "Soul Food," 2005
To Make You Swoon
See my sun won't shine
Ain't no stars at night
I swear the sky ain't blue,
It's raining, storming and gray without you
– "Say That," 2014
Never thought that it would come, a time when I would sing
I found someone that makes me feel the way
The moment then I saw you, I ain't been the same
And every time you touch me I just fall like rain
– "Our Love," 2014
If I were a lock I'd let you be the key
To unlock all of this love in me
To unlock all of this ecstasy
And if you think that I'm worried
Let your mind be rest assured
– "Mr. Incredible, Ms. Unforgettable," 2010
To Inspire Introspection
What if I keep holdin'
To somethin' that's long been broken
Will that break me too?
– "I Still Believe," 2019
If it's wrong, loving you
Then wrong will be right
– "If It's Wrong," 2010
I did a lot of stuff when I was in, you know, my little situation
At the end of the day I know it was all for love because
In a way in the world I shoulda been going back and forth the way I was
At what point do you say okay enough is enough
And what point do you say, I'll give it another chance
– "Real Talk," 2017
When I was just a little girl
My momma told me don't you worry
Hold your head
And wear a smile
'Cause you're gonna have days
When you feel like things ain't goin' your way
Just take a moment
And pray
– "Prayer," 2005
---
What sets the acclaimed R&B and soul singer-songwriter Leela James apart is her fearless approach to music. "The best artists stay true to who they are, no matter the scale," she believes. These values have allowed Leela to remain a consistent figure in R&B with a discography of quality soul music spanning over a decade-long, with a new in-studio project slated to be released in 2019. Leela's music is a constant reminder of what it is to be human—to love, to regret and to dream. – Paradigm Talent Agency