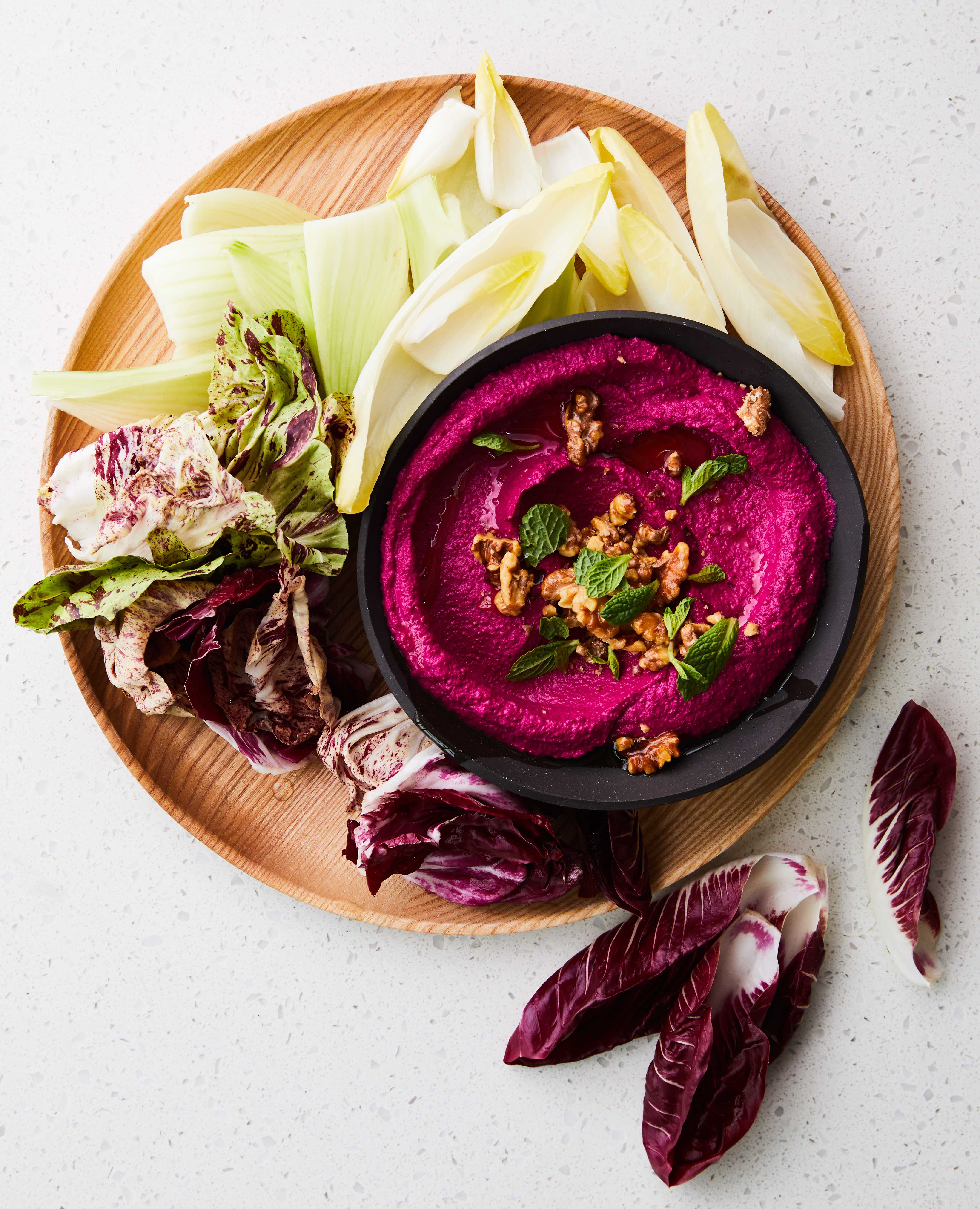 Dr. Mark Hyman says that cooking is a revolutionary act, one that can heal you, your community, and even the planet. We have the power to change our world one bite at a time. Sound like a stretch? It's actually very simple.
Quality, Not Quantity
It starts with our choices in acquiring food, Dr. Hyman explains in his new cookbook, Food: What The Heck Should I Cook? . We should stop worrying about calories, he says, and start thinking about how our food was grown and produced instead. Think quality over quantity when it comes to your ingredients: it's the one simple shift that has truly profound implications for your health, the health of the people producing your food, and the environment.
If changing the world via your fork sounds like something you don't have the time or culinary skills to handle, then start local. Your good choices in the grocery store (or farmer's market) means that more systemic changes follow.
Creating your own meals at home from real foods is the most controllable action you can take towards great health, and it's much simpler than you might think. Dr. Hyman helps to break it down for you in his new cookbook, starting with the basics: how ingredients work together, how to add them in the right order and get the timing just right.
Create a Conscious Kitchen
Cooking with real food starts with a kitchen makeover. Step by step, Dr. Hyman will show you how to create a kitchen that inspires. Learn which fats to cook with, or why soaking is key and boiling is not. He even guides you to a place where you can fly free with recipe-free cooking, once you're grounded in the foundation that 75 percent of should be plants or vegetables.
He's tapped some of his well-known friends to provide their favorite recipes, including other Wanderlust presenters like Dr. Drew Ramsey, Dave Asprey, Dr. Deanna Minich, and more.
Blushing Beet Dip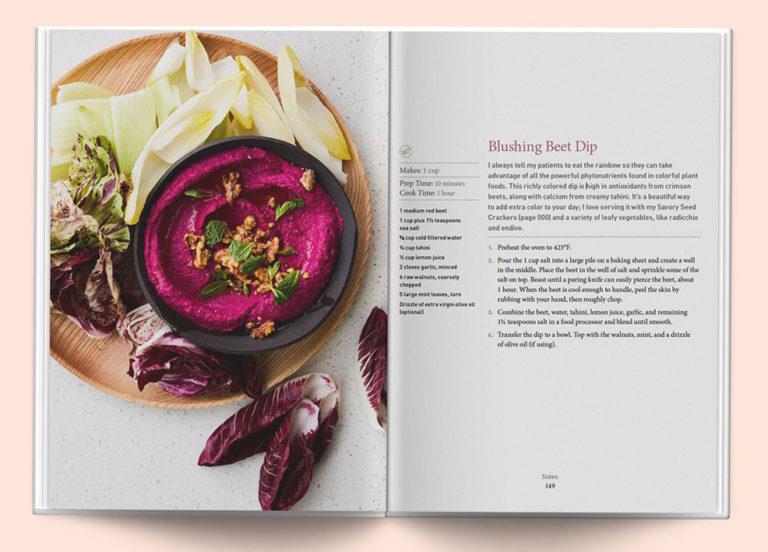 Check out the dazzling color in his Blushing Beet Dip, loaded with antioxidants from the crimson beets, along with calcium from creamy tahini. This dip is a beautiful way to 'eat the rainbow', which takes advantage of the powerful phytonutrients in colorful plant foods.
Makes: 1 cup
Prep Time: 10 minutes
Cook Time: 1 hour
1 cup plus 1 ½ teaspoons sea salt
1 medium red beet
1/3 cup cold filtered water
¾ cup tahini
¼ cup lemon juice
2 cloves garlic, minced
6 raw walnuts, coarsely chopped
5 large mint leaves, torn
Drizzle of extra virgin olive oil (optional)
Preheat the oven to 425°F.

Pour the 1 cup salt into a large pile on a baking sheet and create a well in the middle. Place the beet in the well of salt and sprinkle some of the salt on top. Roast until a paring knife can easily pierce the beet, about 1 hour. When the beet is cool enough to handle, peel the skin by rubbing with your hand, then roughly chop.

Combine the beet, water, tahini, lemon juice, garlic, and remaining 1 ½ teaspoons salt in a food processor and blend until smooth.

Transfer the dip to a bowl.
—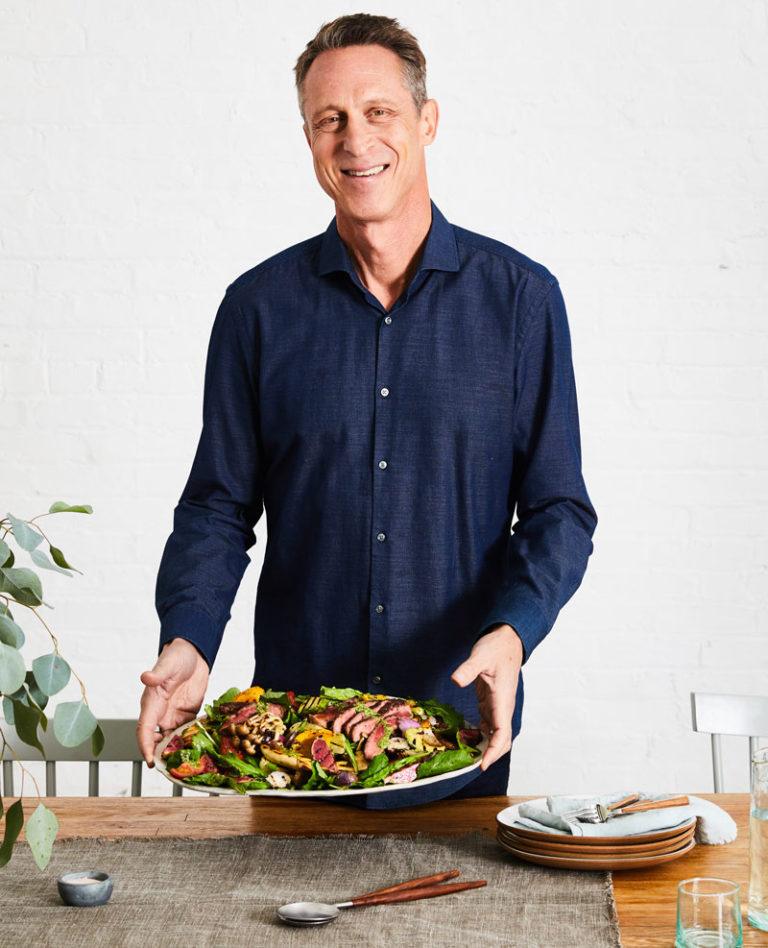 Mark Hyman, MD, is a practicing family physician and an internationally recognized leader, speaker, educator, and advocate in the field of Functional Medicine. He is the founder and director of The UltraWellness Center, the Head of Strategy and Innovation of the Cleveland Clinic Center for Functional Medicine, an eleven-time New York Times best-selling author, and Board President for Clinical Affairs for The Institute for Functional Medicine. He is the host of one of the leading health podcasts, The Doctor's Farmacy.  Dr. Hyman is a regular medical contributor several television shows and networks, including CBS This Morning, Today, Good Morning America, The View, and CNN. He is also an advisor and guest co-host on The Dr. Oz Show.
Blushing Beet recipe from Food: What The Heck Should I Cook? reprinted in arrangement Little, Brown Spark  © 2019 by Hyman Enterprises LLC.