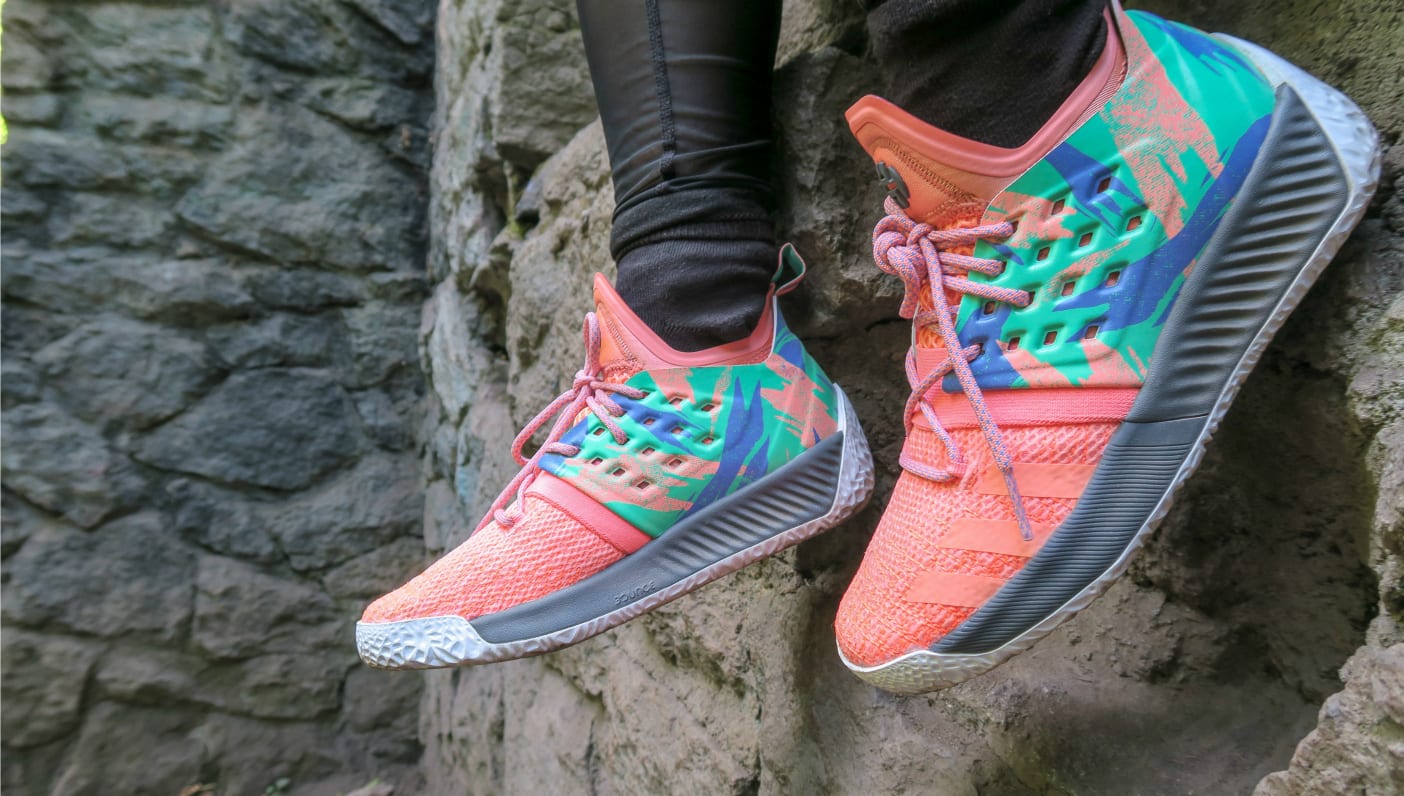 Photo by Joshua Coleman
Robin Arzon is just one of the luminaries you can learn from at Wellspring this October. For tickets and more information, click here. 
---
For Robin Arzon, exerting herself through physical exercise is as natural a part of life as breathing or blinking. But for the former attorney-turned-global-adidas ambassador, VP of Fitness Programming at Peloton, bestselling author, ultramarathon runner, and all-around heroine, it's not just about survival; it's about connection, too. Robin motivates her 150K+ Instagram followers with near-daily doses of inspiration, in part because she views movement as… well, a movement.
We sat down with this deeply influential badass and asked her about the power of physical motion, the best ways to get started and stay motivated, and the spiritual aspect of moving through the world with purpose.
Wanderlust (WL): You reportedly run somewhere between 70 and 90 miles a week. When did you start, and what does that activity mean to you?
Robin Arzon (RA): I started running during law school as a form of moving therapy. Our bodies hold tension and trauma in unexpected ways. It was through running that I discovered I am in control of how I move, think, and act.
WL: Let's talk about your concept of "rethinking life possibility through movement." What, specifically, do you mean by that?
RA: Movement married with purpose is power. The confidence built in a workout can translate to every other area of our lives. It's the gift that keeps on giving.
WL: We know there's a powerful mind-body connection that takes place through movement, but what about movement's ability to deepen our relationship with the world around us?
RA: Rooted in the cadence of our footsteps, running grounds us. There's nothing like pushing the pulse of our surroundings with footsteps. You don't have to be in nature to have a meditative run. I commune with NYC on my runs every single day.
WL: For a lot of people, music is a huge component of their workout routine, mainly because it makes the process more enjoyable and helps to push them a little further. How does Peloton use music as motivation, and what kind of music has been motivating you lately?
RA: Music is in Peloton's DNA. The right playlist can move mountains. On the bike and on the Peloton Tread, the beat pulls us across the finish line. I'm currently obsessed with J Balvin and Travis Scott, but Beyonce is permanently on rotation. Queens recognize queens.
WL: What's the most impactful piece of advice you can give someone who's never really thought about movement and wants to dip a toe in, but who might be intimidated by the world of physical fitness? What would you say is a solid—and sustainable—way to get started?
RA: Start with one: one day, one workout, one choice to move. It's daunting when we overcommit and under-deliver, so start with one decision. Be specific about your goal and bring a friend to stay accountable. I also tell folks to start in minutes, not miles or intimidating metrics like speed or distance. Lace and go outside for 10 minutes.
WL: Between Peloton, being a global brand ambassador for adidas, an ultramarathon runner, a bestselling author, and person who lives with Type 1 diabetes, you've got a lot on your plate. Since rest is an important form of fuel, what can you share about your self-care routine(s)?
RA: Like many of us, I'm not the best at rest. But it's an essential underpinning to tomorrow's greatness, so I now take Sunday as a strict rest day—full on lazy, on-the-couch with a book, and do nothing. As an athlete, my most important self-care is sleep (9 hours nightly), and clean, plant based fuel. As a human, I am constantly reading and listening to podcasts to nourish me spiritually—Brene Brown, Glennon Doyle, and Rich Roll are faves!
WL: You've been quoted as saying "My biggest life mission is teaching people how to pound on their chest and take up more space." In 2018, how do you stay motivated to keep doing that even when mental and emotional exhaustion looms?
RA: My mother raised me to grow my own wings. It's in my DNA and now I have the tools to pay it forward through sweat. The story we tell ourselves is powerful. Replace "I don't have the time" with "it's not a priority" and watch the world change.
We'll be watching it change with you, Robin. Get started to be the change you want to see with us at Wellspring!