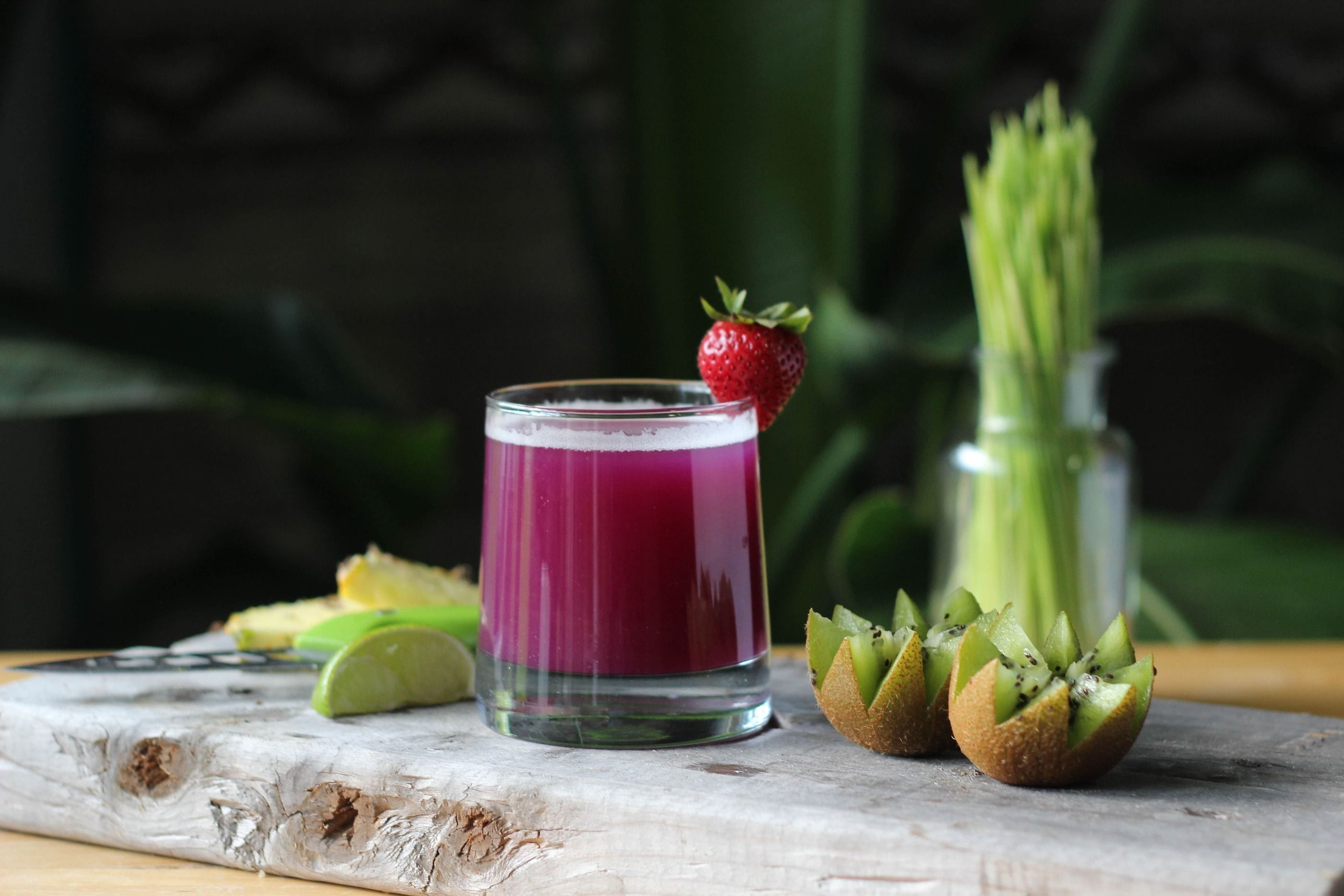 Photo by Alex Krys
There are two types of people in this world: Those who travel to eat, and those we just don't understand. Whether your yoga practice or a sense of adventure brings you to Palm Springs, you've got to take advantage of these high vibe restaurants, cafés, and watering holes. Besides: You're going to need to refuel after your workout. You might as well do it somewhere that's both healthy and mouthwateringly good.
These places all offer a variety of fresh, nutritious, and wholesome food options to fuel your vacay—and whatever it brings.
Wildest Greens
Vegan! Keto! Paleo! Praise be: This Palm Desert resto makes specialty diets the rule, not the exception. Those who have become accustomed to carrying their own snacks and scouring menus for something, anything they can eat will find a lot to love here. You can even partake if you're cleansing or detoxing; Wildest Greens offers a variety of fresh, actually-delicious juices.
Luscious Lorraine's Organic Café
One word: Breakfast. Three more: Served 'til two. Luscious Lorraine's, which practices "culinary coexistence" offers a variety of dietary options for the conscientious diner, including one of the best brekkies in Palm Desert. There are vegan and veg-friendly options, but meat eaters won't feel left out. Prepare yourself for an onslaught of the words "sprouted," "macro," and "multigrain." Just the way we like it.
Raw Remedy
Raw Remedy, in Downtown Palm Springs, aims to serve up good eats with a big side of social activism. They champion issues like healthier options in schools, and have big plans for global reach with their good vibes and juices, shots, smoothies, and light, healthy fare (you will not be surprised to learn that everything, from the tacos to the cheesecake, is raw). This is one of our favorite picks for a restaurant that fills us up without weighing us down.
Old Town La Quinta, Palm Desert, & Palm Springs Farmers Markets
Looking for fresh, local foods? Why not go right to the source: Palm Springs has some of the best farmers' market in the country. Plan accordingly: The La Quinta market happens on Sundays, and the Palm Desert and Palm Springs markets take place every Saturday. In the summer, the markets move inside so you can browse blueberries without wilting in the desert heat. Even if you're not looking for a kitchen full of produce, there are plenty of snackable to-go options.
Fresh
No B.S. juice. That's not officially the motto of Fresh, but it should be. Their juices are fresh, clean, and totally devoid of anything unnecessary (looking at you, sugar-loaded smoothies). With locations in La Quinta, Palm Desert, and Palm Springs, you'll never be far from your favorite almond milk protein matcha. Location, location, location!
Essense Restaurant
Finally! A hotel restaurant that's just as luxurious and classy as the resort. Essense, located in Two Bunch Palms, does farm-to-table without all of the irony that label has come to carry in the last decade. There are no gimmicks here: Essense simply sources the best, freshest, and most nutrient-packed produce in the area, and elevates it to next-level cuisine. The dining room's stunning, which is important information for those looking for a chic date night spot.
Juicy Juicy
We love the small, family feel of Juicy Juicy, located in Bermuda Dunes. You won't find slick marketing or fancy white marble at this joint—and that's not the point. This is nothin' but an honest and sweet business from a local family who took charge of their health, and wants to help the community improve their relationship to food, too. Go. It's adorable.
Heirloom Craft Kitchen
Ahh… a large selection of vegan food that doesn't all look like an uprooted garden topped with hemp seeds. Heirloom Craft Kitchen, in Indio, right near the La Quinta border, offers mouthwatering snacks, small bites, sandwiches, and satisfying salads. Everything is easily shareable, which makes this a great spot for dinner with friends or fellow yogis after class. The avo toast is not to be missed.
Native Foods
Palm Springs mainstay Native Foods has been doing fast casual healthy food way before it was "a thing." They were founded in 1994, and have been doing fresh, wholesome eats right since then. What makes them a standout is their commitment to from-scratch cooking, including housemade versions of tempeh and seitan, as well as sauces and dressings. The crew at Native is dedicated to sustainability, from its packaging to its commitment to eco-friendly building choices.
Chef Tanya's Kitchen
Fresh, vibrant, colorful, and just the right amount of cheeky—we're pretty much in love with Palm Springs-based Chef Tanya's Kitchen, whose motto is, "Eat Plants. Look Good In your Pants." Chef Tanya is a real person (not to mention a social activist and tempeh-making pioneer) who's passionate about making healthy food as fun as it is nutritious. The sandwiches are basically a requirement — do not pass up the Chupacabra Chicken, made with seitan and pickled jalapeños.
Indian Wells Coffee
Coffee for the java-obsessive. All of the pastries. Jaw-dropping latte art. Indian Wells has everything we look for in a coffee shop, including the fact that they brew the much-loved and often sought-after Joshua Tree Coffee. It's a friendly, non-pretentious place to caffeinate or geek out over the crema on an espresso. In other words: Whoever you are, you are welcome here.
It's time to live your "wellest." That's what we've always done in this magical, sun-kissed oasis. Since the days of the earliest Native American settlers, we've created a destination for wellness. Besides our legendary hot springs, there are more than 1,000 miles of breathtaking trails for epic hikes, ancient waterfalls and light-filled spas surrounded by whispering palms. Whatever brings you joy, you'll find it here. Greater Palm Springs: nine resort cities, one "wellest" oasis.