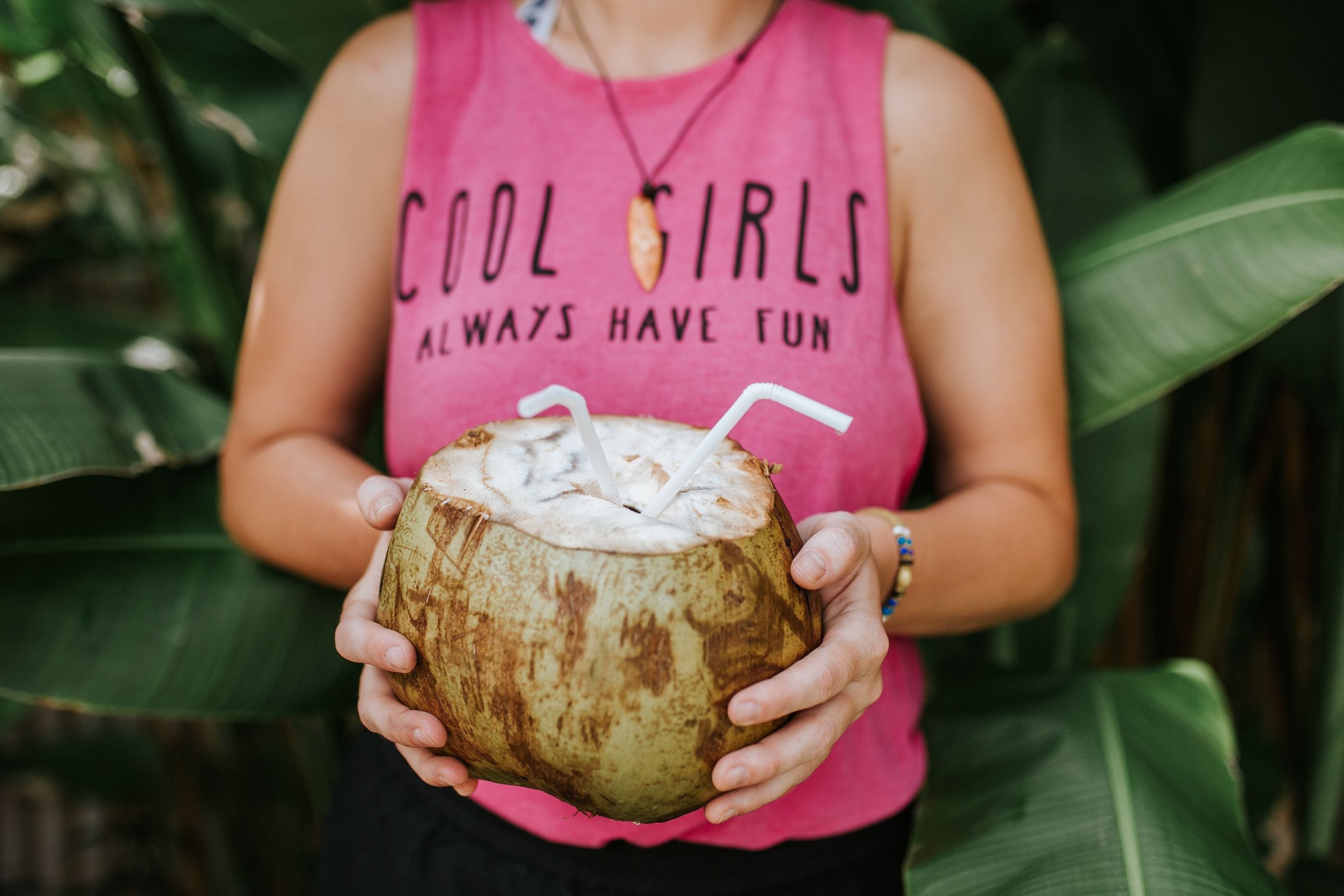 Photo by Lucija Ros
The future is indeed female. This October, Wanderlust is launching its inaugural wellness conference: Wellspring. It's the first wellness gathering of its kind, featuring some of the world's leading innovators, teachers, and socially-conscious companies as we come together to celebrate the beauty of the wellness industry. In addition to invigorating workouts and hands-on treatments, Wellspring presents the opportunity to hear from some of the leading voices in the wellness industry.
We're psyched to be working with so inspirational all-stars—many of whom are women revolutionizing the wellness industry with radical movements, podcasts, books, and programs. Read below to get to know some of our talent before you see them in person this October!
Katie Willcox
In a world where wellness typically includes juice cleanses, detoxes, and dieting, Katie Willcox reminds us that we should practice certain wellness habits to feel good instead of just looking good. A former plus-sized model who was constantly being told to either lose or gain weight, Katie started her company Natural Models and Healthy is the New Skinny in order to support women celebrating their natural physiques. She also makes it a point to work with younger girls so that they can grow up with more confidence in their inner and outer selves. Stay inspired with her blog, where she provides delicious vegan recipes, tips for inner and outer health, and general inspiration for life of good livin'. 
Lauren Ash
Unfortunately, the yoga world has been pegged as being notoriously white—but Lauren Ash and other luminaries are bringing some much-needed diversity to the wellness scene. Born and raised in the Twin Cities, Minnesota, Lauren was surrounded by whiteness and was unable to see herself reflected in such an environment. Her Black Girl in Om podcast is creating space for women of color to breathe easy. The podcast is a gal's go-to conversation on all things wellness, self-care, and self-love, featuring a fresh lineup of yogis, clean beauty experts, and other leaders and innovators in the wellness industry. The show is made by women of color, for women of color, and fueling a necessary and radical level of self-love and inclusivity.
angel Kyodo williams
Social change and spirituality come together under the hands of rev. angel Kyodo williams. An author, maverick, teacher, angel has been bridging social justice and personal transformation to help make the world a more compassionate and more zen place. (She's also a Sensei, and the second of only four black women recognized as teachers in the Japanese Zen lineage.) angel illustrates that spiritual wellness and social justice walk hand-in-hand—and that we can work toward the later by honoring the former. She's revolutionizing social change by making presence and mindfulness a key tool in healing the divisions of race, class, faith, and politics. Wellness for all begins with wellness within.
Sally Kohn
Sally Kohn is the prime example that wellness extends far beyond the self. As an author, political commentator, and columnist, Sally uses an eager and perspicacious voice to dismantle the political and social ugliness all around us and get back down to the basics of being a good person. In her recent book, "The Opposite of Hate", she dives deep into why we lean toward hate and what we can do stop it. Sally is also the host of "State of the Resistance", where she sits down with a fellow badass inspiring leader to talk issues, strategies, and survival in the progressive resistance. In today's world, wellness is often teamed with being "selfish", but Sally proves that wellness is a bigger part of the political movement. Our world is not well if our society is not well—and that begins with us.
Nadia Bolz-Weber
Get ready for the queen of spiritual wellness! Nadia Bolz-Weber removes the judgment too-often associated with religion and swaps it out for a brilliant level of open-minded inclusivity. Her church, first titled the House of All Sinners and Saints, and now simply referred to as House, is a supremely inclusive Lutheran church in Denver, Colorado. One-third of the church is part of the LGBTQ community and "Minister of Fabulousness" Stuart is a locally-famous drag queen. Her book Accidental Saints explores what happens when ordinary people come together to share their truths and trials, connecting over a shared respect for one another and for honesty. This "all-are-welcome" style is changing the way many people approach religion, creating space for folks from all walks of life to find room for spiritual wellness.  
Power to the people—or in this case, women.
—
Amanda Kohr is the editor at Wanderlust. You can find her exploring new highways, drinking diner coffee, and on Instagram.