doTERRA
Founded in 2008, doTERRA was built on the mission of sharing therapeutic-grade essential oils with the world. Having seen for themselves the incredible benefits that can be had from using these precious resources, a group of health-care and business professionals set out to make this mission a reality. They formed a company and named it doTERRA, a Latin derivative meaning "Gift of the Earth."
The first hurdle to overcome, however, was to establish a standard of quality in an industry that had never had one. It wasn't enough to simply provide essential oils to homes around the world; the doTERRA founders were committed to providing only the highest quality and purest essential oils so that families could know with surety that they were using only the best to promote health and wellness for their loved ones. This commitment led to the creation of a new standard of therapeutic quality: CPTG Certified Pure Therapeutic Grade®.

To achieve such a grand vision as bringing essential oils to the world required a team of dedicated people. This team would need to be made up of people dedicated to hard work, commitment, passion, and vision. That team has grown since its initial inception, but the mission remains the same—to provide essential oils that appeal to everyone from the novice to the expert, and that can be used safely on your loved ones.
The first offering of doTERRA essential oils included 25 single oils and 10 blends and was introduced for sale on April 25, 2008. Since that time, the doTERRA product offering has added many more single oils and oil blends as well as nutritional, spa, and healthy living products based on essential oil technologies and a comprehensive wellness philosophy. Of course, that offering couldn't be possible without a Global Botanical Network of artisans and distillers. As doTERRA has become a trusted partner in the essential oils industry, it has also been able to help communities improve their own economic futures through its Co-Impact Sourcing® model and the doTERRA Healing Hands Foundation™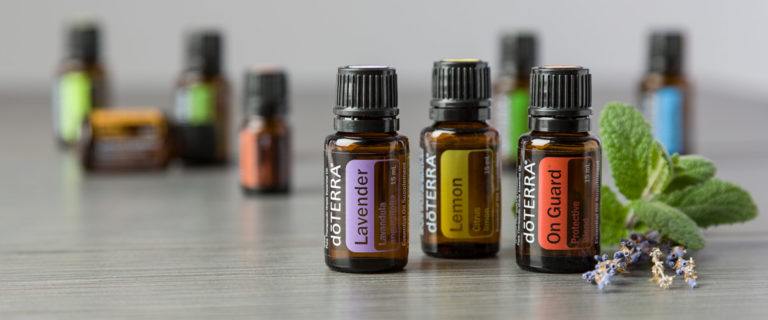 doTERRA sources, tests, manufactures, and distributes essential oils and related products to over five million doTERRA Wellness Advocates and customers. Company products are sold in 18 international markets and counting.
Through industry-leading, responsible sourcing practices, doTERRA maintains the highest levels of quality, purity, and sustainability in partnerships with local growers around the globe through Co-Impact Sourcing®. The doTERRA Healing Hands Foundation®, a registered 501(c)(3) nonprofit organization, offers resources and tools to sourcing communities and charitable organizations to raise self-reliance, increase access to healthcare, promote education, advance sanitation, and fight against human trafficking.
Through the life-enhancing benefits of essential oils, doTERRA is changing the world one drop, one person, one community at a time.