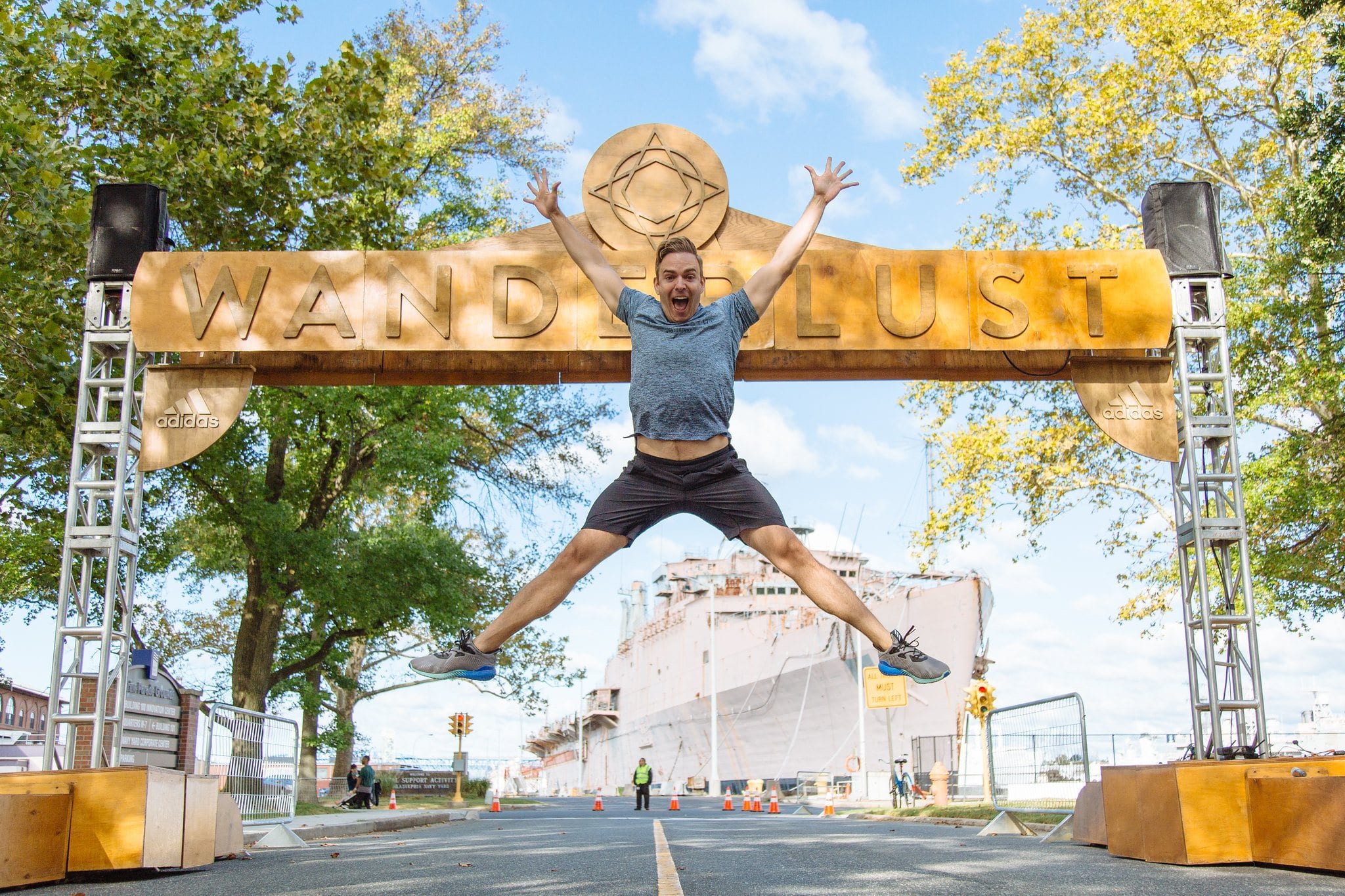 Want to attend a Wanderlust 108 in your city? Click here tickets, locations, and information. 
---
Philadelphia is home to more than the Declaration of Independence, the Constitution, and the Philly cheesesteak (although we agree those are all very important things). The city is a winning combination of everything from architecture and history, to art and culture, to craft beer and amazing food. An additional perk? You won't need a car to see the sites—Philly is city you can explore on foot. So pack your walking shoes and yoga pants as we explore this vibrant metropolitan city. 
Where to Eat
Talula's Garden
210 W. Washington Square, (215) 592-7787
Described as a "leafy oasis in the heart of the city," this cafe crafts seasonal American cuisine and uses locally sourced ingredients whenever possible. Head to Talula's for a brunch of the restaurant's specialities, including goat cheese gnocchi, omelets loaded with farm fresh veggies, and hot lavender donuts. Even better? They've got an awesome outdoor space with sprawling vines and fairy lights for when it's dark, making a meal all the more magical 
Zahav
237 St. James Place, (215) 625-8800
You'll need a reservation for dinner on a weekend, but it will pay off when you're working your way through chef Michael Solomonov's much-beloved modern Israeli dishes. The restaurant offers a small plates menu that encourages groups to sample the variety of cultural delicacies from North Africa and the Eastern Mediterranean. In addition to the authentic cuisine, the design of the restaurant evokes a scene from Jerusalem with golden limestone floors and walls, lofty ceilings, and artisanaly-carved tables.
Charlie was a Sinner
131 S.13th St., (267) 758-5372
There's no use asking who Charlie is when visiting this Philly speakeasy. "We don't talk about Charlie" is the answer you'll get. So while the identity of Charlie remains a mystery, this upscale vegan bar is definitely not a secret. Serving craft cocktails in combination with tasty vegan tapas makes this quirky spot a must on your "to-do" list, veggie-lover or otherwise.  
Where to Sweat
Rebel Yoga Studio
8020 Germantown Ave., (215) 242-YOGA
Rebel classes want yoga to be "fun, challenging, sweaty, silly, healthy and whatever else you make of it." That mantra has earned them the "best new yoga studio" award in the 2017 "Best of Philly" contest. The studio houses a canteen area where healthy, organic snacks and beverages are sold. Stick around after class to savor a matcha tea with a classmate, or grab something on the go. Classes are for all levels of interest and ability, whether you are curious newcomer or a seasoned yogi looking for a challenge.
Amrita Yoga & Wellness
1204 Frankford Ave.,  (267) 928-3176
Another "Best of Philly" winner, Amrita won the best yoga studio in 2014. With the strong belief that yoga, pilates and wellness is for every type of body, the studio has a robust and diverse schedule. Jivamukti, Flow, Iyengar, Infrared and yin are just a few classes to choose from, and that doesn't even include the multiple pilates options. Not to mention the space is beautifully designed complete with skylights and an in-studio waterfall. Yoga studio or spa? Amrita says both!  
Where to Shop
Reading Terminal Market
51 North 12th St.
Don't be detoured by the crowds, just let your senses lead you to one of the 100 merchants selling everything from mac and cheese balls to shrimp pad thai. This famous indoor farmer's market has been offering diverse cuisine and housewares since 1892. There is a lot to take in, so plan to spend at least an hour surveying all the goods. Famous eats include the roast pork sandwich at DiNic's, yeast risen doughnuts at Beiler's, and authentic-rolled Amish made pretzels at Miller's Twist.
Where to Spend Time Outdoors
Fairmount Park
1 Boathouse Row – Lloyd Hall, (215) 683-0200
One of the world's largest city park systems, Fairmount is over 9,200 acres of hills, trails, woodlands and waterfronts. A reprieve from the city, you can spend hours appreciating the green space and visiting sites including the Please Touch Museum, Shofuso Japanese House and Boathouse Row. Stretch your legs, rent a bike, or just sit on a bench and people watch.

The Navy Yard
4747 S Broad St., (215) 551-0251
An epic, sprawling campus of co-working communities and historical architecture, The Navy Yard is an ideal place for a morning, afternoon, or evening stroll. This green environment also boasts superior sustainable initiatives, including solar and wind-powered street lamps and expanded landscaping with water-loving plants and rain gardens. It's no surprise that such an earth-friendly place is home to the Wanderlust Philadelphia 108—stop by for a day-long festival of mindful activity!
Yogi Hot Spot
Spruce Street Harbor Park
Columbus Blvd and Spruce St., (215) 922-2386
Named one of the best places to visit in Philadelphia by national press, Spruce Street Harbor Park is a vibrant gathering space filled with colorful hammocks and lights, floating gardens, craft beer and appetizing food. Into games? The nearby boardwalk is where you'll head to challenge someone at bocce ball, ping pong, or shuffleboard. You'll find locals and visitors mingling together until closing time (1AM on weekends and open May 12–October 1).
Have a Good Time
Vintage 
129 S 13th St, 215.922.3095
This rustic wine bar known for its wine flights and impressive list of wines, spirits, and beers. The food menu is French-American bistro inspired with items like housemade country pate, steak frites, and mussels. Visit later in the evening for a special 'late night' menu and grab a cheese board and French wine flight for a nightcap.
Traveling this fall? Check out our complete list of Wanderlust city guides.