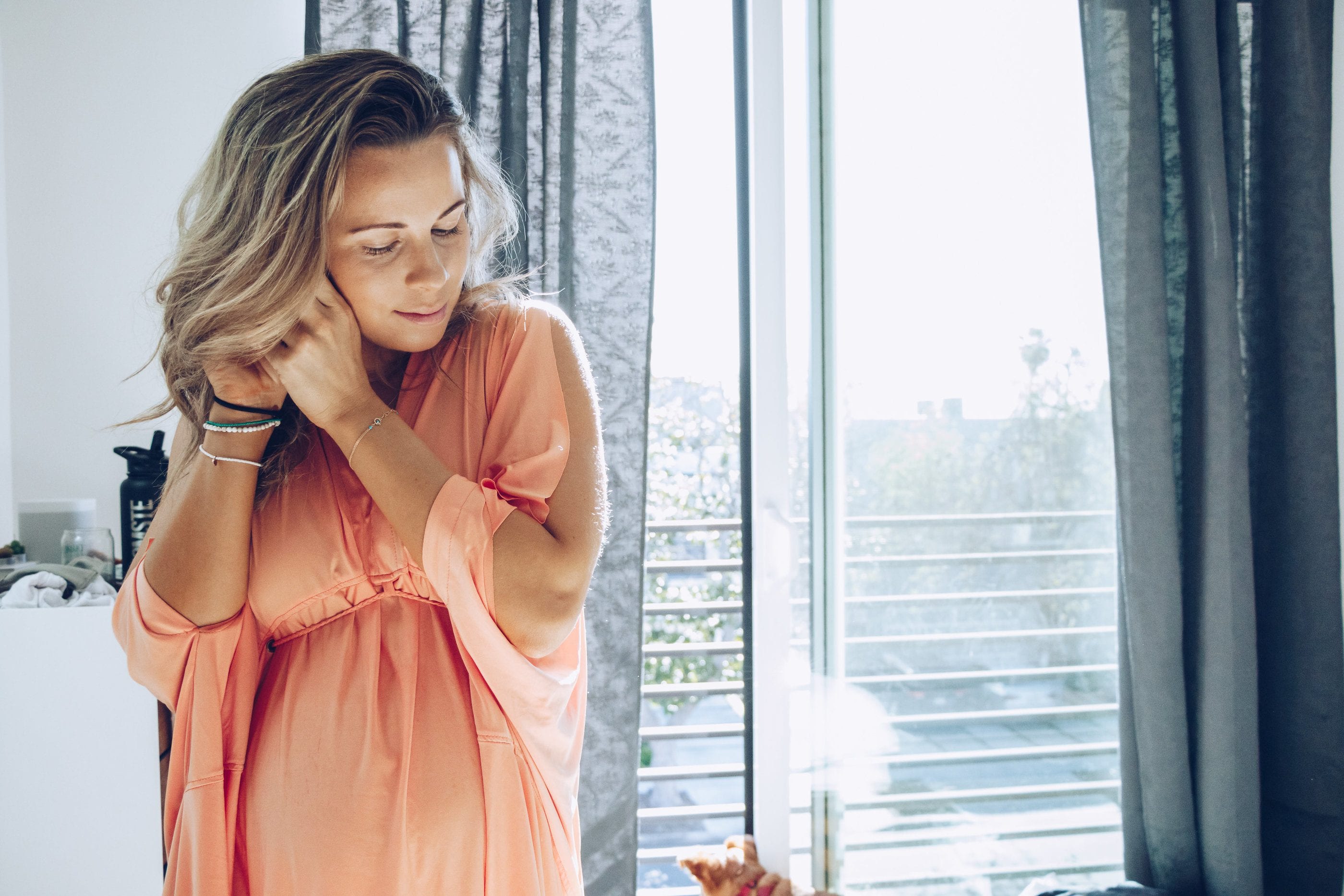 When it comes to running a sustainable household, building an entrepreneurial career, and showing up for her family, Sophie Jaffe somehow manages to balance it all. We had to know—when does she find time for herself?
Answer: by sliding small, special moments of self-care into her daily routine. One of the most overlooked parts of nurturing yourself is caring for your skin. Not only is it good for your body, but building a natural skincare routine is essentially cultivating more mindfulness. It takes presence, attention, and awareness to care for your skin and learn what products work best for you. 
Sophie Jaffe shows us her favorite sustainable skincare products—many of which come right from the earth. The next time you go to stock up your bathroom cabinet, consider purchasing one of the products below. They're often more affordable, longer-lasting, better for the planet, and better for beautiful, wonderful you.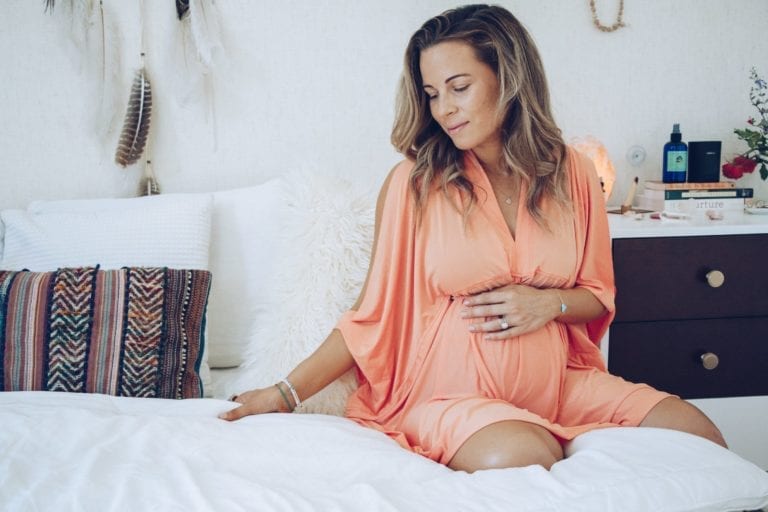 What are your thoughts on makeup and skincare products?
I believe that what you put on your body is just as important as what you put in your body. There are so many great makeup and skincare products out there that aren't full of chemicals, minerals, and unnatural stuff that do more harm than good for your skin. It's so necessary for you to pay attention to what you put on your face and skin because the effects are long-lasting, which can be a very good or very bad thing depending on the product.
What does your personal beauty and skincare routine look like?
I try to use only holistic and natural skincare products. After all, your skin is your biggest organ! My daily routine typically includes an oil pull, which helps keep my mouth clean. I usually use an organic coconut oil for this crucial first step. After that, I give my skin whatever it will need for the day ahead, which changes every single day.
When I'm shooting outside on a dry afternoon, I use Argan and castor oil to moisturize my cuticles and give my hair a healthy looking shine. If I'm coming off a long night with my ladies, I apply some almond oil to remove any makeup I might have missed before going to bed the night before. Sometimes I'll feel puffy and irritated, especially during allergy season, so I'll use rosehip seed oil to reduce the redness in my skin and replenish its natural glow. For irritated skin, I'll apply some Vitamin E oil to improve the appearance of any scarred areas.
Like I said, the routine changes based on my daily skin needs. Your outer skin is replaced naturally every 2 to 4 weeks, so it only makes sense to adjust your daily routine to the changes you feel. 
How can someone looking to avoid chemicals maintain an affordable skincare routine?
Simple. Go simple. Go organic. You should approach skincare the same way you pay attention to the ingredients you use in the food you eat. Many of nature's natural oils are perfect for your body and, in all honesty, much cheaper and more sustainable. It also helps to think of less as more. You don't need to slather on product to feel refreshed. Give your skin what it wants, but don't forget to let it breathe!
What are some of your go-to beauty hacks or go-to products?
I keep my beauty routine simple and limit it to just what I need to keep me fresh on my day-to-day. I'm constantly on the go and sometimes will have a casting at a moment's notice so I have to have products that I can easily carry with me to stay fresh, glowy, and beautiful. I always carry a small bottle of sweet almond oil wherever I go because it does so many amazing things for my skin and hair. It makes hair shine, removes eye circles, softens skin, and even removes makeup. I never go anywhere without it.
What are your tips for someone wanting to start a skincare routine?
Pay attention to your skin and what works best for you. Everyone is different. Know what makes your skin feel fresh and what irritates it, so you know what to avoid. Keep it natural and keep it light.
In partnership with NOW
NOW, a family-owned company since 1968, is a leader in the natural products industry, committed to offering high-quality, natural and affordable products. NOW's extensive line of 1400 products, many of which are organic and non-GMO, includes dietary supplements, personal care, essential oils, healthy foods, sports nutrition, and pet supplements.