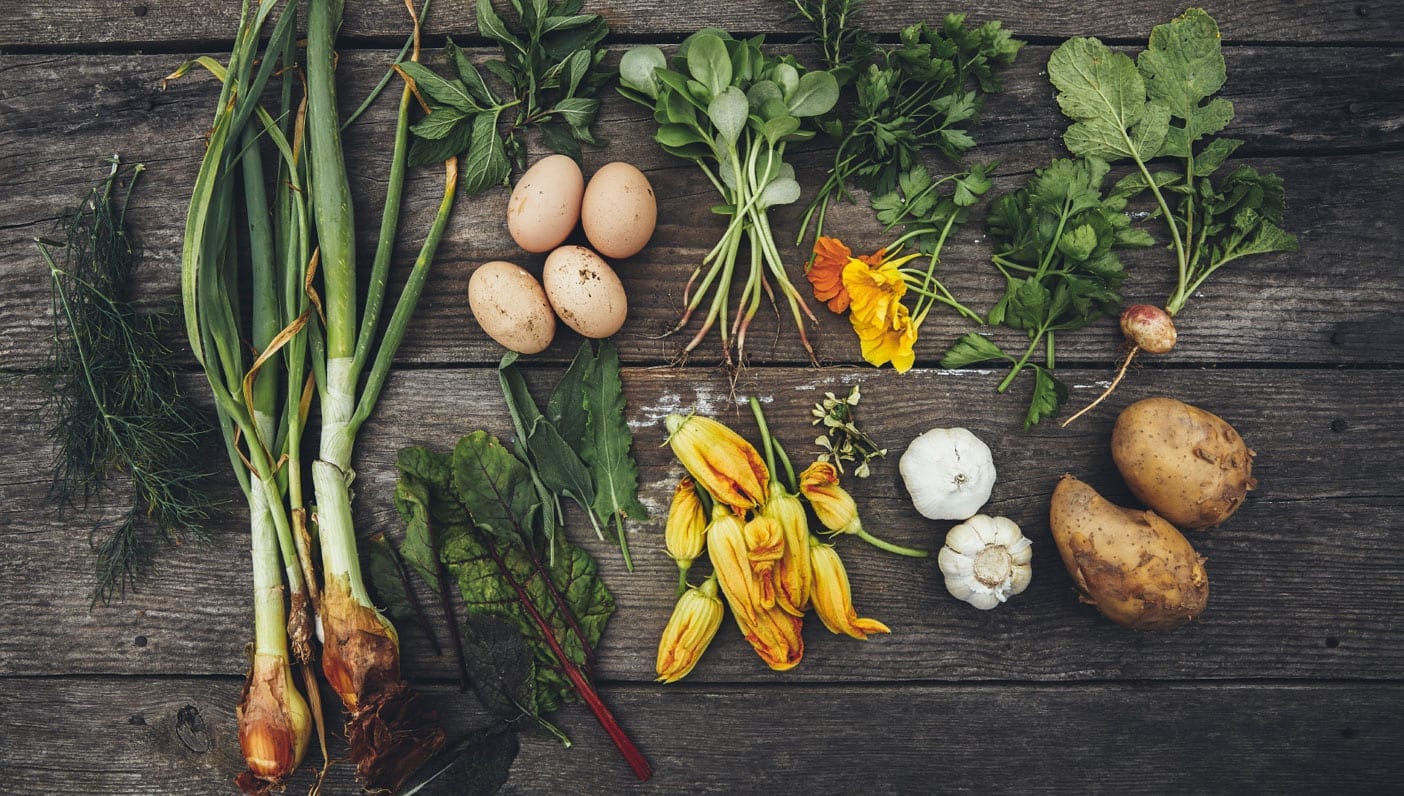 This article is a follow-up to an earlier pice, "Organic Versus Local: What's Better for Our Planet?" It was co-written by Lee Frankel-Goldwater and Michael Forman, two of the founders of Pure Love Organic Farm. 
•••
When it comes to the debate between organic and local food, which comes out on top?
The benefits of organic food are clear. Who wants to put pesticides, herbicides, chemical fertilizers or fungicides in our bodies or drink water that is contaminated with these substances? Organic food is a true love and passion for many, and yet just because food is organic does not mean that it was raised and distributed in a sustainable way.
Making local food choices demonstrates a blend of global and regional consciousness. Supporting our local economies makes all of our lives richer and greater by encouraging the growth of beneficial social systems. At the same time, locally sourced food is often touched by pesticides and chemical fertilizers, which has its obvious pitfalls.
Solution: Purchase locally grown organic food.
Combining the best of both worlds can be challenging, but the rewards are worth it. In doing so you're protecting the environment, our water, our health, and supporting local economies and communities.
As you may have noticed, our food system as a whole is a tad flawed. With the trend of more and more people living in cities, it can be challenging to find food that is both truly local and is also organically grown, in part due to the way our cities have developed.
We founded Pure Love Organic Farms in 2011 with two of our close friends to provide our families and our community with a beautiful space to enjoy organic produce. Unfortunately, the location was initially an illegal garbage dumpsite and was so contaminated with 40 to 50 years, or more, of buried commercial building materials and waste that the soil is still polluted with heavy metals. Our half-acre plot of farmland is primarily used for growing organic flowers, and has enriched our community over the years, providing beauty and educational opportunities to dozens of community members where a dump once was. But we cannot grow food due to the soil contamination.
This is one of the challenges of our increasingly interconnected and urban lives. We have plenty of access to organic food at our grocery stores and to local food at our farmer's markets, but finding local food that is also organic can be more difficult. It is most certainly possible to grow organic food in our cities, but a shift in understanding and a willingness to collaborate in new ways will be necessary. This guerilla gardener in South Central LA is a testament to how it can—and does—work.
Fortunately for most of us city dwellers there is a low-hanging fruit, if you will. Farmland is often accessible within 200 or so miles of us (often less) and a great way to get access to both organically and locally grown food is to hit up a search engine to find Community Supported Agriculture (CSA) programs in your area. When you join a CSA, you are effectively subscribing to a "share" of a farm's produce. It is often possible to locate nearby organic farms that have CSA drop-offs in your city or organic farms that are close enough that you can make a run to pick up your own CSA share. CSAs are a great way to support the local economy, get your hands on seasonal produce, and keep our farmers in business. If the produce is also organic you will truly be making a difference to the health of our people and our planet.
But the deeper point here is to have the conversation itself. We each can do our best. Some days we may eat organic, some days we may eat local, some both, some neither. It is the awareness of our efforts that counts, and our appreciation for a world where we can work together to create something better, in a time and place where we still have a choice.
Photo via iStock
—
Lee Frankel-Goldwater is a professional environmental educator, travel writer, and social innovator. He holds an MA in Environmental Conservation Education from NYU, and has most recently been teaching Environmental Studies at Pace University, as well as working with The Sustainability Laboratory on several innovative community development projects in Costa Rica and Israel. Lee's dreams include developing and leading new programs in transformative youth environmental education, fostering global environmental citizenship, and bridging worldwide gaps in cultural understanding towards a more unified and compassionate human society.
Michael Forman is a native of Bronx, New York, and has lived in New York City for almost his entire life. He is the executive farm director of Pure Love Organic Farms, an organic, urban farm that he and three other friends created in 2012 from a former garbage dump site. Michael also works as the North American account manager for Totally Green in the sustainable technologies field.