This piece originally appeared on TheWholeTara.com.
---
Anything green, fresh, and light makes a great guilt-free snack. Am I right?
This sweet pea and garlic hummus is not your average hummus recipe and it's absolutely perfect to dip any fresh veggie or pita chip into. Which is fantastic because pita chips are my weakness (especially the salty garlic ones!). The sweet peas add a nice flavor to the already perfect combination of chickpeas, garlic, and tahini. Add it to your wrap, sandwich, or even avocado toast. Because—let's face it—everything tastes better with avocado.
Sweet Peas aren't only absolutely delicious, but they also are great for your health. They boost the immune system (thanks to the high levels of antioxidants), help regulate blood sugar (through slowed digestion by the high protein and fiber levels), and encourage strong bone health (with vitamin K that helps anchor calcium).
So go ahead: Be healthy and empowered! Make this hummus and pair with pita chips, or quinoa bread as I did above.
Light 'N Fresh Sweet Pea Hummus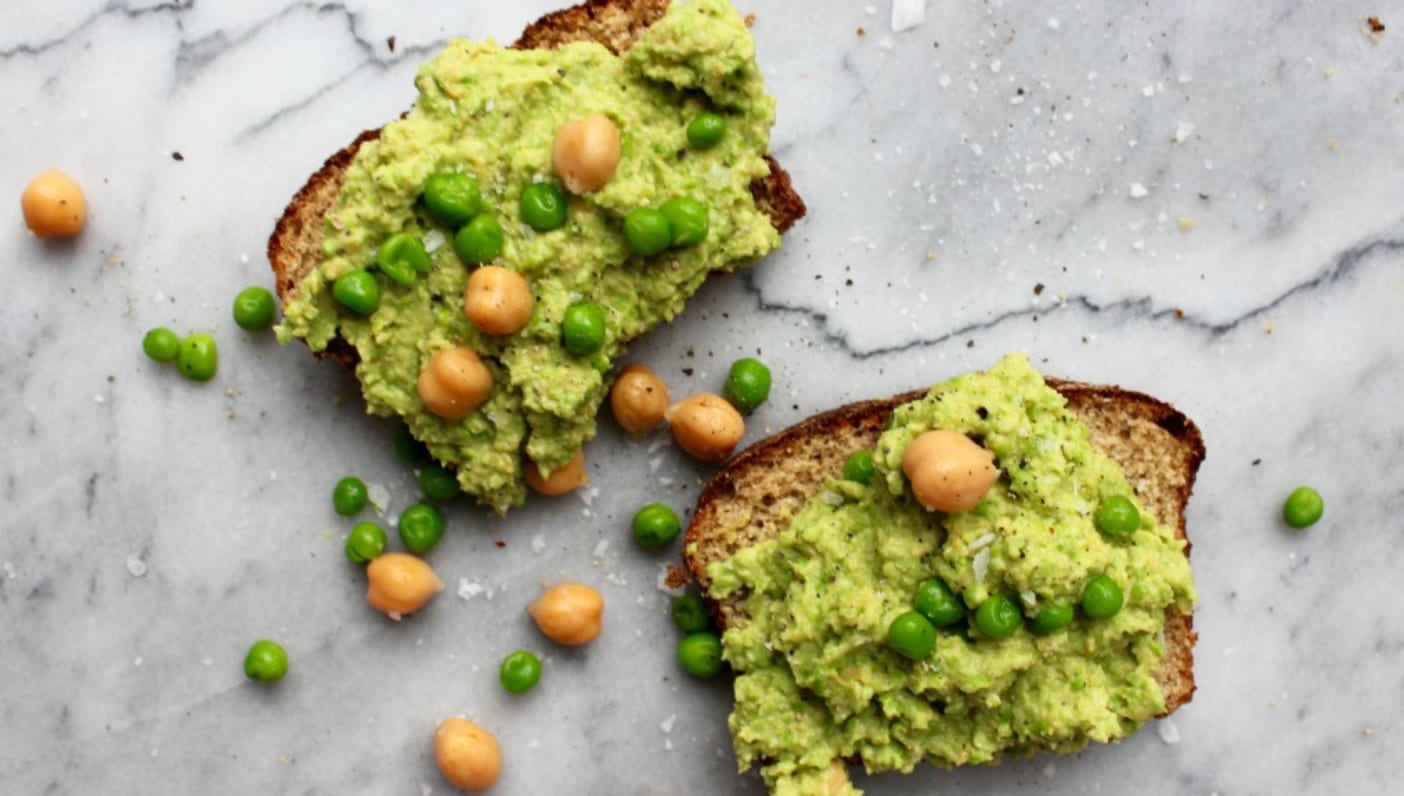 INGREDIENTS

4 cloves garlic, minced
2 cups sweet peas, frozen
1 can chickpeas (28 oz.), rinsed and drained
½ lime, squeezed
3 tbsp olive oil
1 tbsp tahini
Salt and pepper, to taste
Red pepper flakes, to garnish
Sprouts/microgreens/pesto, to garnish (optional)
DIRECTIONS
In a food processor, process garlic and sweet peas until they form a paste-like consistency. Add in the chickpeas, lime juice, olive oil, and tahini. Blend until smooth, scraping down the edges as needed. Season with salt and pepper to taste. Serve topped with any variation of sprouts, microgreens, rocket leaves, or pesto to kick it up a notch!
Photos courtesy of Tara Milhem
—

Tara is a recipe developer, nutritionist, and writer at TheWholeTara.com.