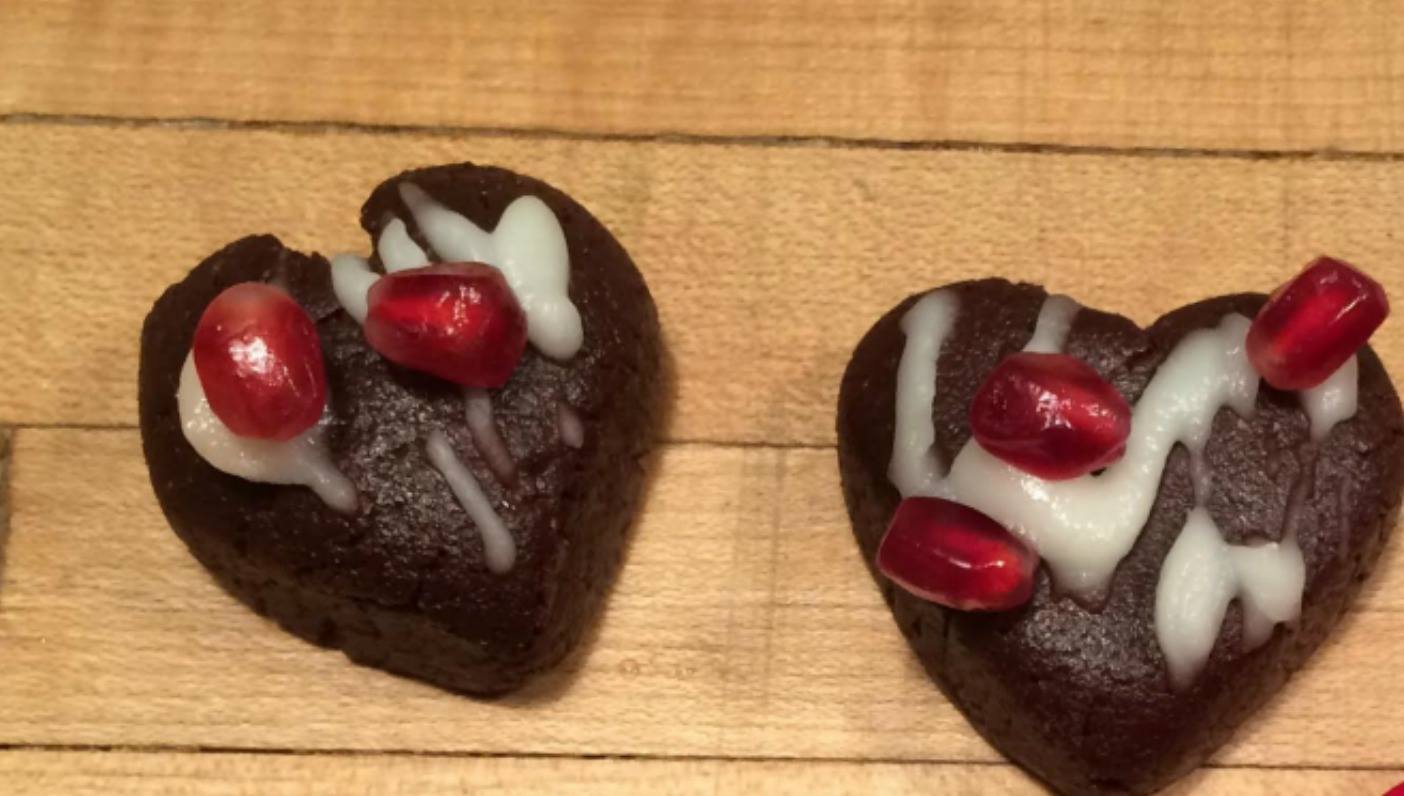 Photo courtesy of Moira Nordholdt
In our kitchen, we make these dense and delicious heart-healthy brownies that go out as surprise "thank yous" to our favorite customers. We wanted to share the recipe so you can indulge in something healthier than packaged, processed, sugar-filled chocolate.
Go ahead and share the love: These are filled with antioxidants, fiber, and heart-healthy omega-3 fatty acids. Enjoy!
Raw+Vegan Heart-Healthy Chocolate Brownies
INGREDIENTS
2 cups walnuts
10–12 juicy, jammy medjool dates
1 cup unsweetened organic cocoa powder
1 tsp cinnamon
1 tsp maca
Pinch pink sea salt
Icing:
3 tbsp coconut butter
1 tbsp maple syrup
3 tbsp water
DIRECTIONS
In a food processor, pulse walnuts and dates together until crumbled, then run the food processor until the walnuts are completely blended with the dates into a cookie dough texture.
Turn the dough out into a large bowl and add remaining ingredients. Mix everything together well with your hands.
Break off small palm-sized portions and roll into a ball. Flatten the ball on a table and shape into a heart with your hands or use a heart-shaped cookie cutter.
Soften the coconut butter in a bowl over hot water and add maple syrup and water until it's creamy and smooth. Drizzle over brownies and top with pomegranate seeds.
—
Moira Nordholt is owner, head bottle washer, and chief of deliciousness at feelgoodguru, a super-healthy, plant-powered catering and delivery service in Toronto founded on the principles of wellness and optimism. She will be guiding a 21-day hands-on, tastebuds-on spring cleanse, Feel Good Fast, and she'd love you to join in!