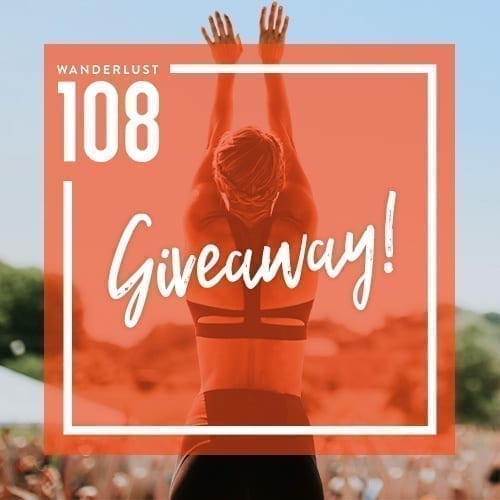 ✨ Giveaway time! ✨ For your chance to win a huge Wanderlust prize pack featuring the list below head to our Insta page and tag your bestie in the Giveaway post!
You could win:
Endota
Mother & Baby care collection – Mother & Baby Care Collection Set Contains:
1 x Gentle Bath & Body Wash 250ml
1 x Gentle Baby Lotion 250ml
1 x Protecting Barrier Balm 100gm
1 x Calming Sleep mist 120ml
1 x Moisture Rich Belly Butter 170ml
1 x Nourishing Nipple Balm 30gm
1 x endota spa drawstring canvas bucket bag
Crystal Lab x Crystal Grid
Ettitude
Ettitude sleep pack Bamboo Lyocell Sheet Bundle and Eye Love You eye masks
doTERRA
Home Essential Oils kit and Diffuser 
Murdoch Books 
Up to 40 books! 
I Love Chakra  
Personalised Bespoke Crystal Necklace & FREE 20 min Chakra Crystal Consultation by Katie Manekshaw founder of I Love Chakra
Dumbo Feather
Mindful & Healing Bundle 
MIGOALS JOURNALS
"Kickstart your 2020 pack with a 2020 Goal Digger Planner, Focus Pad, Get Shit Done A6 notebook & Goal digger premium pen
LoveByT
Gift box of 3 tubes of toothpaste:
3 x 120ml tubes of LOVEBYT botanical toothpaste in cinnamon & clove, peppermint and charcoal & mint
Spindrift Collective 
'I am free' necklace
Heart Therapeutics
3 Large teas (50 g)
'Rise and Shine', 'Flow' and 'Rancho Relaxo'
I Am That Yoga
2 x Luxury Cork Yoga mats 
Myoni 
2 Myoni Cups
Mara & Us
Custom jewellery piece 
Oleu Life
Yoga Shanti Massage oil
Kate Kendall
A signed copy of Life in Flow
Biet Simkin
Don't Just Sit There – Book
Michael James Wong 
Sit Down Be Quiet, Boys of Yoga Book + JUST BREATHE Tote Bag + BOYS OF YOGA t-shirt
Chantelle Rawlings 
Beginner Serial Aerial Asana Card Set 
Uluna 
Roller/mist/crystal kit combo
Terms & Conditions