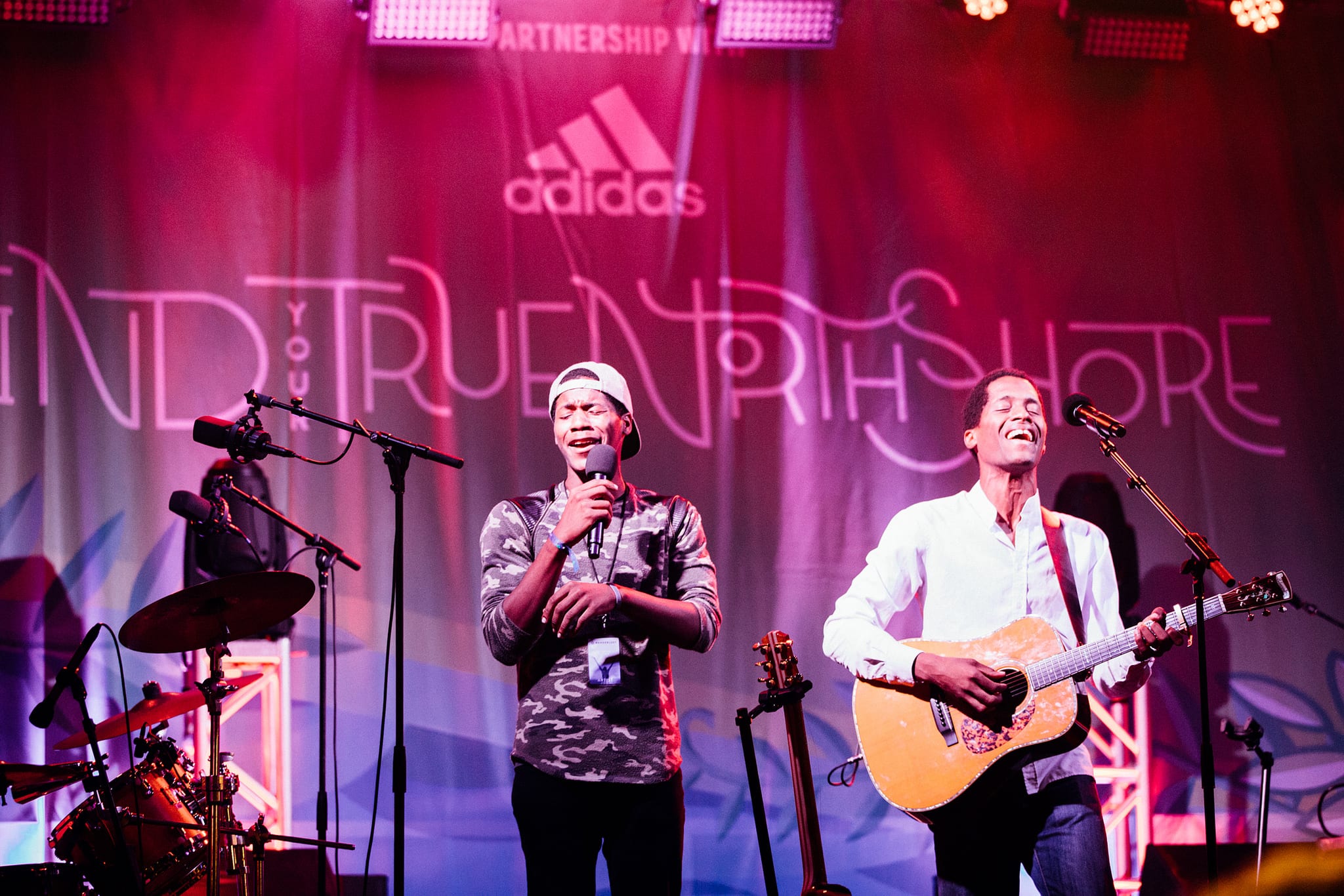 Photo by Melissa Gayle
Catch Ron Artis II at a Wanderlust Festival this summer! For more information and tickets, click here. 
---
Ron Artis II is a master guitarist hailing from Hawaii, and is a Wanderlust Festivals favorite. Despite now having a slew of adoring fans, Ron says that he has always been the shyest member of his family, and "spent most of childhood in the corner with my guitar." He is the oldest of 11 children, and his family is brimming with creators, artists, and thinkers. "I can't remember a time before music," he says. "I learned to play the piano before I could even spell." On his thirteenth birthday his parents got him his first real guitar from a garage sale and he's been playing ever since. We discussed his family, his writing process, and his current and upcoming projects.
Wanderlust (WL): Your music spans a variety of genres. Is there a specific genre of music that you are particularly fond of?
Ron Artis II (RA): Ooh, this is a very hard question. It's all in the moods and surroundings. Right now I'm really hard into soul/funk and the blues. I've been doing a lot of writing in that direction lately. I love it because it really sets me free emotionally. I can feel it through my whole soul. I sometimes feel like crying while I'm singing. Before that I was doing a lot of acoustic/singer-songwriter music, which allows such a freedom of sensitivity and is more of a personal genre.
WL: What is your writing process? Are there any specific points of inspiration you draw from?
RA: My writing process is very unconventional. I do most of my writing on stage, in my sleep, or around 5 a.m. – 6 a.m. in the morning at home. As far as inspiration, I believe music is to be lived, as life is meant to be lived. So everyone you meet, everywhere you go—listen listen listen, feel feel feel, care care care. Nothing is insignificant. I pray to be able to write and perform for the people. I put my whole existence into the music. I'm saying something to whoever cares to listen.
WL: Can you tell me a bit about each of your bands?
RA: My brother Thunderstorm and I are the members of our duo Ron Artis II & Thunderstorm. We traditionally play an acoustic guitar and a Cajon (acoustic drumbox). We started playing together as a duo about three years ago, sharing songs we've both written over the years. I like to say that my brother and I are a pretty dynamic duo. I'm older and more settled in. Thunderstorm is constantly changing and exploring, and bringing a very youthful expressive point of view with very deep emotions. I love performing with him. I believe he also likes me handling all the grown up stuff around the group haha.
Ron Artis II & The Truth is all about soul. In the core of this group we have my brother Stevon Artis on drums, Riley Pa'akaula on bass and myself on guitar and vocals. We live for playing live! Once you've heard us you will know why. We love to get into the music and bring something to you that you can understand and relate to. Going from funk, blues, soul to rock ballads and soulful jazz. This group is definitely eclectic.
WL: You often improvise and write new songs or riffs during a performance. Do you draw inspiration from the energy of the audience when you are performing?
RA: I believe in walking onto the stage for the people. I've agreed to say something to the audience, hear their struggles, joy and everything in between. I never walk onto the stage for me. Again I pray that God will use me to share something that can resonate with everyone, remind them of the beauty, freedom, gifts, love—the child they have inside.
Sometimes that gets so strong that a new song starts in my head and we have to go for it. The fun part is how it comes together on stage. None of us know how the whole song will go, so we all lean into each other and listen, trust and share. It's truly beautiful.
WL: What does a day in the life look like for you?
RA: My days start with waking up and looking at my beautiful wife (Julia) and daughter (Ida Marie). Then—most days—I'm running my mouth about new crazy ideas… Really, I'm bad about it. About every week there's a new "greatest idea". I'm very grateful to have such a caring and patient wife. Then I'll start calling people on the phone way before the "Internationally Allowed Hours to Call Someone". But around the afternoon things will settle in and I usually pick up my guitar and listen to music. I wish I could say that I'm a very patient person all the time, but this article is all about being honest. 
WL: What are you working on right now?
RA: I'm always working on new projects. It's one of my favorite things to do. We talked earlier about my first instrument; well it just so happens that I'm preparing for having my first performance in years on piano. I needed some time from it after my father passed away in 2010. I spent a lot of my time with my father. That's where I learned most of my music. We spent countless hours debating music theory and practicing together. So playing the piano will always bring me very close to him. This December I'm having a concert in Honolulu performing on piano. All original songs. So that's gonna be keeping me pretty busy these next weeks. But I'm ready.
Catch Ron Artis II at Wanderlust O'ahu in 2019. See you on the North Shore! 
—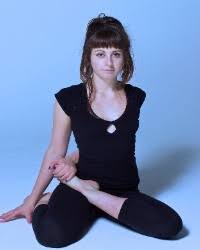 Jillian Billard is a poet, yoga teacher, cellist and avid wanderer. A native New Yorker, she is often caught daydreaming of sprawling green fields and mountains. She trained and received her ashtanga yoga teacher's certification in Goa, India and works at Laughing Lotus Yoga Center in Brooklyn. You can often find her with her head buried in a book, doused in lavender. Follow her on her (very newly developed) Instagram page for class schedules and updates at @jillboyoga