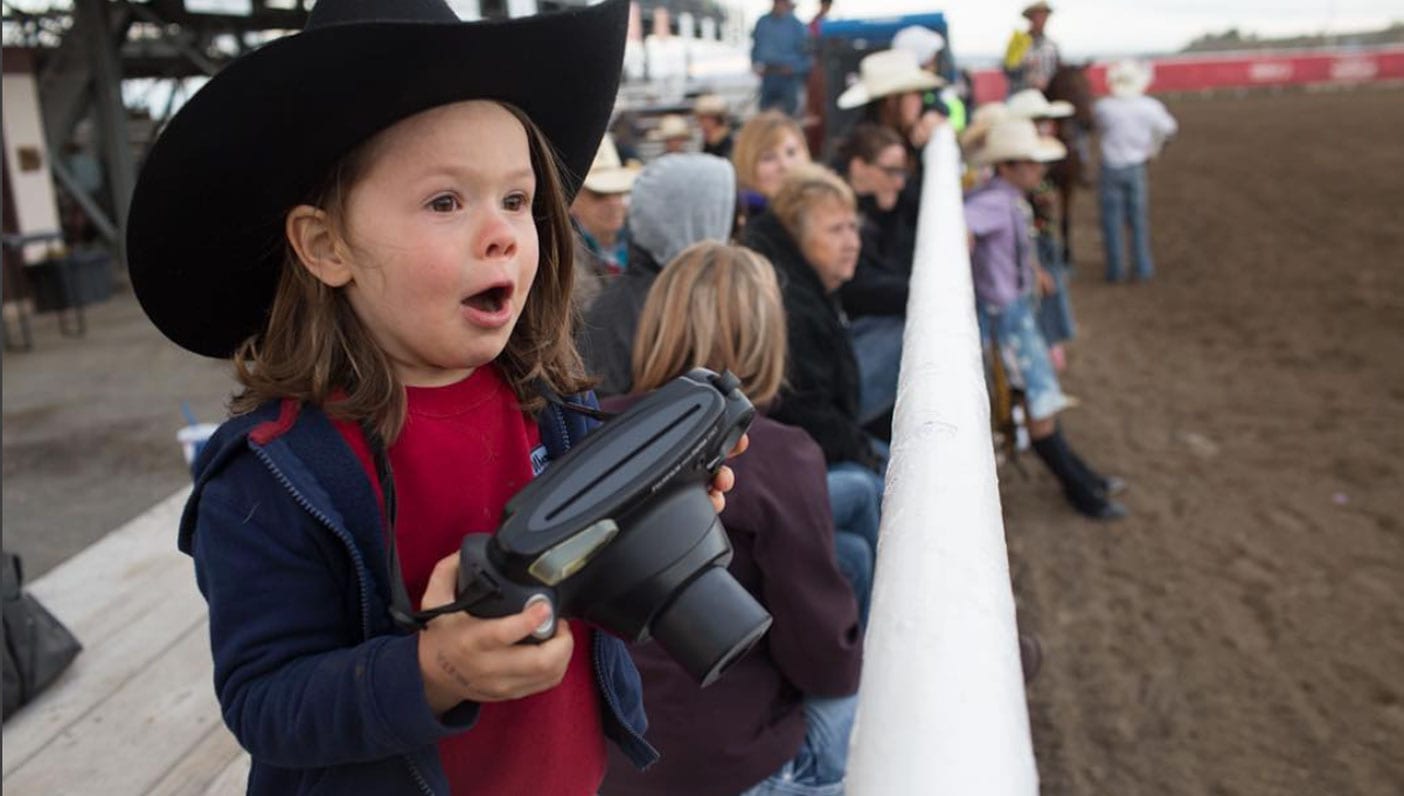 Photo via Hawkeye Huey on Instagram
This piece is from our partners at Fatherly. Want more like this? Sign up here.
---
There's nothing like a road trip for some quality father–kid bonding. Somewhere between the marathon "Are we there yet?" sessions and back seat meltdowns lie lifelong memories created, poignant advice shared, and 125,000 Instagram followers throwing money at you to turn your kid's travel pics into a book.
Wait, you mean that doesn't happen to everyone?
Meet the latest über talented kid putting grown men to shame: 5-year-old photographer Hawkeye Huey. (Damn it, even his name is badass.) Between his fourth and fifth birthdays, Hawkeye took thousands of Polaroids on an instant-print camera given to him by his dad, National Geographic photographer Aaron Huey, during their first father–son road trip away from mom: sleeping in blanket forts in the desert from Seattle to Southern California's Salton Sea.

That would have been enough to crush all your epic father–child bonding dreams, but the Hueys took it a step further. From his knee-high perspective, Hawkeye captured one incredible image after the next of the American West's landscapes and people. Aaron started posting them to an Instagram account that was named one of Rolling Stone's 100 Best, and now those photos are poised to become a book. That's as long as Hawkeye's 'Staff Pick' Kickstarter campaign reaches its funding goal, which it surely will because god damn it anyway, you Hueys. To recap, Father Of The Year Nominee Aaron Huey successfully avoided "seeing a four-year-old learn about making photographs by holding his finger on the touchscreen of an iPhone," had the father-child road trip of a lifetime through one of the most beautiful parts of the country, watched said child join the grand tradition of photographing the American West, launched one of the best follows on Instagram, and (most likely) secured a book deal. All of which is a roundabout reminder that someone out there wants to see the world from your kid's perspective, so you should absolutely strap that camera to their head.

All photos via @hawkeyehueye on Instagram
—
This article was originally published on Fatherly. If you enjoyed this article, check out these other stories:
Fatherly is a parenting resource for men who understand that embracing what they've become doesn't mean giving up who they are. Men who want to be great fathers without turning into cliches. Men who spent their formative years laughing at blogs about dads in short shorts, but who will never, ever wear short shorts themselves. We're committed to making the parenting process easier, whether it's offering a spot-on recommendation or a shameless laugh to help you focus on spending more quality time with your kid and less time freaking.