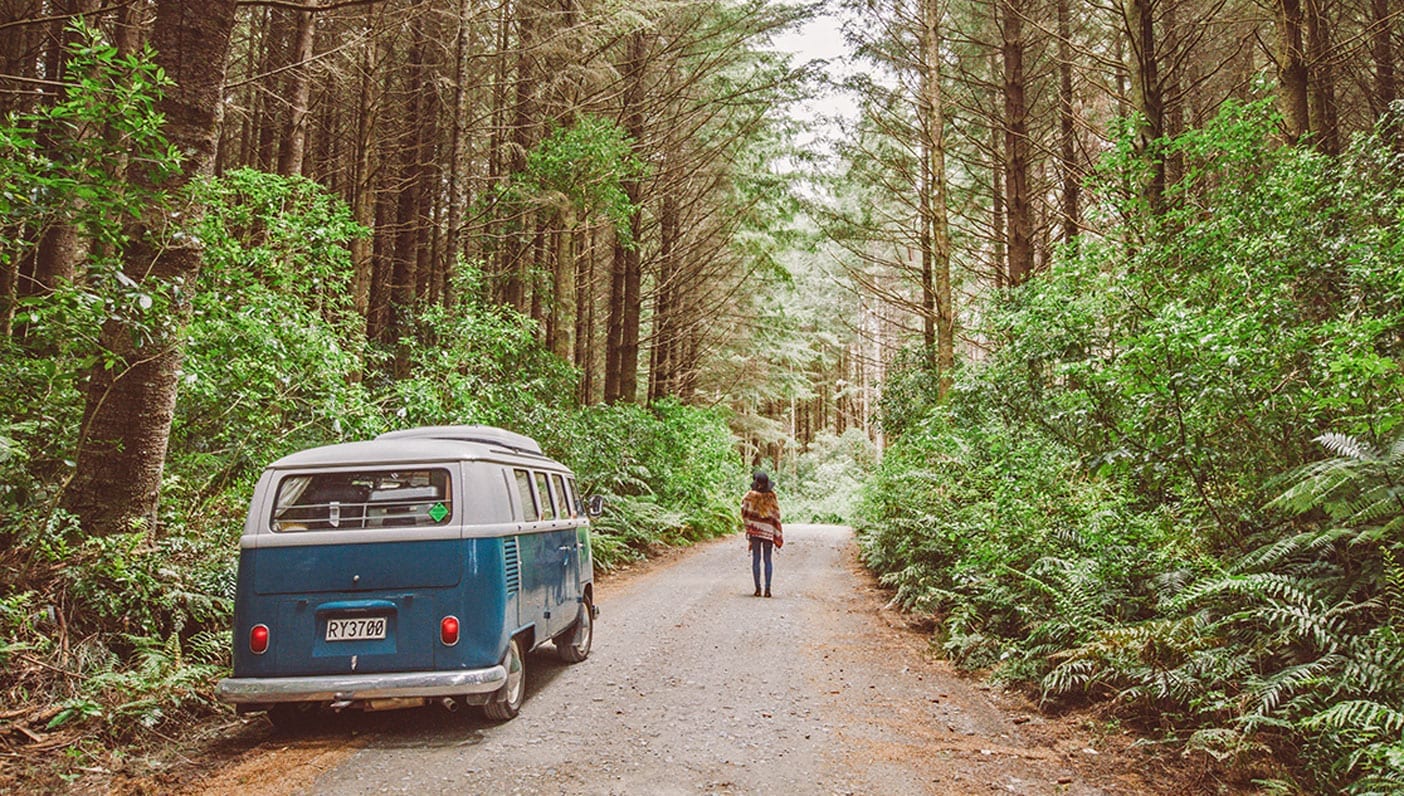 #Vanlife. It's a term that I've become quite familiar with since selling all of my worldly belongings (well, most of them) to travel and live in an old caravan.
For some folks, a nomadic life on the road is a short-term lifestyle choice. For others, the van is their home and the open road, their backyard. "Vanlifers" embrace simplicity, unpredictability, and an ever-changing view from their bedroom window.
But whether you're setting out for a quick little adventure or an ongoing journey with no end date, you'll first have to choose your trusty steed. Prior to my departure from Sydney a few years ago, I meticulously researched mobile living arrangements before ultimately purchasing my dream van. Here are some insights I've gained since then.
Choosing Your Vehicle
Raised by a father who restored classic cars, I acquired a deep appreciation for vintage vehicles from a young age, so, in my mind, there were only ever two options when it came to purchasing my little home on wheels: a classic campervan or a retro caravan. Fast forward a few years and I have now experienced "vanlife" in both. So I'm throwing them both on the table to help you choose: Kombi or caravan.
Kombi: 1966 Custom Westfalia Campmobile
.9L motor
4-speed manual
Manufactured in Germany
Part of the roof pops up
Rock-n-roll bed (back seat converts into a bed)
Caravan: "Sunnie," a 1959 Sunliner
13 feet long
Manufactured in Foster, NSW, Australia
Constructed from fiberglass, making it strong and lightweight
Two double beds (dining area converts into the second bed)
Here's how the two compare in key categories.
Space
While I had originally romanticized the idea of spending every night cooking and playing guitar around a campfire, once on the road I found that I spent more evenings inside the van than anticipated. The caravan offers separate spaces for cooking, dining, dressing, and sleeping. The extra space also allows for more food storage, thereby keeping costs down by stocking up on food in cheaper towns.
In the Kombi I found myself consistently bumping my head on the ceiling and slouching over a lot. Less storage space meant more time rummaging around trying to find items that were all crammed together. On the plus side, you carry less and only prioritize the most important items to accompany your journey.
My preference: Caravan
Towing
There are advantages and disadvantages to towing. Once you've unhitched your caravan at a campsite, you are then free to explore and (if you're driving a 4wd) access more places than you could in your Kombi.
The main downsides to towing are limited parking in town centers, challenged maneuverability, caravan sway (which can be dangerous on the road) and additional fuel consumption. Though I must mention that due to the Sunliner's unique aerodynamic design and lightweight fiberglass construction, towing it didn't seem to add much to the fuel consumption.
My preference: Kombi
Purchase Price
There is currently a very strong market in Australia, where I live, for Kombis. In my recent research, the average mechanically sound Kombi campervan is going for $20,000–$30,000 AUD (roughly $14,000–$21,000 USD). More for a split screen. Depending on your choice of tow vehicle, the cost of a car and caravan can equal a Kombi campervan. Other considerations are the additional cost of vehicle registration and insurance for a caravan.
My preference: Inconclusive, as it depends on your tow vehicle choice
Bathroom
Bathing in streams, showering under waterfalls, using public bathrooms—while this may sound like fun, many folks who've spent more than a few nights on the road will agree: Traveling with your own bathroom is highly desirable. The plus side of a caravan is that you have this option*.
My preference: Caravan
*As a side note, many camping stores sell portable toilets and showers
Setup Time
Setting up a caravan entails unhitching, stabilizing, and then putting stoppers behind each wheel to prevent rolling. Additional time is spent if you are erecting an annex. Of course, at some campsites you won't bother unhitching.
Setting up a Kombi entails pushing up the roof (if you have a pop-top) and pulling the rock-n-roll seat into a bed.
My preference: Kombi
Security
Both a Kombi or an old caravan can be broken into, though I'd say that a caravan is more difficult. But if you find yourself in an unfavorable situation in the middle of the night and you need to quickly start the ignition for a hasty retreat, the Kombi is obviously the easier option.
My preference: Kombi
Chill Factor
The simple fact is that campervans don't normally have the same levels of insulation as caravans. While it's faster to heat the smaller space of a Kombi, I found my caravan to be a much warmer space in general. This is especially true if you are pushing up the canvas pop-top in your Kombi.
My preference: Caravan
Of course, there are many more factors to consider when weighing up your options, and I'd recommend renting a Kombi prior to purchasing one.
Overall, my personal preference is a Kombi for short trips and a caravan for longer periods of time. But, if you can't make up your mind between the two, there's always this:
Photos by Liss Connell and Grace Picot
—
Liss Connell lives in Australia and has spent the past few years exploring the countryside in her 55-year-old trailer. Follow her adventures on her Instagram @lifeintheslowlane.