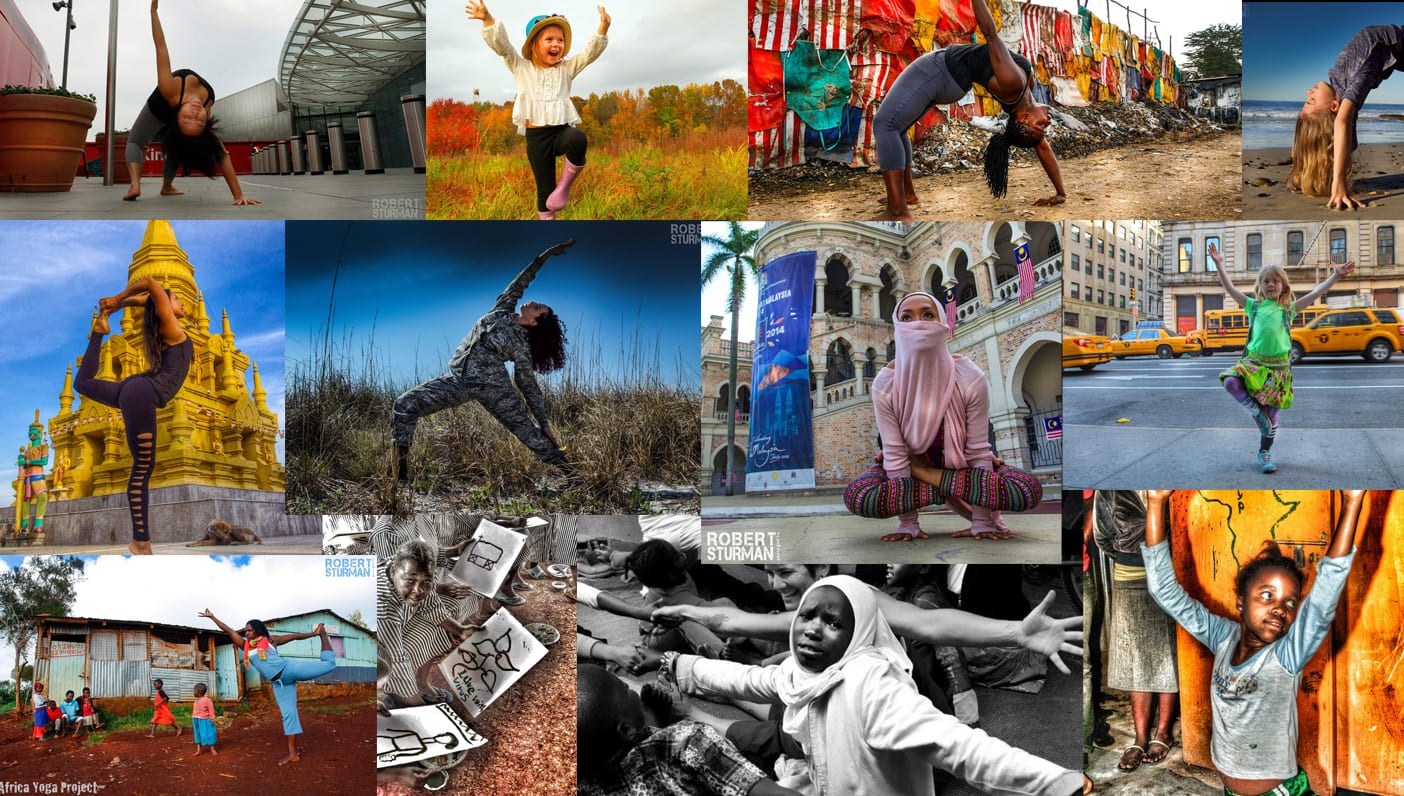 Between the Women's March and the #MeToo movement, there's no doubt that the push for women's equality and equal opportunity is a beacon of our time. As we celebrate International Women's Day today, we checked in with renowned yoga photographer Robert Sturman, who has photographed women doing yoga around the world. Today, take a moment to celebrate the important women in your life—and meet them in the movement as well as on the mat. We're all in this together.
---
For me, a work of art that evokes the feeling that there is something right in this world, is a successful work of art. And, when that occurs, I will sit back for a few minutes and appreciate it, and then begin pursuit of the next one. Here are 21 yoga images from around the world that inspire artistic wonder, but also commemorate the importance of equality for women and girls, everywhere. – Robert Sturman
In any given moment, there is the presence of pain and joy. Here, a yoga class at Mama Fatuma Goodwill Children's Home in Nairobi, Kenya
This woman's drawing brought tears to my eyes. There weren't enough mats or space for all 70 of the HIV positive women prisoners to practice in the yoga class provided by Africa Yoga Project in Nairobi, that day. So instead, paper and paints were distributed by an organization called Harambee Arts, to the women who were not able to participate in the class.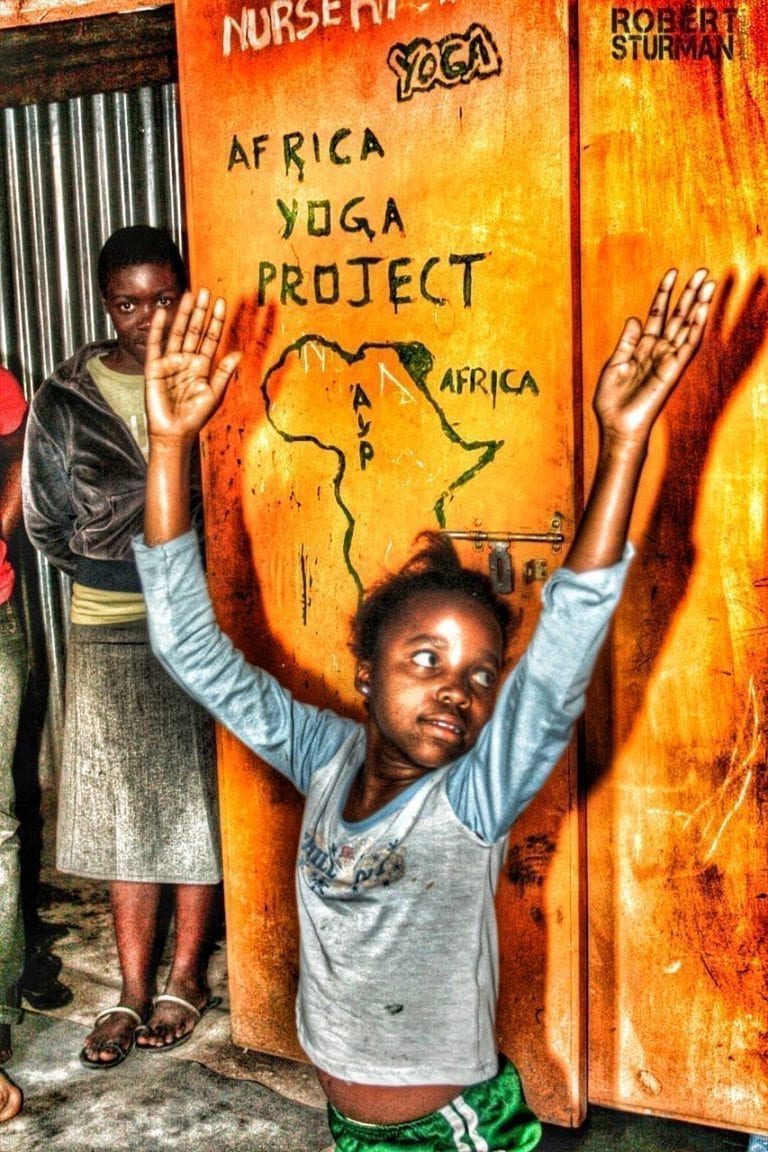 Another children's yoga class in Nairobi led by the Africa Yoga Project.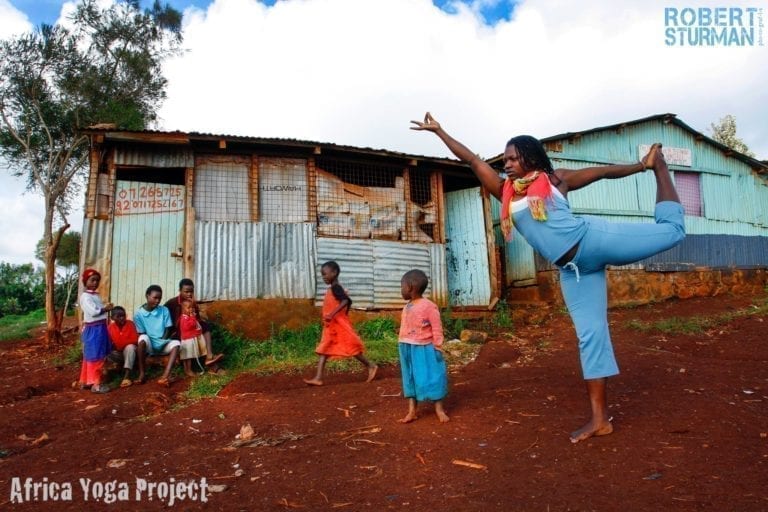 Yoga in the village near Nairobi. Irene Auma of the AYP in Dancer's Pose (Natarajasana).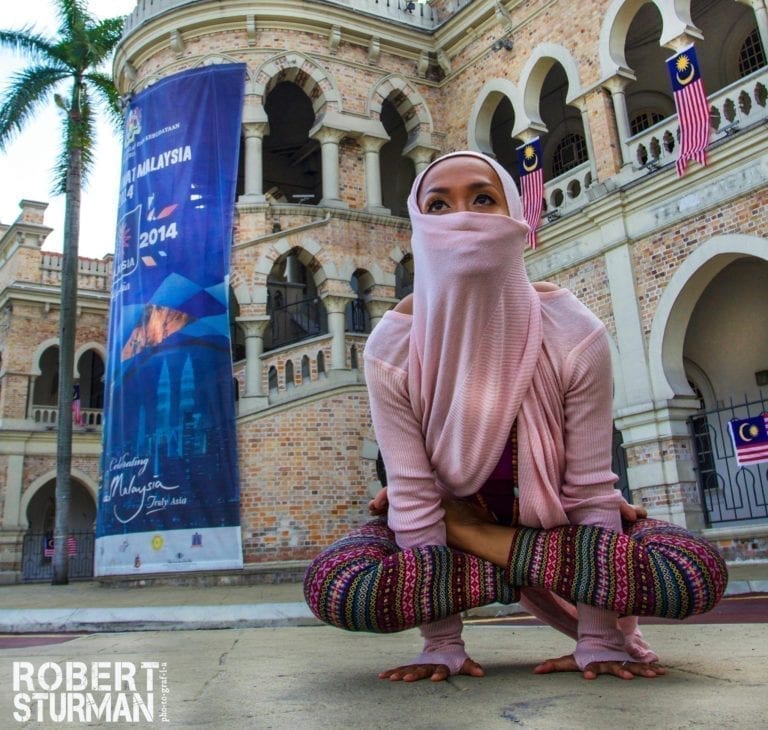 In Kuala Lumpur, Ninie Ahmad, a Malaysian yoga teacher, demonstrated Scale Pose (Tolasana.
"Malaysia banned yoga for Muslims, [who constitute] 60 percent of its population, in 2008. The ban [was] lifted shortly [after] but yoga studio operators are warned not to include chanting and meditation in its classes," she said. "I am Malaysian and I am Muslim. And I do yoga. And I pray. I see God in all of his creation—with my head covered or not, in my clothes revealing or not. My religion teaches love, respect and kindness hence yoga is in every religion, at least in mine."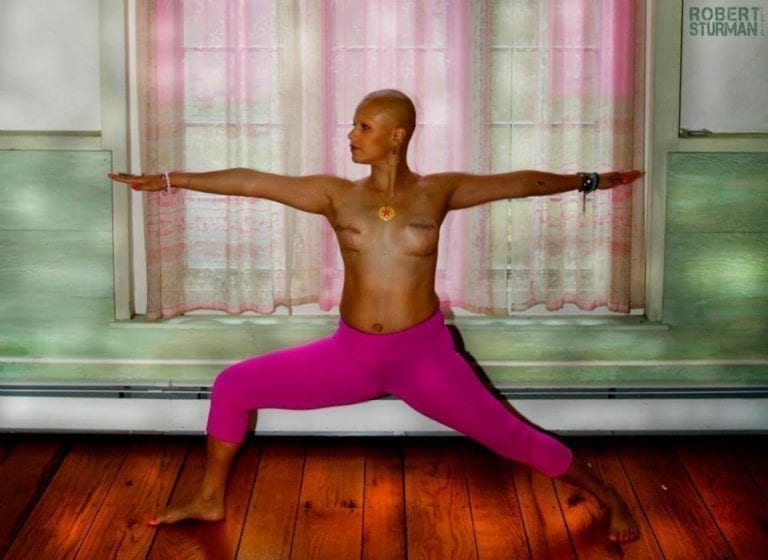 Cancer survivor Yulady Saluti is a true warrior. I have watched her go through chemo, raise six children, and cultivate a beautiful partnership with her husband, Gerald. In the 26 surgeries she's had over the years to treat breast cancer and a colon rectal condition, I've watched her deal with physical pain that most of us cannot even comprehend. In Warrior II (Virabhadrasana II), this was one of the first images we ever created together.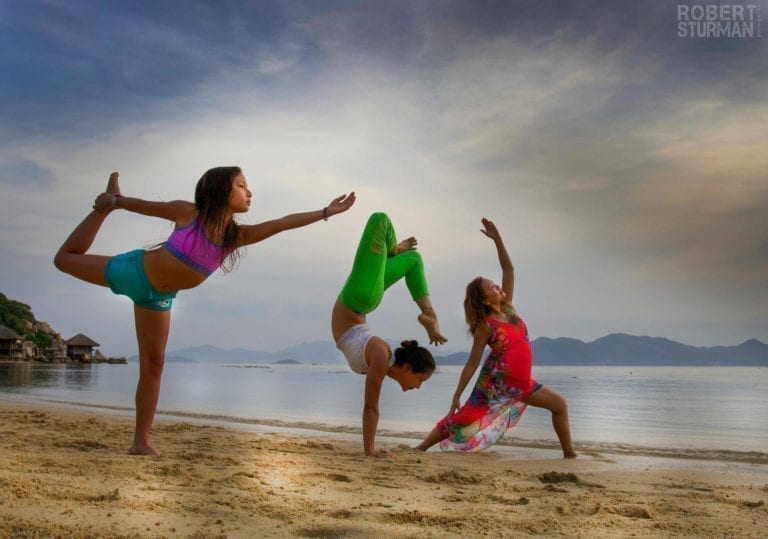 Three generations of yogis. In the middle, Briohny Kate-Smyth in a Handstand, pictured with her daughter, Taylor in Dancer's Pose and her mom, Pam in Peaceful Warrior (Viparita Virabhadrasana), somewhere off the coast of Vietnam.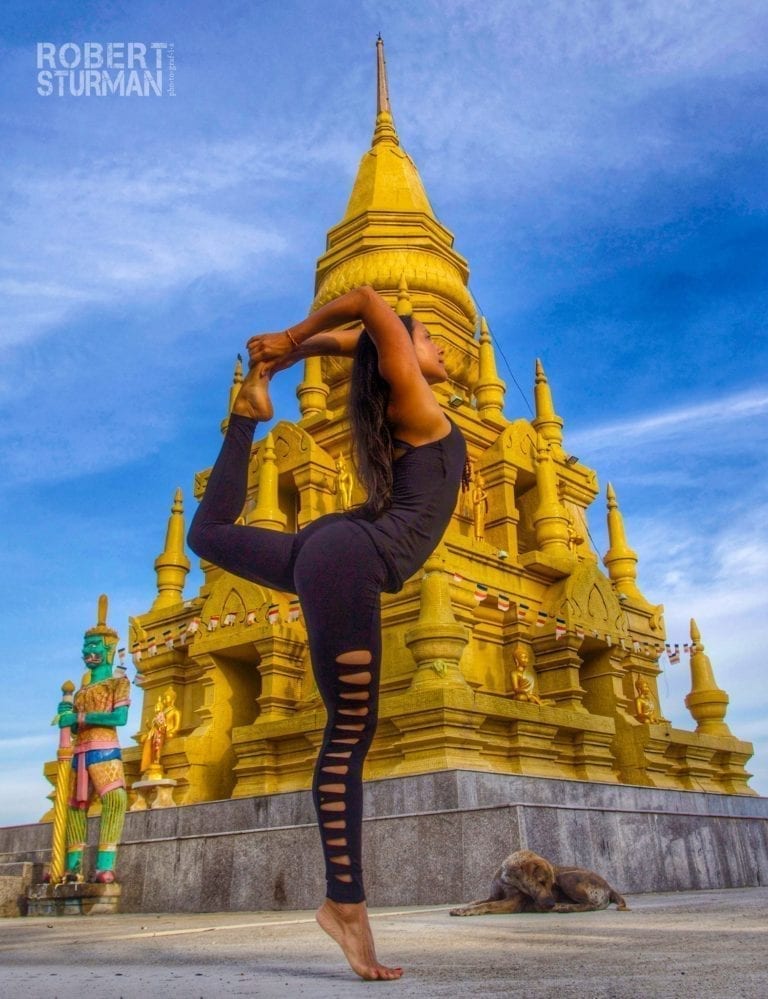 Briohny Kate-Smyth in a full expression of Dancer's Pose in Kho Samui, Thailand.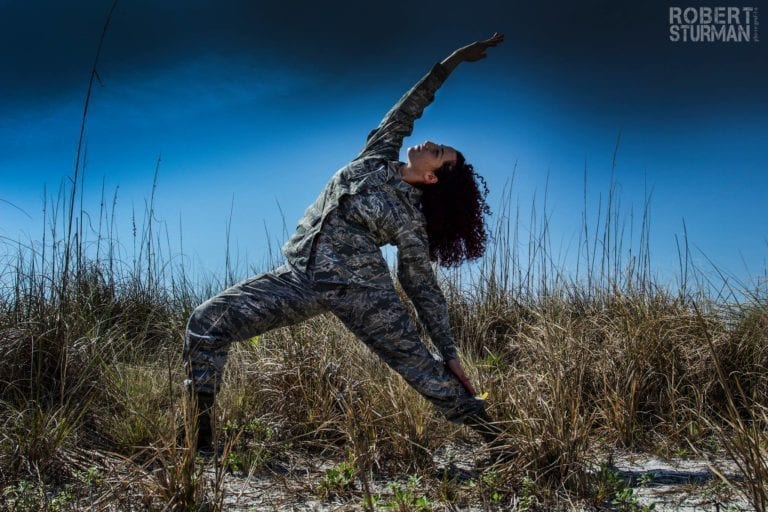 A warrior of peace—United States Air Force Staff Sergeant Cassandra—photographed on the Gulf Coast of Florida in Peaceful Warrior pose.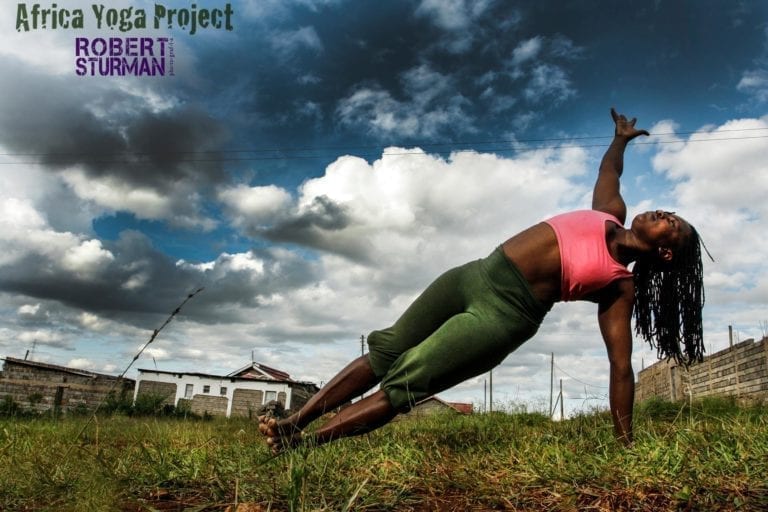 In Nairobi, Irene Auma in a Side Plank (Vasisthasana).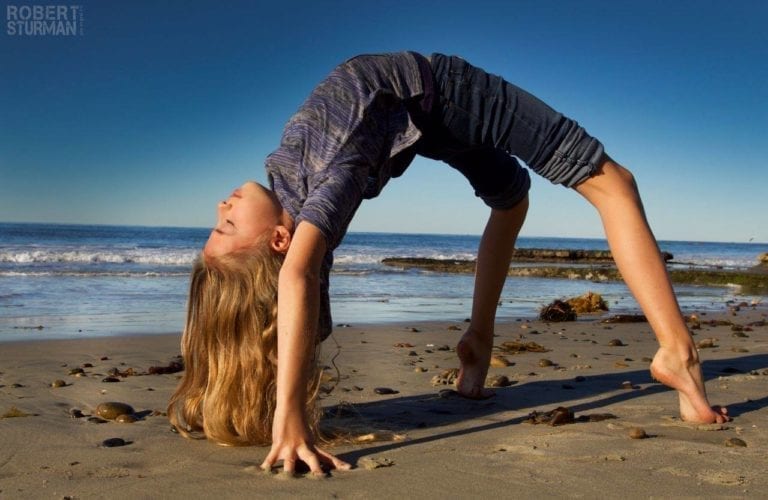 Eleven-year-old, Grace, in Upward Bow (Urdhva Dhanurasana) at Swamis Reef in Encinitas, Calif.
Grace and her yogi-mom Kira founded KiraGrace clothing.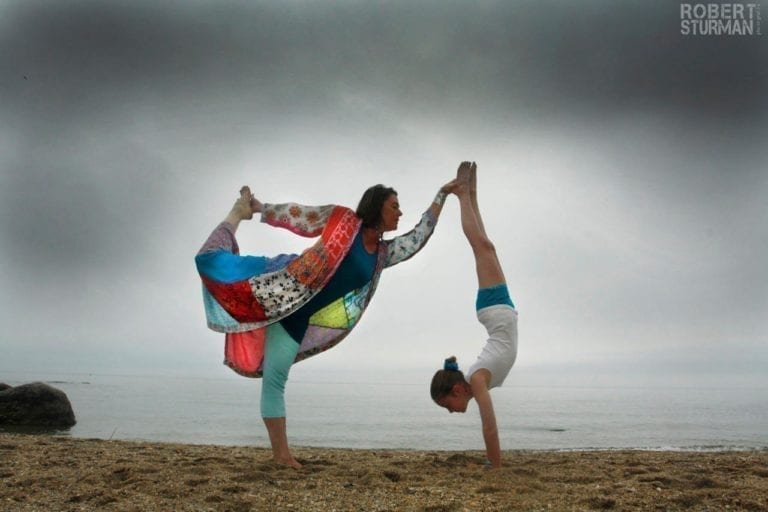 "Seashore home-schooling" in the North Atlantic. Mary Vernal in a Dancer's Pose, supporting her daughter's handstand.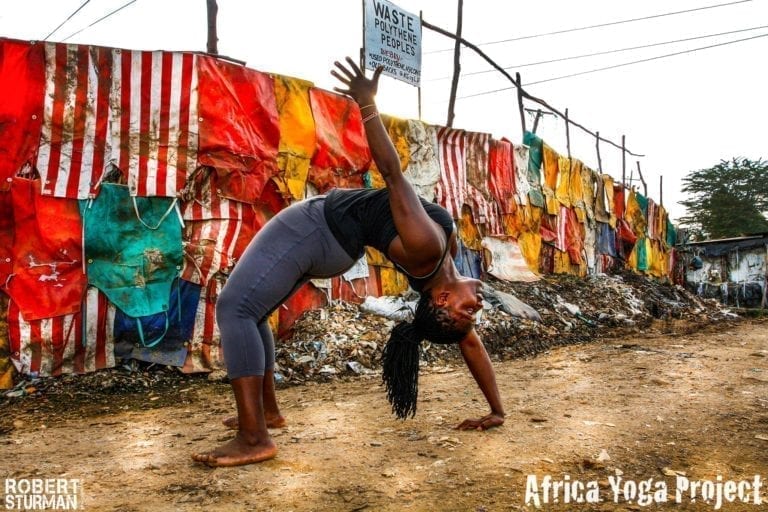 Irene Auma in an Upward Bow variation in Nairobi.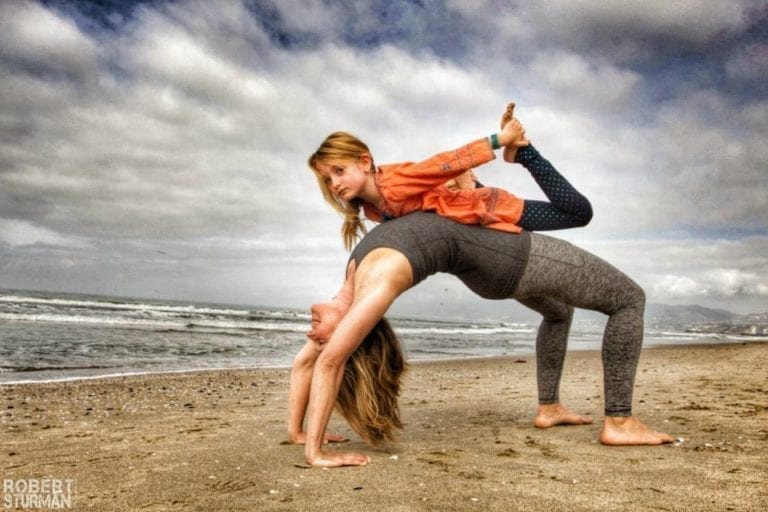 Amy Armstrong in Upward Bow with her daughter, Sophie, in Bow Pose, on Venice Beach.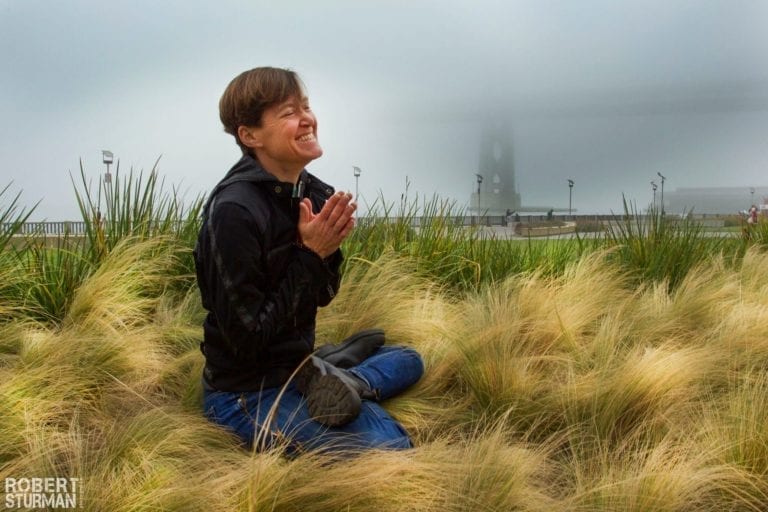 The secret ingredient beyond all the technical things one can learn in a book, is that two people trust and like each other—that is the nectar of collaborative creation and it is when the magic happens. Then there is the miracle of the photograph—the connection is here to stay.
Pictured on the San Francisco Bay in Lotus (Padmasana), Jody Greene.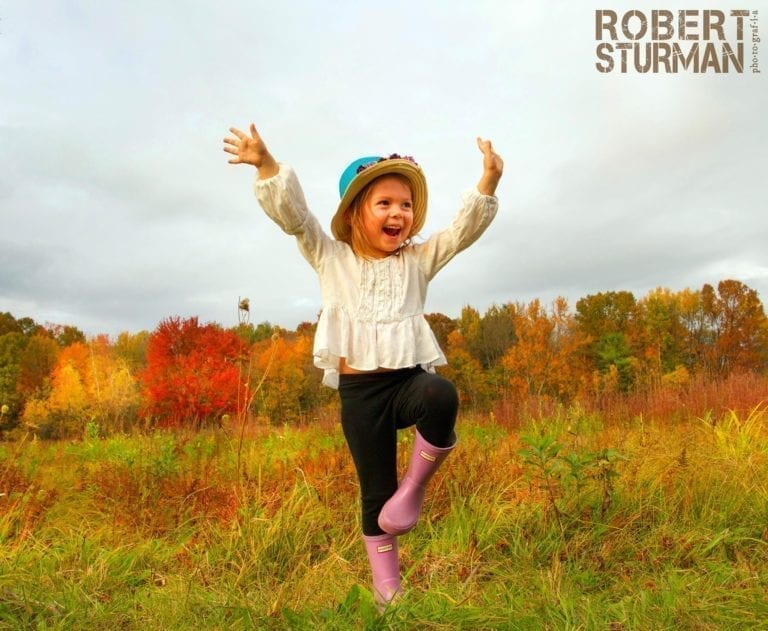 Sophie Wolfer joyfully expressed Tree Pose (Vrksasana) in Saratoga Springs, NY.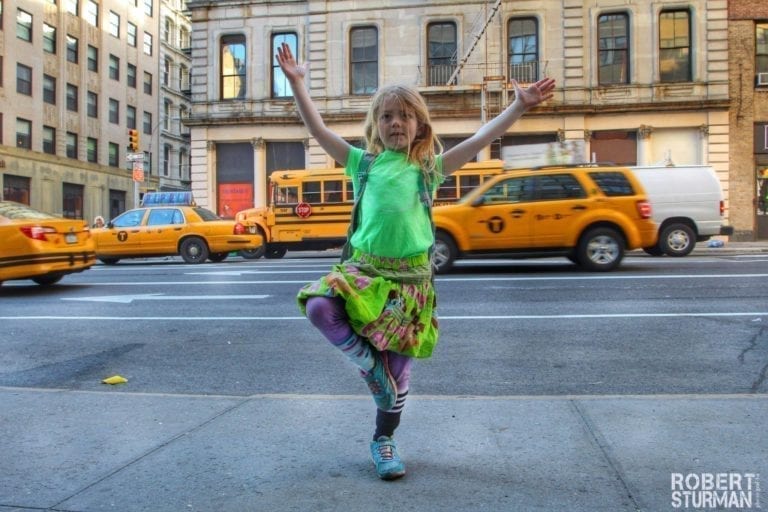 Little Isa on her way to school in Manhattan, in a confident Tree Pose.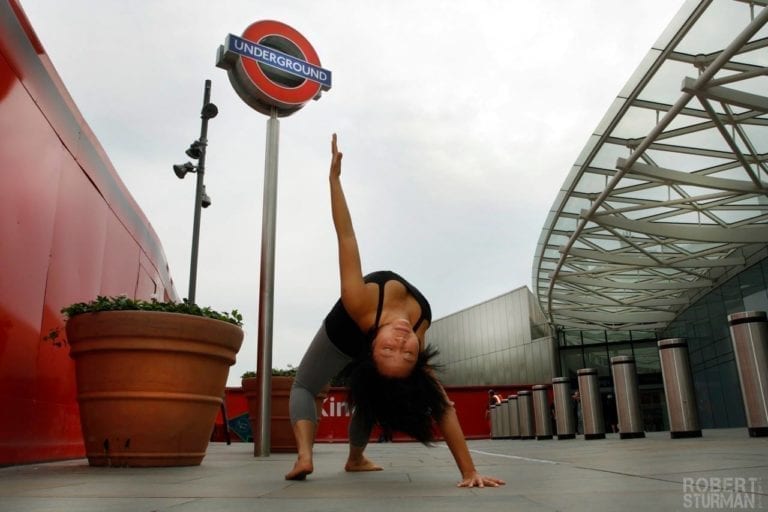 Victoria Akerstrom in an Upward Bow variation in London.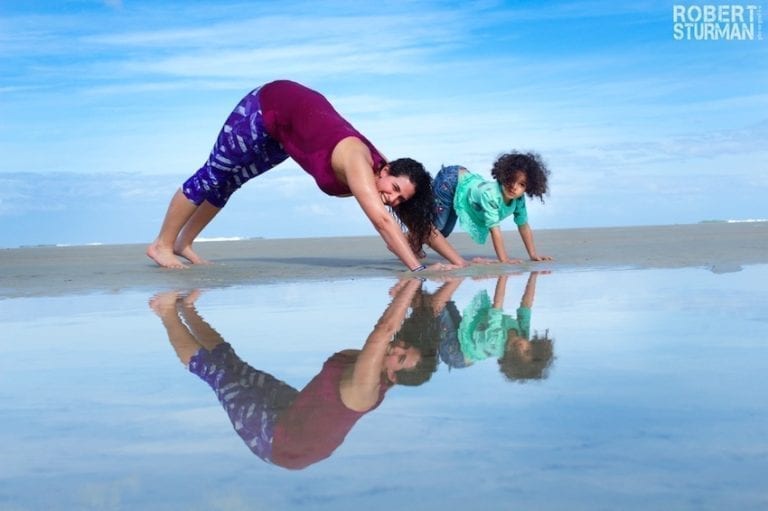 Erica Garcia with her daughter, Kara, side-by-side in Downward Facing Dog (Adho Mukha Svanasana) in New Smyrna Beach on the Central Florida Coast.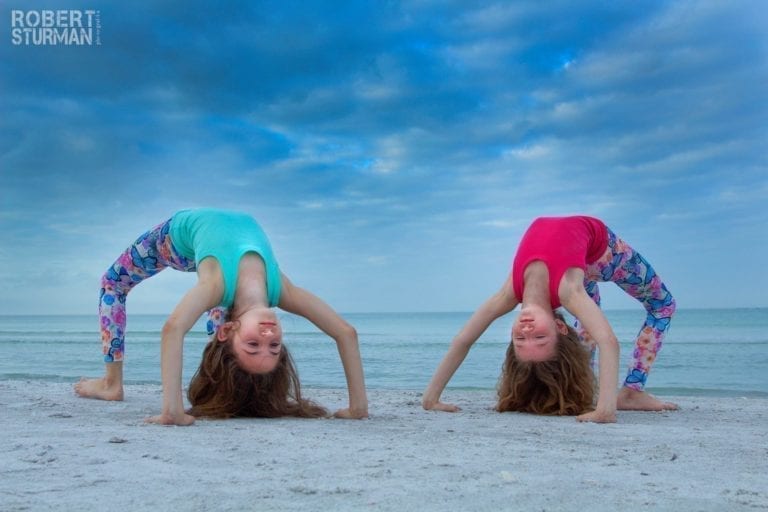 Nine-year-old twins, Jolie and Holly Bently in Saint Petersburg, FL.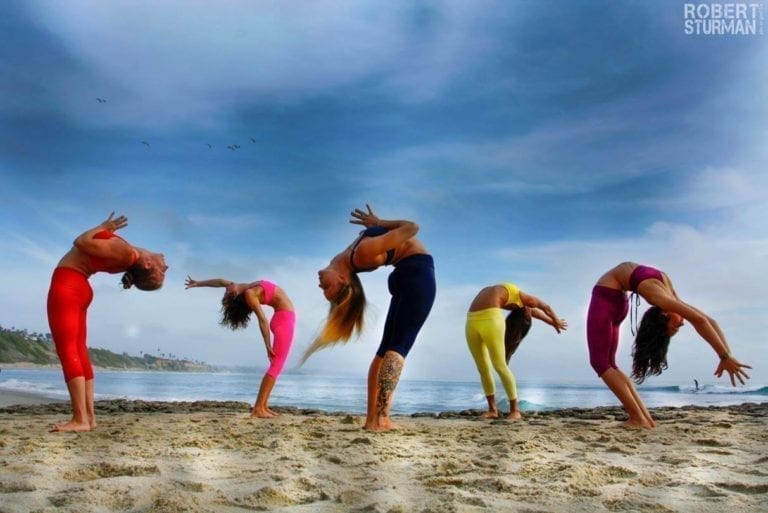 On Swamis Beach in Encinitas in Standing Backbends (Anahatasana), from left: Amanda Manfredi, Lauren Duke, Kenna Crouch, Michelle May, and Summer Athena Fah.
This post was co-written by Andrea Rice, Wanderlust teacher and writer. Photos courtesy of Robert Sturman Studio.
—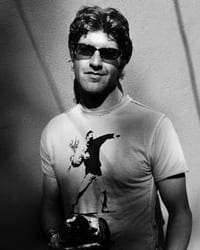 A dedicated yoga practitioner himself, Sturman's work has increasingly focused on capturing the timeless grace and embodied mindfulness of asana. His portraits, whether set in the lively streets of Manhattan, the expansiveness of Malibu's beaches and canyons, the timeless elegance of Walden's New England, or the bleakness of San Quentin Prison, remind us that there is beauty everywhere. In Sturman's own words "I often think of Rumi: 'I can't stop pointing to the beauty.' That feels right to me."
If you'd like to explore how to make strong yoga photos, click here.