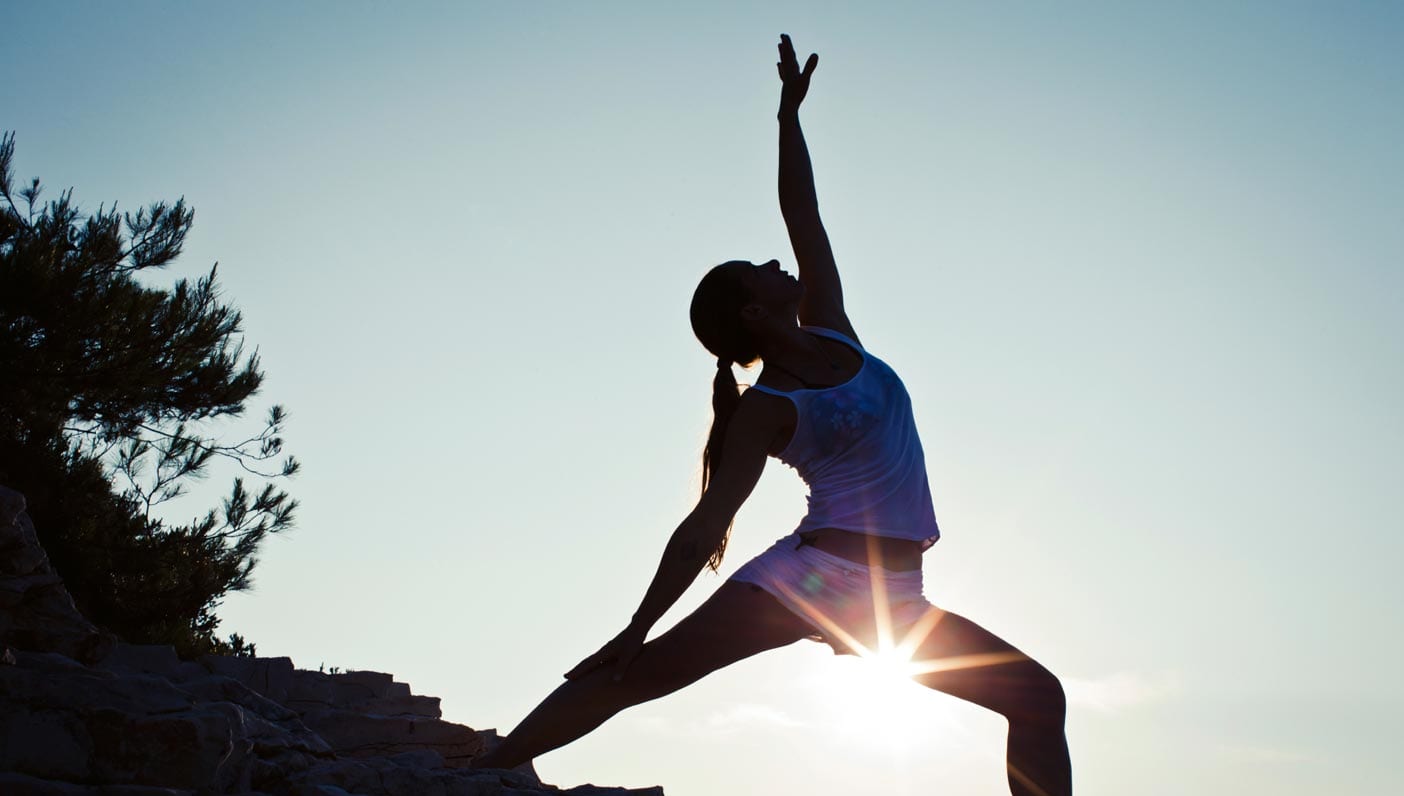 Photo via iStock
Mindfulness is the secret sauce for many change makers. And it makes sense: Yoga and meditation are grounding practices that help connect the mind and body, enabling us to think more clearly and feel at once stronger and lighter.
Mallika Chopra, Miki Agrawal, and Vanessa Lee—three successful women who weave social good into every crevice of their work—share with us how yoga and meditation help them refuel and reenergize their commitment to changing the world.
Mallika Chopra
Mallika Chopra is redefining success. She recently founded Intent.com, a website focused on social, personal, and global wellness and dedicated to helping people improve their lives and the planet at large. She is also the author of several books, including her most recent Living With Intent: My Somewhat Messy Journey to Purpose, Peace and Joy. Mallika, daughter of Deepak Chopra, was a 2015 Wanderlust Speakeasy presenter.
On Meditation:
"Meditation practice helps us actually live with intent by helping us affirm what we want and how we can serve every day. My practice is daily meditation, as well as setting my intentions for personal, social, and spiritual wellness."
On Maintaining Balance:
"I try to meditate daily for 15–20 minutes. But, I admit I am not always regular in my practice, as often work and my family life start to overwhelm me (and then I remember I should be meditating!). I try to do yoga once a week with my daughters and husband. Doing it together is such a nice way to spend time as a family, and my girls love to laugh when they see my husband and me in poses!
Aside from meditation, I am a big believer in sleep and make sure my family [gets a full night's rest] in a nurturing environment. I have become better about my diet in recent years, as I shifted to noticing how my body reacts to certain foods, particularly sugar, which I am addicted to! And most importantly I focus on healthy relationships with my family and friends."
On Changing the World:
Yoga is already changing the world in many positive ways! It's helping people physically, but also giving so many people a connection to their soul through awareness of breath and space.
---
Vanessa Lee
Vanessa Lee is the co-founder of Spiritual Gangster, a yoga-inspired fashion line that has been described as fun, modern, edgy, and irreverent, with the aim of leaving wearers feeling healthy, happy, and connected. A socially conscious brand, Spiritual Gangster feeds a person in need for every item sold and works with several global organizations to intricately incorporate giving into their business model.
On Yoga:
"Yoga has taught me (and continues to teach me) so many things. I think what has impacted me most greatly is the constant practice of ahimsa—in thought and in action, towards everything and everyone, including myself. My favorite mantra, and one of Spiritual Gangster's intentions, is "May All Beings Be Happy and Free." To me that is the goal of ahimsa and what I hope to contribute to the world in any way that I can."
On Maintaining Balance:
"Meditation for me has always worked best through movement, so I like to run trails, swim laps, or even practice a yoga sequence I know well and I just tune into my breath with a totally quiet mind. I like to do something every day, whether it's 'meditation in motion' or a yoga class, early in the morning. It sets the right tone for my day."
On Changing the World:
"I believe that yoga can help change the world in so many ways. I think that problems are rooted in fear, which can lead to anger, jealousy, misunderstanding, prejudice. Yoga does a great job of putting things into perspective. By tuning in, slowing down, connecting … we are able to peel away what we often arm ourselves with emotionally. If we all practiced, the world would be a softer, more compassionate, and happier place."
---
Miki Agrawal
Miki Agrawal is a serial entrepreneur who holds social good at the heart of each one of her endeavors. She owns Wild in New York City, a farm-to-table, alternative pizza joint that offers a healthy twist to the beloved dish. She also co-founded THINX, a company that created high tech, period-proof women's underwear. For every pair of underwear sold, THINX donates seven reusable cloth pads to women in Africa through the AFRIpads project. She is also co-created Super Sprowtz, a media company that aims to get children to eat more vegetables. She's also the author of Do Cool Sh*t, a bestselling entrepreneurship and lifestyle design book, and was a 2014 Wanderlust Speakeasy presenter.
On Yoga:
"Yoga gives me a chance to remember why I am doing what I am doing every day. It allows me to feel empathy for the work I am doing in the women's feminine hygiene space with THINX and Icon, as well in the sanitation category where basic human rights are at play. I practice three times a week."
On Maintaining Balance:
"I keep balanced with healthy food. I just became a vegan."
On Changing the World:
"Yoga can ABSOLUTELY help change the world—by teaching people to breathe deeply and be reminded of why we are doing what we are doing."
—
Kinisha Correia is a freelance writer and blogger. She is a contributing writer to a number of publications, and is a regular columnist for the Miami Herald, highlighting local initiatives focused on building social welfare in any capacity. Her blog, Prana Writes, showcases change-making people and projects around the globe doing uplifting work in the areas of yoga, wellness, eco-living, the arts, conscious travel, and ethical fashion. Kinisha credits yoga for altering the course of her life, and dedicates much of work to sharing yoga's positivity.