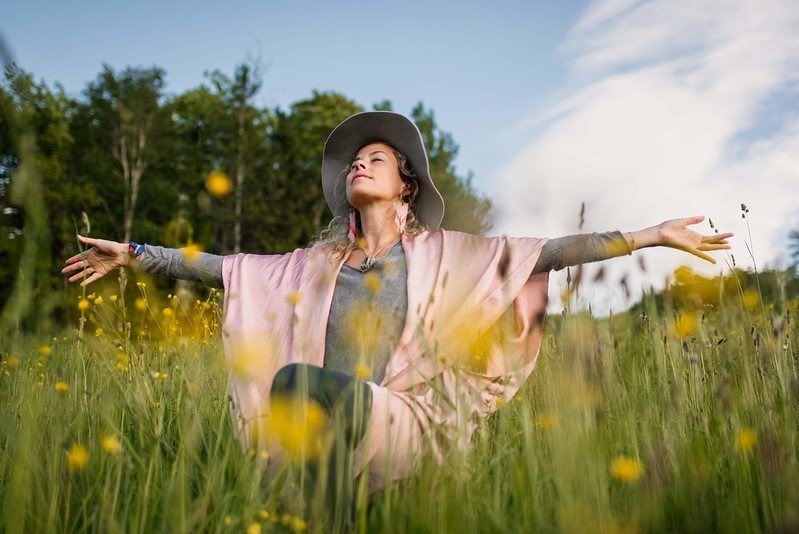 As the world grapples with the shift toward social isolation, managing pandemic-related stress, and an uncertain future, we at Wanderlust know that our greatest strengths are the wisdom of our leaders and the power of community.
We have reached out to the lighthouses in our teaching community to share some succinct, actionable insights with our community, as well as to call on us to be bold and envision how this shift can create a better world. Because extraordinary times call for extraordinary leadership. 
---
COPING IN THE PRESENT
Feeling it all: Not letting my heart shut down. Spacious open awake awareness to witness and tend to it all. Crying. Laughing. Sadness. Joy.  Anger. Relief. Fear. HOPE…

Metta: loving-kindness meditation (get a 'how-to' on

Hannah's IG

)

Beloved community: Virtual Yoga Church. Om-ing live, all together. I tear up every time.  Zoom calls with family, teacher trainees, school parents, friends.

Metta.
Being gentle on myself and others: Getting off the computer to lie on the floor, move and breathe, even if it's only for 15 min some days.  Forgiving myself for not being the world's greatest homeschool mom. Eating chocolate like it's going extinct. Taking spontaneous, ridiculous, dance breaks with my daughter.  Going on walks and counting my blessings. Taking in the exquisite beauty that co-exists alongside the tremendous suffering.
Metta.

Snuggling: Serious medicine for me these days. Multiple times a day. Alone? Self-massage and stuffed animals to wrap your arms around.

Metta.

Being of service (

seva)

and Active Hope (see below): :Bringing

Yoga Church

online to resource, nourish and connect folks all over the world. Filming yoga with

Yoga for All Movement

to share with folks in jails, recovery centers, and homeless shelters.  Supplying meals for overworked healthcare workers in my community.

Metta.

Remembering the greatness of the heart – its deeping love and wisdom, its calm power to be present with all of life.  With each wave of sadness or fear, whispering "this too", as my dharma teacher Tara Brach guided me, a gentle reminder that my heart is big enough to hold it all lovingly.  Remembering the heart's capacity to open with compassion, no matter the circumstance or condition, and letting this fortify my ability to be of service to our shared humanity.
ANSWERING THE CALL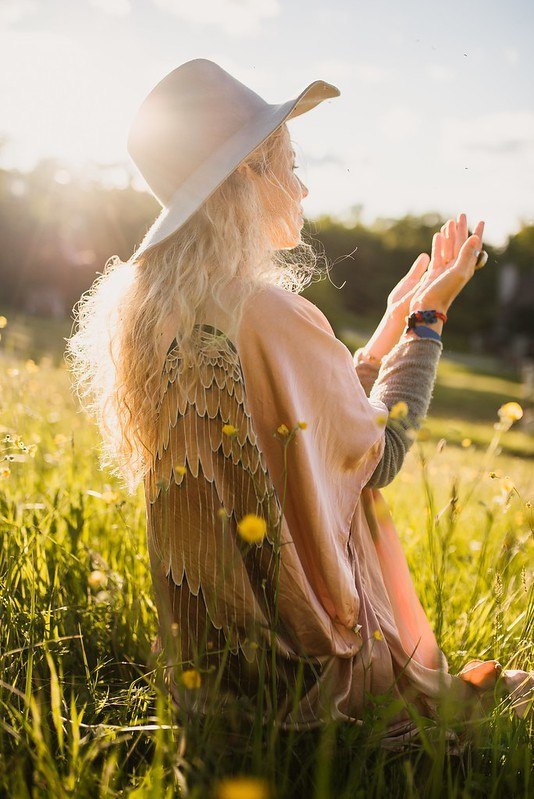 On the Spring Equinox last week I was in the forest, when I heard a mantra for this season: "LET HOPE BLOSSOM."  
We cannot lose hope.  A feeling of hope is a great start, and from there we can cultivate active hope, as my teacher, Buddhist scholar & deep ecologist Joanna Macy calls it, which involves getting clear on what our truest hopes really are, and then playing our unique role in the process of them unfolding.
Here's a journaling exercise I've created for you to inspire Active Hope, to empower our hearts and hands to LET HOPE BLOSSOM.  Give yourself the solace of a moment alone to reflect, or journal with friends over a zoom call. 
What are your greatest hopes right now?  Freely write, dreaming big, without editing yourself:
Greatest hopes right now for yourself.

Greatest hopes right now for you family and friends.

Greatest hopes for humanity.

Greatest hopes for the planet, its trees and oceans, and all its living beings.
Point the compass of your heart towards your greatest hopes. What is one step you could take in that direction?  Don't get overwhelmed by trying to save the whole world now, start with one simple, small step you can take THIS WEEK:
One step in service to yourself.

One step in service to your family and friends.

One step in service to humanity.

One step in service to the planet.
---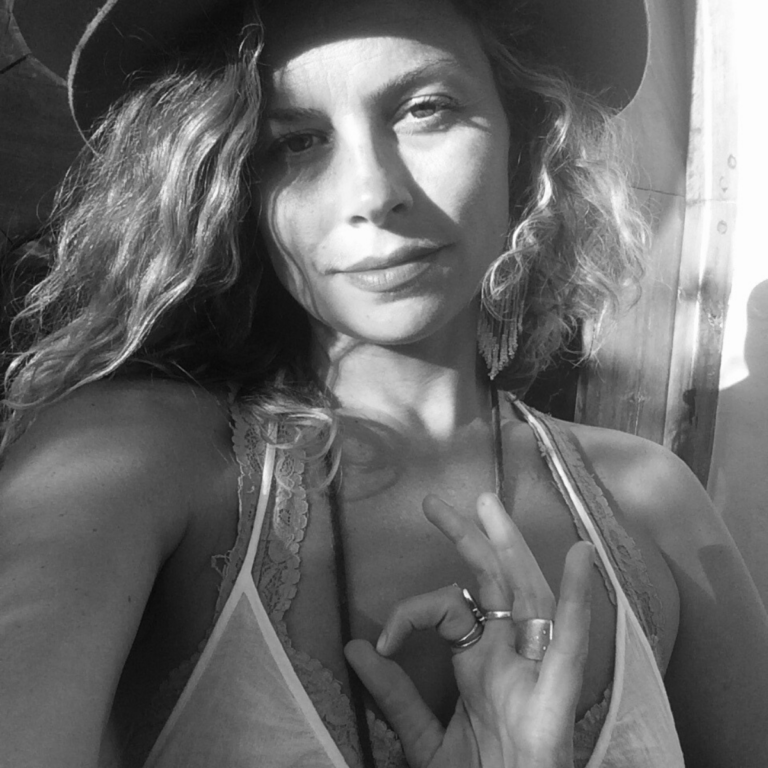 Hannah Muse is known for her profound devotion to WAKING UP to the sacred in every breath, her nurturing way of weaving ancient wisdom + transformational ritual, her epic storytelling + sweet Bhakta voice that stirs deep in your soul, and the infectious bliss that she radiates wherever she roams.
She leads classes, workshops and retreats internationally and in Santa Cruz, California, where she has been voted Best yoga teacher the past 7 years in a row. Hannah is creator of the widely hailed Awake Heart 200 and 300 hour Teacher Training programs, as well as Mount Madonna's Prenatal + Postnatal YTT. She also serves on the faculty of several other revered trainings, teaching Ayurveda, Subtle Body, Restorative Yoga teacher training, Prenatal & Women's Health, Meditation & Mindfulness Theory, and more. She has been a featured presenter at Wanderlust, Bhakti Fest, Shakti Fest, Symbiosis, Spirit Weavers, Electric Forest and many other festivals and conferences around the world.
Hannah is devoted to sharing the sacred gifts of yoga that saved her life and continue to awaken her heart each day. When she's not traveling the world teaching, you can find her giggling with her 10-year old daughter/zen master Ruby Bea, collaborating in service of social + environmental justice, exploring Mama Earth's majesty, dancing wildly, or meditating quietly.