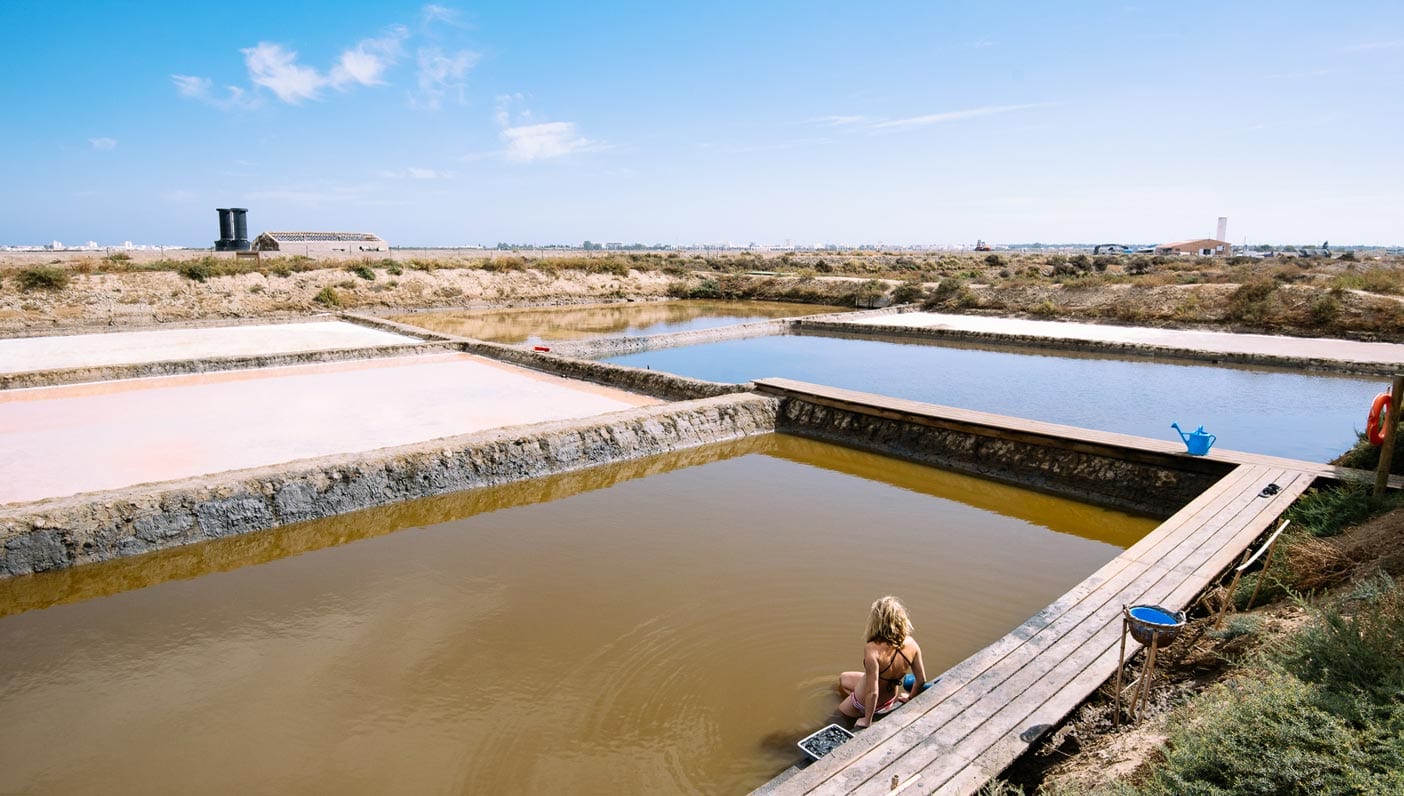 Salt.
Upon seeing that word, what do you envision?
For me, I think of the saltshaker on my kitchen table as a kid. I think of how I never liked it and always made a funny face when it was sprinkled on my food. I think of how now that same saltshaker is tucked away in a cabinet at my parents' house because "we don't eat salt in this house."
Then I think about my love of sea salt or pink Himalayan salt. I think of the SALT restaurant in Boulder, Colorado, with a full menu of fancy, salt-focused items. I think of the Lindt sea salt dark chocolate—and how I could really go for a piece right now.
When traveling through the Algarve region of Portugal, salt is everywhere. In Tavira, a sleepy southern Portuguese town, the salt flats merge with the Atlantic Ocean, creating a pale grid of water and sand.
The salt mines of Castro Marim are located just out of town and produce salt of sun and wind, preserving mineral elements from the ocean water, including essential traces of magnesium and potassium.
Several civilizations have produced salt at Castro Marim, including Romans, Arabs, and Lusitanians. Salt has been essential to the area as currency trading, food preservation, and sustaining the local economy. Today, following yesterday's proven methods, Castro Marim continues to produce flor de sal and artisanal sea salts by hand without use of chemicals, machines, and oils to maintain the salt's purity.
Driving through the area with no destination in mind, we passed by a large sign for Agua Mae, with pictures of people floating on water—on water, not in it.
We turned down a long dirt road, blowing dust into the surrounding cool air before pulling up alongside sun chairs and salt pools. The wind that day drew goosebumps as we jumped out of the car and headed for the water.
Dare we get in?
We were greeted with explanations of the healing waters. The salt residue softens and hydrates the skin, acting as a natural antiseptic and reliever of pain, stress, and tension. The clay, saturated from centuries of production, is used for beauty products.
The water was cool on our skin and the sun was soft overhead. The sensation of floating in a salt pool is unlike anything we'd ever experienced. Lying still one floats right on the surface. Moving around and trying to dip oneself deeper into the water is nearly impossible. The water's surface just rolls you over and over. It feels like swimming through air, completely weightless.
All photos by Sasha Juliard 
—
Nicole Lindstrom is a travel writer based in New York City. She is the creator and editor of the online travel guide GLDMNE and co-author of Wanderlust, A Modern Yogi's Guide To Discovering Your Best Self.
Sasha Juliard is a freelance photographer and web designer. He started How To Work Remotely in 2015 and is a contributor to several online publications.