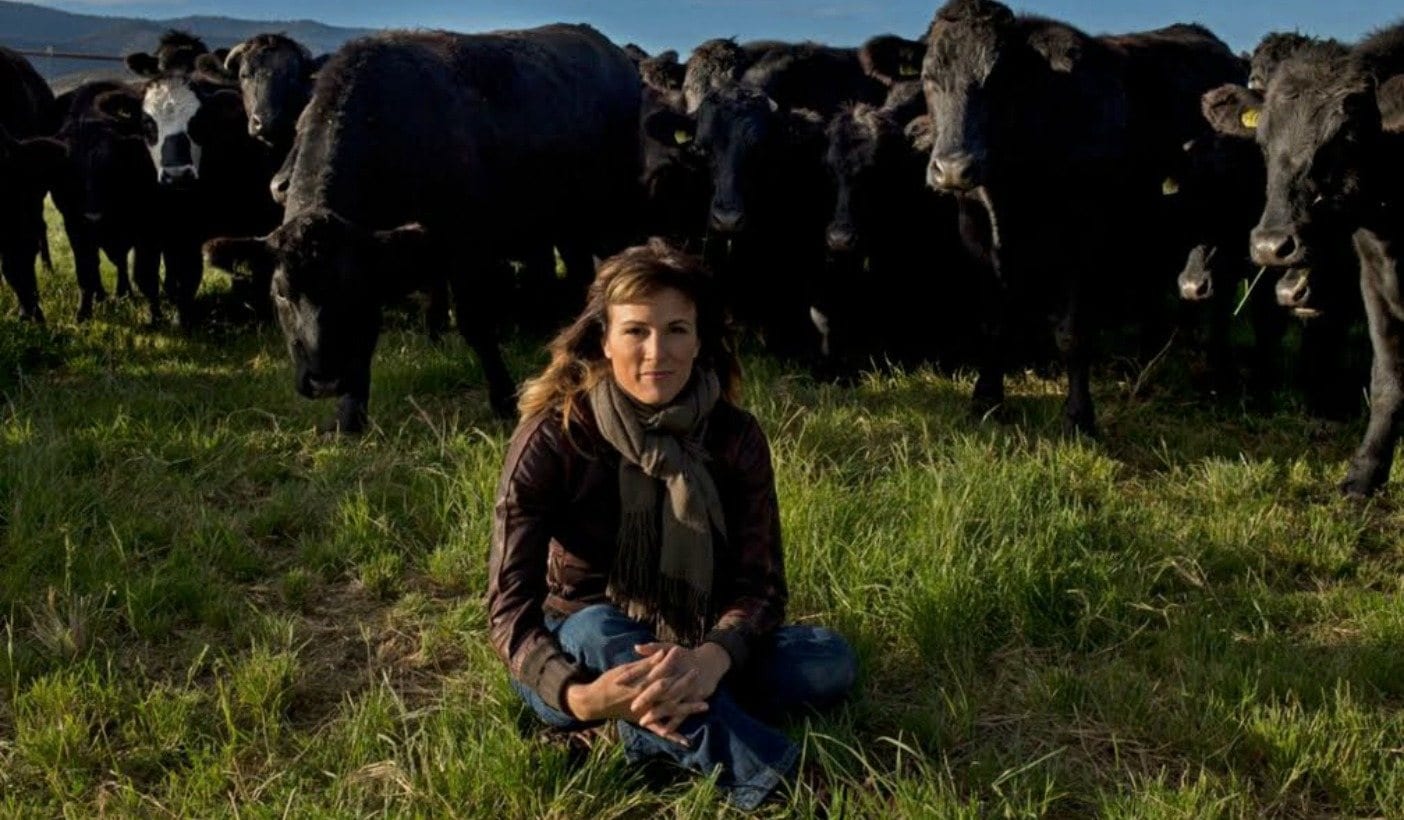 This summer, Anya Fernald and five other influential chefs will be featured at the Wanderlust Find Your True Fork dinner series, six evenings of fabulous food dedicated to celebrating various eating philosophies. Click here for more information and to reserve a seat.
---
In the past decade "sustainability" has become a buzzword in the food industry. We find it advertised in grocery stores, denoted on restaurant menus, and in the words of activists and lay people alike. At its basis, sustainability in practice is the avoidance of depletion of natural resources while maintaining the essence of that which is produced. A sustainably-sourced apple is still an apple, but grown in a way that is not harming the environment.
Perhaps 37 percent of American adults practice vegetarianism because allying with the sustainability effort is extremely difficult if you are eating meat. Luckily, there are women such as Anya Fernald who are dedicated to changing the tone around meat consumption, and shifting the focus to encouraging ethical practices of all food production, be it vegetables or animal products. 
Anya is the CEO and co-founder of Belcampo, a sustainable meats company dedicated to delivering high quality meat and adhering to sustainable practices from start to finish. As she noted in an interview with Wanderlust, Belcampo promises the safety and sustainability of every piece of meat it sells because of their dedication to controlling every part of the production process as well as the owning of their supply chain. The mission of the California based company is to offer meat eaters a trusted source that gives the body the benefits of meat without the hormones, synthetic fillings, and without the damaging environmental consequences.
Anya started Belcampo in response to the growing need for a conscious meat source. Prior to Belcampo, Anya worked with Slow Food International and Slow Food U.S., helping small food companies to grow their businesses. The experience, along with an induction into the European way of producing and eating food, inspired Anya to challenge the status quo of food production and consumption in the United States. Companies like Belcampo are proving that is possible to eat meat in a way that serves both the body and environment. Anya and her Belcampo team are making it available to be an ecologically conscious omnivore, without sacrificing taste and dense nutrient capacity of meat.
Wanderlust is proud to partner with influential chefs like Anya for the Find Your True Fork dinner series. On May 18, Wanderlust Hollywood will host an intimate dinner with Anya Fernald during which she will bring her sustainability advocacy to the table for guests to experience and enjoy.
There is no better time then this present moment to join the sustainability cause. Whether it be conscious vegetarianism, mindful paleo, aware vegan, or ecologically-concerned omnivore, the importance lies in the commitment to one's health as well as that of our planet. What we put in our bodies matters—as individuals, as Americans, and as a collective humanity navigating a rapidly changing landscape, hungry for a solution.
Heading to a Wanderlust Festival this summer? You can enjoy a Find Your True Fork meal in all of this year's festival locations. 
You don't need to wait for summer to explore healthy and delicious eating. The Cafe at Wanderlust Hollywood has been a place for healthful dining since its doors opened in January 2016. Now Los Angelinos can order from the Wanderlust Cafe via postmates. 
—
Erin Ward is a freelance writer, yoga teacher, and navigator at Wanderlust Hollywood.