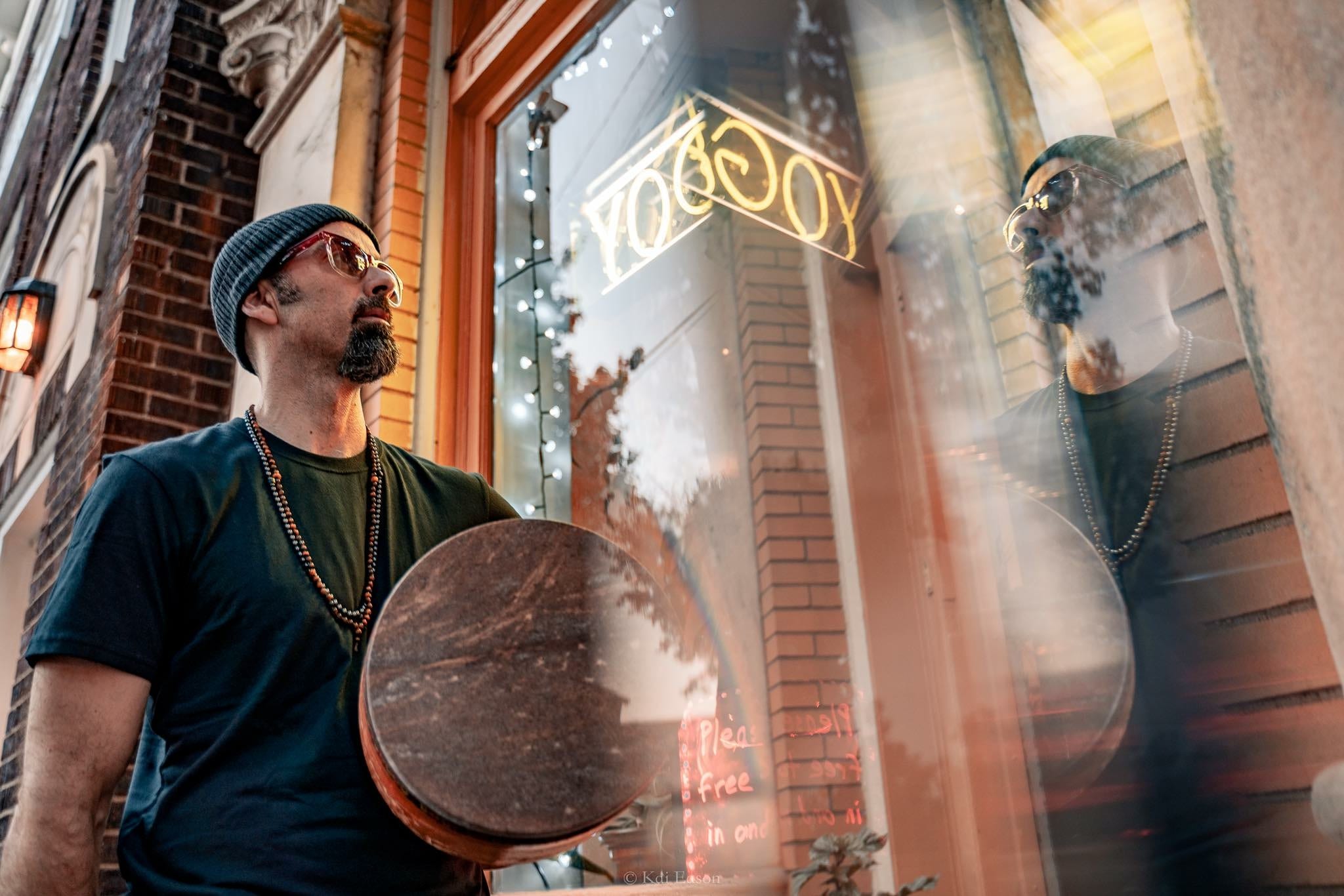 Photo by Kai Eason
Druminyasa is a past Wanderlust musician. For a full rundown of Wanderlust talent you can look forward to in O'ahu, click here. 
---
Drumming is one of the earliest forms of communication. Traditionally utilized at ceremonial gatherings, the rhythm of a drum—perhaps more than any other instrument—is intrinsically linked with the body and spirit. It reflects our breath, heartbeat, and movement. It has the ability to incite a meditative state, and also to get our energies flowing. This is the ethos of Richmond, Virginia-based musician, ashtanga yoga teacher, and founder of Druminyasa, Brad Ellsworth. His mission? To ignite the practice of yoga with rhythm.
Originally from Washington D.C., Brad began playing the drums in the concert band at his middle school. "I grew up in a musical household," says Brad, "my parents played everything from jazz to funk to middle eastern drum music from Iran and Turkey, so it's always been a major passion of mine." With 25 years of drumming experience and a yoga instructor certification from Richmond City Yoga, the fusion of music and yoga—both centered around movement and the breath—happened organically.
"It began when I was invited to accompany a class in which the teacher was leading 108 sun salutations" he says. "There were about 50 people in the class, and we got really amazing feedback from the practitioners." Seeing how people really responded to the rhythm of the drums, Brad began collaborating with a number of yoga teachers around the country, playing classes ranging from small, intimate studios to major festivals.
"Druminyasa is about enhancing the energetic experience" says Brad. "What I play is informed by the energy of the room." Each class Brad plays is improvised, and many times, he is playing with a teacher he's never worked with, so the practice requires a great deal of trust. However, Brad possesses an innate sensitivity to energy, which allows him to act simultaneously as both a reader of the room and a guide. It doesn't hurt that he is a yoga teacher himself. "I have a good understanding of the yoga practice, so musically I have a good sense for what's coming up," he says. "I've often had teachers say, 'Brad gets it.'"
Brad stresses the distinction between music and rhythm, saying "I'm not playing songs, so much as I'm providing an ongoing pulse." An ashtanga teacher himself, which is traditionally practiced in silence,Brad does not use music in his classes. With Druminyasa, he is more focused on the collaborative energy of the room than providing musical accompaniment–with his role as an enhancement of the energy that is already there.
"Rhythm is at the epicenter of our bodies—it runs so deep within our core" says Ellsworth. "Our breath has a rhythm, our heartbeat has a rhythm—there is essentially this rhythmic machine working inside of us. It is the first thing we hear when we are born, and the last thing we hear when we die." By playing faster or slower, adjusting the beats per minute of the drumming, Brad shifts the energy of the space.
As much as the drumming can really get you moving (you'll see in many of the videos of Brad's classes, practitioners sway and move along with the beat), it can also be highly grounding. "I often bring my Persian Tombak (goblet) drum out to yogis towards the end of class in restorative floor poses or in savasana drum sound-bath so they can feel the vibrations" says Brad. "It's a very earthy grounding drum. Almost like a steady heartbeat making it a healing and vibrational experience."
Druminyasa is a one of a kind experience that digs deep into the heart of the yogic practice. If you're in Virginia, be sure to check out one of his upcoming classes, notably a special New Year's Eve class at the Energy Club in Arlington, at Life Time Loudoun, or at a Wanderlust Festival in 2019. Lineup announcement coming in February, stay tuned!
—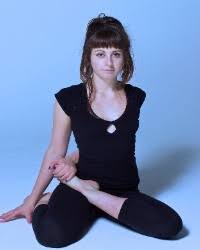 Jillian Billard is a poet, yoga teacher, cellist and avid wanderer. A native New Yorker, she is often caught daydreaming of sprawling green fields and mountains. She trained and received her ashtanga yoga teacher's certification in Goa, India and works at Laughing Lotus Yoga Center in Brooklyn. You can often find her with her head buried in a book, doused in lavender. Follow her on her (very newly developed) Instagram page for class schedules and updates at @jillboyoga