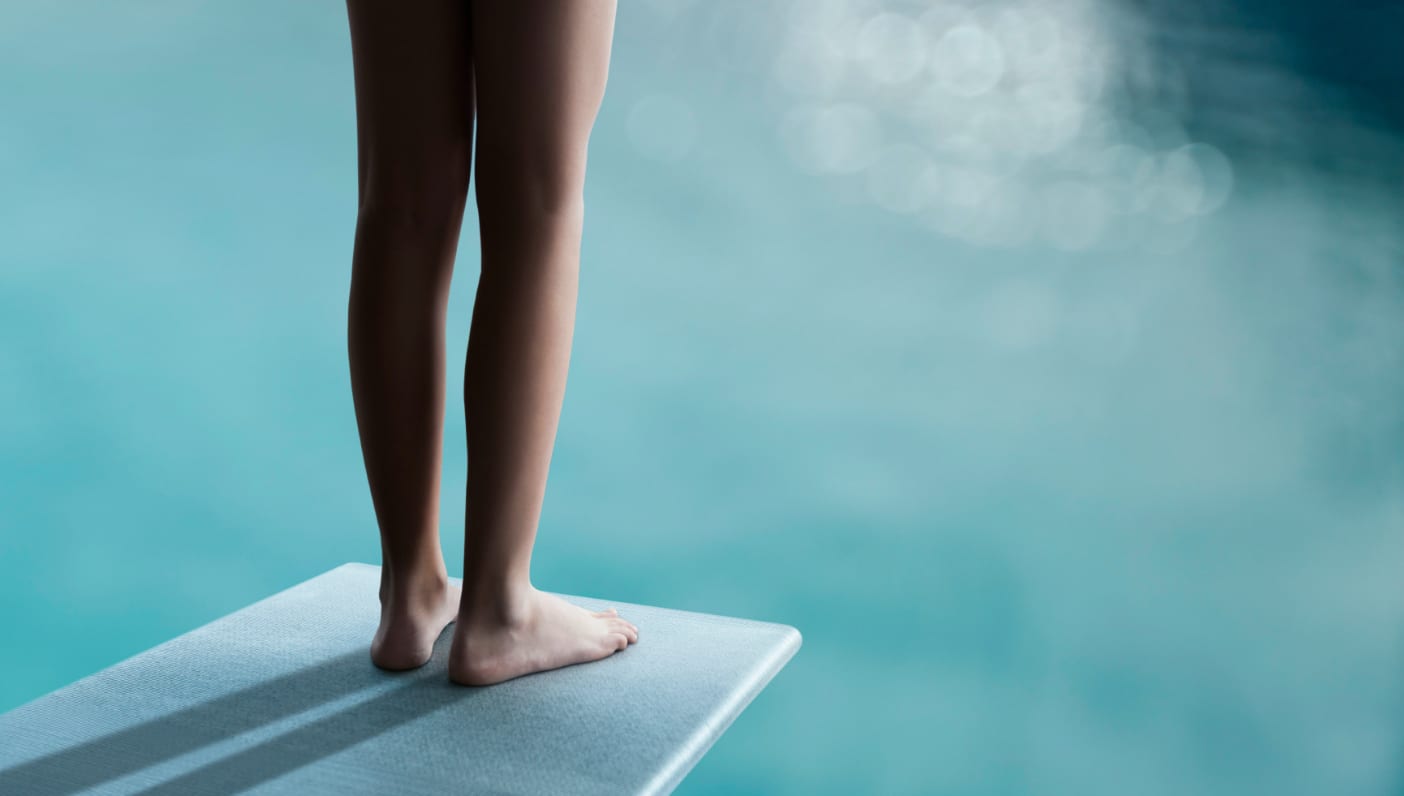 Photo via iStock
Clio is just one of the incredible teachers participating in the Wanderlust Hollywood Open House this fall. Stop by Wanderlust Hollywood any weekend in September or October from 4PM–5:30PM for free yoga, healthy snacks, and great community. See you there! 
---
It was utterly unthinkable. There was nothing rational about it. The danger signs were everywhere. Amid warnings of peril, there were questions about sanity, about safety. The biggest question was why: Why would an extremely successful and powerful woman executive leave behind the life she had built?
The question may have been big, but the answer is relatively easy. My world had become tight and tense and hard and unhappy. The executive expense accounts, the first class travel, the four-star hotels, the front row seats, the luxury clothes, the memberships to private clubs, the Top-10-Most-Powerful list… It all felt like more work and bigger pressures. As my closets and bank account filled, my heart emptied of joy. I felt more obligated than free; more exhausted than inspired. Self esteem was going down and anxiety was going up.
So when the bright idea to leave it all pierced through the dark window of my mind, it beamed a spotlight on hope. A spark ignited within me so quickly it set the whole house on fire. There is another way to live. And in that impetuous blaze of passion, I took the leap. In what seemed like a flash, I left my high-powered job, slipped off the stilettos, and planted seeds for a new life as a yoga teacher.
I had no idea what I was getting into. In the opening circle of my first yoga teacher training, someone said they lived a "yogic lifestyle." I thought that meant they mostly wore leggings instead of jeans. It didn't take long before I realized that I had, intentionally or not, embarked on a magnificent and joyful journey of learning. By being a student in teacher training, I discovered more about myself than all the years of therapy ever offered. I learned how to be in happier relationships. We are always most fulfilled when we are learning.
Incense swirled around me, rhythms of breath reverberated within me, and the result was an absolute aphrodisiac. I began to fall in love again. Food tasted better, the sky got bigger, I heard music I had never heard before. My body changed. My mind changed. The small buds of hope blossomed into full blooms of contentment. And so began my full-on love affair with life.
Hanuman, the Hindu monkey god, is mythically known for being the most deeply devoted of all deities. Inscribed across his heart is a tattoo of the name of his beloved over and over. He is mischievous, the way monkeys are, and has magical powers of flight, the way that gods do. The legends tell of his love: how his courage grew him a thousand times larger than life, how his humility could make him intimately small. Hanuman's most celebrated feats are the great leaps he made for love. He once took a great leap, jumping all the way from India to the Himalayas to find medicine for his ailing beloved. Another time Hanuman's heart projected him into another heroic leap so grand that he flew across the ocean from India to Sri Lanka to rescue his beloved from danger.
If we are lucky enough, a day will come "when the risk to remain tight in a bud" will be "more painful than the risk to blossom." And on this day we will connect with the heart of the hero and take the great leap. In the ancient epic of the Ramayana, an affirmation is offered to Hanuman:
You are as powerful as the wind; You are an intelligent, illustrious inventor. There is nothing in this world that's too difficult for you; Whenever stuck, you are the one who can help.
And when people ask you why, you can tell them like I do, "I did it for love."
—

Clio Manuelian is a yogi, a mother, a wife, a follower of the sun, the fun, the flow. She's an ex-New Yorker, a former fashionista, and a sutra student who is enchanted with LA, infatuated with fresh juice, who composts and chats. She's also an Ambassador for Vimmia and Manduka and a 500 ERYT through YogaWorks. At the core of her teachings is a celebration for our capacity to expand, love, and live more fabulously. For more information check out her website or follow her on Instagram and Facebook.