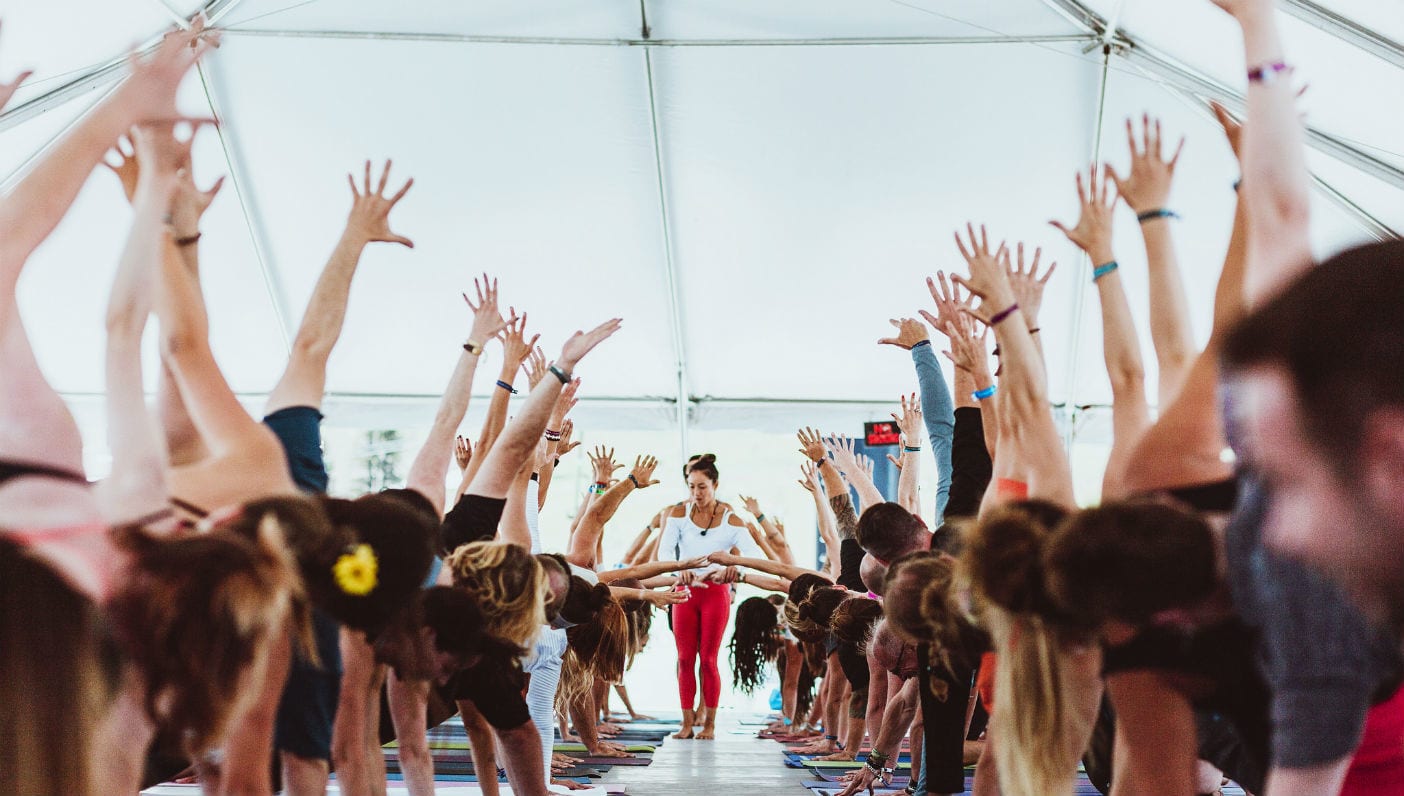 Photo: Amanda Senior
Enhance your yoga practice at a Wanderlust Festival. More Info | Lineup | Get Tickets
---
1. Practice With Consistency
Plan ahead and hold yourself accountable. Make a realistic schedule that you can maintain. Start out with a few classes per week and move up from there.
2. Find Yoga Teachers and Studios You Love
Take the time to visit lots of studios, try different types of classes, and learn from various teachers. You will know when you have found the right ones.
3. Be Aware of How Yoga Affects Your Daily Life
Notice your posture, your positive outlook, your reactions to those around you, and how you're conscious of your breathing under stress—these are all benefits of a healthy yoga practice. Appreciate them.
4. Dedicate 10 Minutes Each Day to Your Home Practice
You can split this up into morning and night, or choose which works best for you. Try a few sun salutations and a short meditation.
5. Make Yoga Friends
Say hi and introduce yourself to other yogis. Make friends, encourage one another, and share your experiences.
6. Breathe
Understand the importance of your breath during your practice. It's the key to the mind, body, and soul connection. Learn to use your breath both on and off the mat.
7. Don't Give Up
Never give up on yourself or your practice. The benefits of yoga are endless—be patient and work for them.
8. Immerse Yourself
Watch videos, go to new studios, find free community classes, read articles, share stories, hang with other yogis, and practice as much as possible.
9. Don't Be Too Hard on Yourself
Yoga ain't easy. Hard work pays off. Remind yourself why you do yoga. Remember its benefits. Learn to live with self-love, self-gratitude, and self-esteem.
10. Have Fun
Yoga should be fun. Love your practice.
—
Zuzu Perkal is an independent artist, photographer, yoga instructor, and adventure enthusiast in Austin, Texas. Her days are filled with coffee, paint, and daydreams. She believes mistakes are simply a beautiful opportunity for growth and that our own life experiences serves as our most valuable teachers. Zuzu graduated from Wanderlust's first Teacher Training Program and is on a mission to continually expand her consciousness while following her journey down the yogic path. She is currently experimenting with the concept of a floating yoga studio and mixed medium practice.