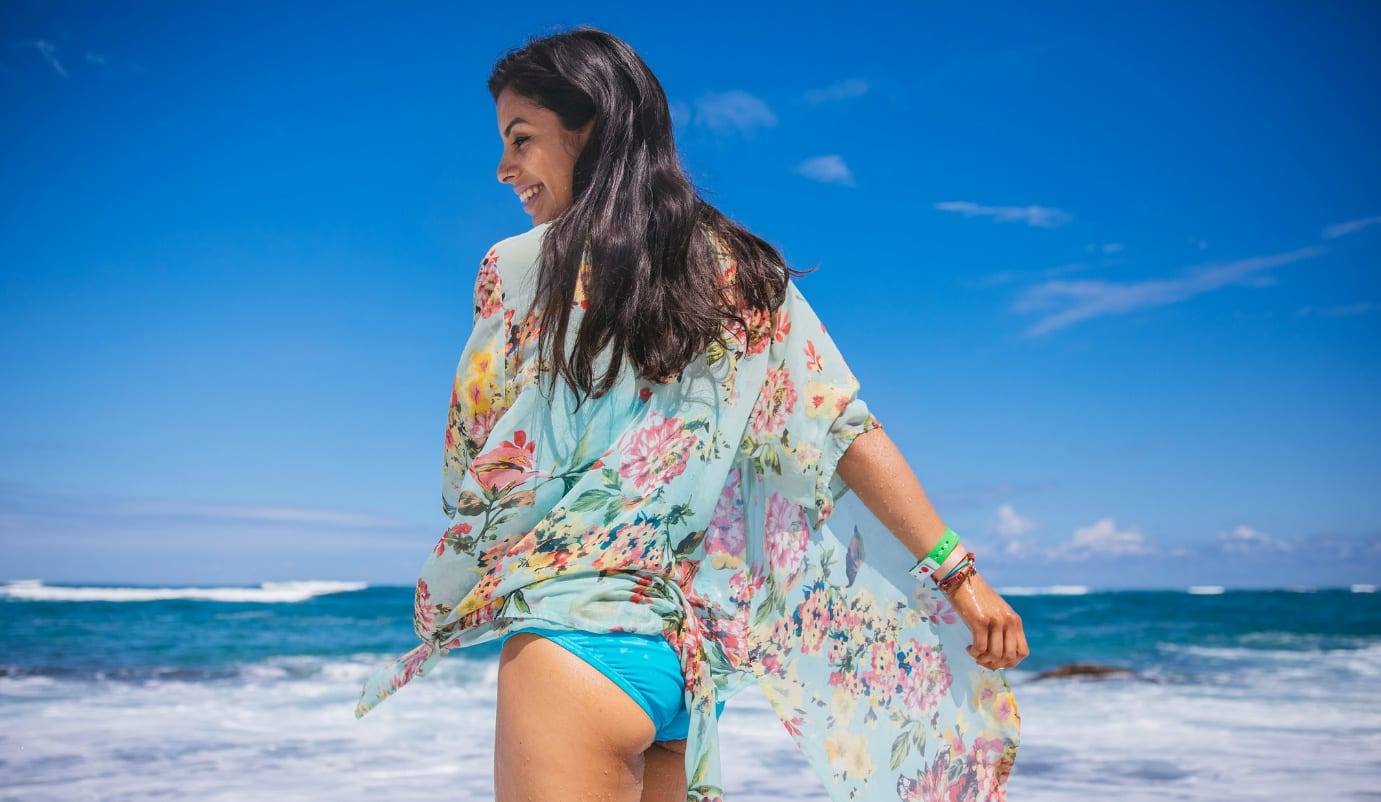 The holiday season has long been called "the most wonderful time of the year," and in many ways, that's true: it offers us a chance to reflect on the year behind us, look toward what's ahead, and–if we're lucky–take a few days off, steal away from our usual obligations, and either cozy up with people we love or enjoy some much-needed time alone.
But for a lot of us, it can be a tough few weeks: Financial strain is a huge source of stress for many, the sentiments of the season can be rough on those of us who are missing someone or dealing with family strife, and social anxiety isn't helped by an elevated roster of parties and gatherings where the small talk never stops. Whether the holidays are a time for togetherness and tradition, quiet downtime, or even more stress than usual (especially if you work in an industry like retail that kicks into high gear in December), it's easy to forget how important a little self-directed TLC can be. But in reality, this is the time of year we all need it most.
The Psychology of Giving
Research has long indicated that the act of giving can stimulate the same neural pathways physical pleasure does–in other words, the sensation we feel when we give someone a gift can mimic the brain activity that takes place when we bite into a perfect piece of chocolate or sink into a warm, scented bath. Whether by surprising loved ones with tokens of affection, donating to a worthy cause, or volunteering our time, it feels good to give. Why, though, can it feel so wrong to treat ourselves, especially during a time of year in which we're already giving more of ourselves than we normally do?
For many, the answer perches itself atop the concept of selfishness. We worry that others need our help more than we need our own, and the old adage "It's better to give than receive" rings in our ears as we weigh our wants against our needs and the wants and needs of the people around us. Sometimes, we can confuse those things in the name of piety, but here's a plot twist: In the end, we can end up hurting others when we deny ourselves too much.
No, You Go First
It's probably been a while since you last gave your full attention to an airline safety speech, but we all remember the rule of putting on our own oxygen mask before helping someone else with theirs–the point being that we can't save or assist anyone if we're lying there, unconscious. It's a dramatic parallel, for sure, but it has merit. As humans, our emotional needs  are as complex as they are simple, and when we don't feel whole, it's tougher to give of ourselves in ways that matter and make a difference. When we're beyond our emotional, physical, or economic bandwidth, giving too much to others for too long can take a toll on our bodies and minds, creating tension, stress, and even resentment.
So, what's the answer? Honestly, it's simple: when you can, treat yourself. While a "one for you, two for me" approach may indeed be selfish, a "two for you, one for me" equation can be just the thing we need to maintain balance, feeling at one with ourselves and growing by giving at the same time. And what "treat yourself" means to someone else may be completely different than what it means to you, so if you're spending a little extra time, energy, or money on yourself, make sure you're giving yourself the kinds of things–or experiences–that truly bring you comfort and joy.
Make a List, Check It Twice
Gifts, of course, come in many forms. You can take advantage of holiday sales and indulge in creature comforts like candles, tea, bath products, and home décor, or even push play on something you've been thinking about for a while, whether it's a musical instrument, a yoga studio membership, or a trip. Experiential gifts have risen sharply in popularity as more people than ever prefer the gift of an experience over a material object, and that counts for you, too. Allow yourself to enjoy a spa treatment, a concert or a class you've been considering. You'll end up enriching yourself and lighting up when you talk about it with other people, which just might inspire them to treat themselves to something great, too.
So consider this a permission slip to give yourself what you need. When you're nurtured and emotionally fulfilled, it's easier to nurture and fill others up, too. As it turns out, a little self-care can evolve into higher self-awareness and an even greater capacity to give freely of yourself to those who need and deserve it most.
—
Amy Wilde is a writer and editor based in Austin, Texas. She covers places that inspire conversation, products that spark curiosity, projects that stimulate progress, and people who move the world forward. Her work has appeared on Lonely Planet, Refinery29, Brit + Co, The Hairpin, Collective Quarterly and more. Follow her on Squarespace or Twitter.