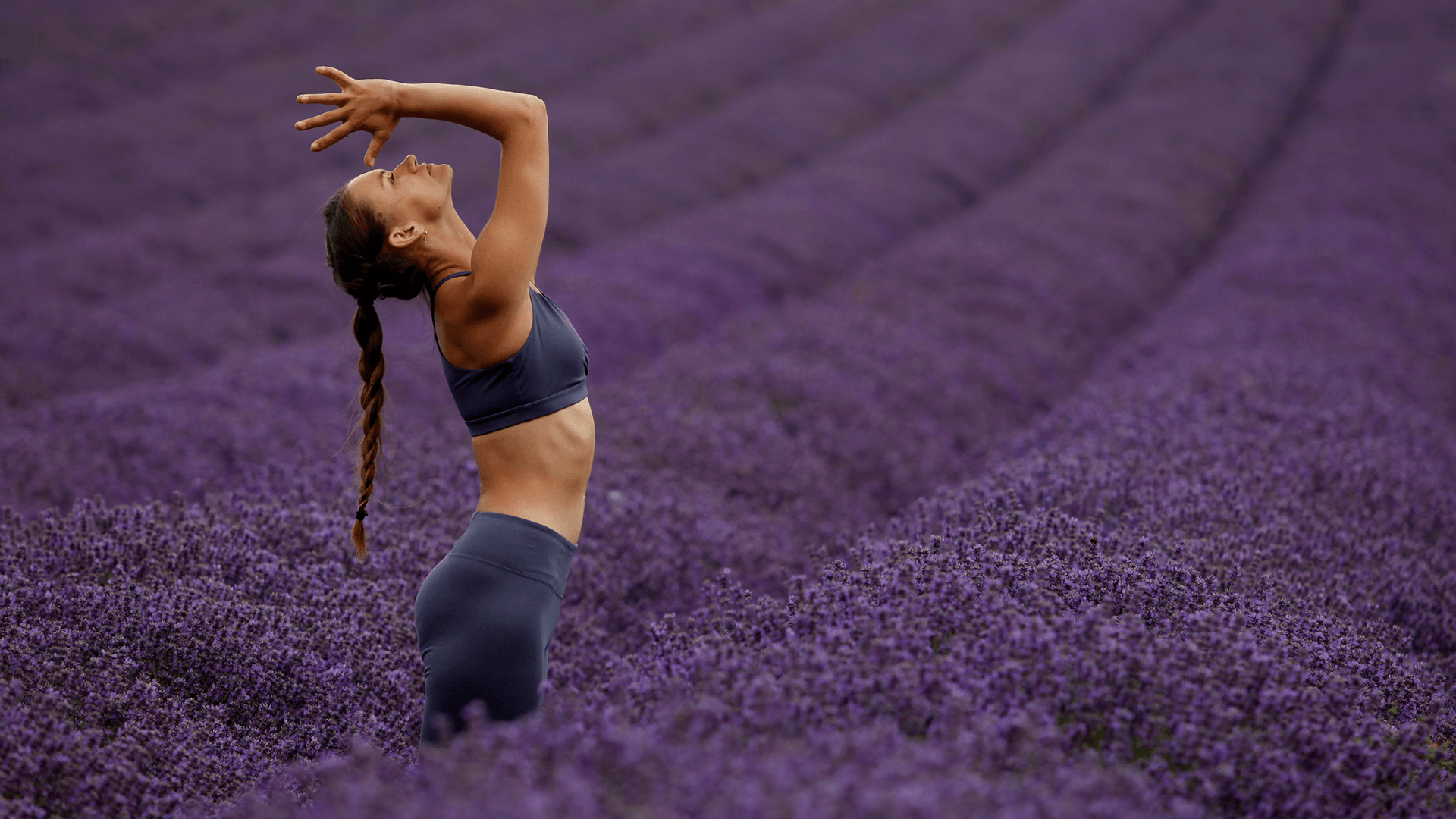 Step onto the mat with Pip on Wanderlust TV: try her signature Deep Release Flow – a practice that works on deeper levels than your usual Yoga class— or her special new course, Dynamic Flexibility.
---
Pip Elyisum is an internationally recognized AcroYoga teacher, trained ballet dancer and performer. She's been featured in Yoga Magazine, Om Yoga Magazine, The Telegraph, The Metro, London Evening Standard and is one of London's top teachers for Wanderlust.
When not travelling abroad for Teacher Trainings & Retreats, Pip is a Yoga Teacher, Dancer & Facilitator for London's Leading AcroYoga Studio & Events, School of AcroYoga. Pip brings the beauty of movement and exceptional quality of line (dance) to the demonstration of AcroYoga.
How did Yoga enter your life? Was it love from the first sight?
I started yoga, the physical practice at the age of 17 when I was professionally training for dance. I immediately felt the benefits and it was a lovely compliment to dance. However, when I REALLY started to find yoga, it found me. It first found me when I was going through a tough time emotionally and found it was a way to support that journey. Since then, yoga has taught me life lessons and a way to work with things in everyday life.
What is the intention you carry as you share these sessions online? What essence are you hoping is transmitted through the practice that goes beyond just watching someone on a screen?
The focus of the classes may come across from the outside eye, as a way to become more flexible and working with the fascia. On a deeper level, I aim to connect with the student to work with their limitations. To help them to open the body, to then allow them to be open enough to release the tension that has been built up. Releasing this tension may also help release them from deeper areas of their life where there has been constriction, stress, strain, and other limiting beliefs built from the mind.

As you're a teacher, you're also a student. How does your personal learning journey continues as you step on the mat learning as opposed to teaching?
I tend to self enquire a lot. This brings up a lot of philosophy which stems from movement to life events and the way we perceive things. More recently, I was on my own for three months during lockdown which forced me to look at some very uncomfortable things, with a series of unfortunate events that followed. We are all spiritual warriors having to deal with everyday life, it's how we respond and work with them long term is what matters the most. 
Movement is the first thing that allows us to help change our physiology so we can be in a better state to manage all the different things going on. Stepping onto the mat for my personal practice allows me to visibly see the restrictions in my body that may also be constricting me in areas of my life. With this understanding, it allows me to bring a great sense of empathy and compassion to students and where they may be that day.
What would be the one piece of advice you could give to the Wanderlust TV streamers to deepen the connection with a teacher during their online practice?
Having three months on my own during the lockdown in London, live streams was a very exciting way to connect. Turning up on time for the class allowed me to treat this as a dedicated time for me, so I would encourage you to do the same. Interacting by messaging on the platform and connecting with others online brought a great sense of community and connection. 
When I was attending a live stream as a student, I liked to treat it as a real-life class or meeting. I set up the room, stuck to the class the whole way and I turned off all distractions. This helped me connect with the teacher, the practice and myself. It was also exciting if I told the teacher beforehand (or after) that I was attending the class. I hope this piece of advice will help you to have an enjoyable online experience with a teacher.
If you could have dinner with an influential persona in the history of Yoga, who would it be and why?
Good question! Michael A Singer. His book changed my life 'The Untethered Soul'.